Webinar on the Repeal of the Travel Ban
On January 25th, PAAIA hosted a webinar discussion following President Biden's decision to repeal the Travel Ban.
Participants included: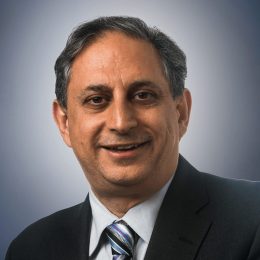 Cyrus Mehri
is a prominent Iranian American civil rights lawyer known for litigating cases involving discrimination, civil and consumer rights, and corporate fraud. Mr. Mehri represented PAAIA in a federal lawsuit,
Pars Equality, et al v. Trump,
challenging the Trump Administration's Travel Ban Executive Order.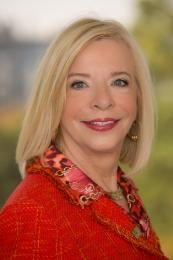 Jan Pederson is an immigration attorney and shareholder at Maggio Katter based in Washington, DC. Pederson has represented thousands of clients throughout her over two decades of legal experience.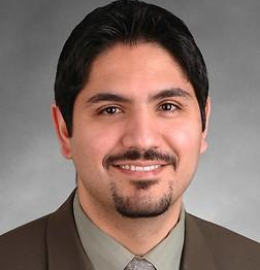 Babak Yousefzadeh is a partner in the Labor and Employment Practice Group in San Francisco with the law firm Sheppard Mullin. Babak frequently advises clients regarding a wide array of labor and employment issues, as well as various regulatory compliance issues, and assists companies with proactively implementing compliance strategies.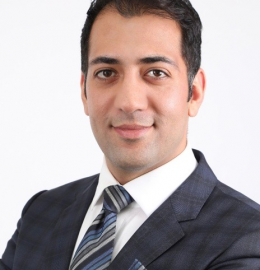 Ali Rahnama (Moderator) is a civil rights attorney and a social justice advocate. He litigates cases involving civil and consumer rights, corporate fraud, discrimination, and government misconduct. He also represents clients before government agencies, administrative courts, and various legislative entities, and often advises clients seeking change in government policies.
What is it?
The Travel Ban indefinitely suspended the issuance of both immigrant and non-immigrant visas to applicants from
Iran
, Libya, Somalia, Syria, Yemen, North Korea, and Venezuela. Former president Donald Trump issued
Presidential Proclamation 9645
(Travel Ban 3.0) in September 2017 after the first two iterations of his Travel Ban were blocked by the judicial system.  The third iteration of the Ban remained in effect, after being
upheld
by the Supreme Court on June 26th, 2018, until President Joe Biden
rescinded it
on the first day of his administration through an Executive Order.
Who was affected?
Over
135 million people
were impacted by the Travel Ban with the
majority
being Iranian nationals.  Among the seven nations included in the Travel Ban, Iran had the
largest total number
of
legal entrants
into the U.S. (310,182) between 2006 and 2015.  Two-thirds of those entrants arrived in the U.S. on temporary visas.
U.S. Citizens and green card holders were
not
affected by the Ban. Any foreign national traveling on a diplomatic visa, NATO visa, C-2/U.N. visa, or G-1, G-2, G-3, or G-4 visa were also exempt.  Those traveling from Iran with valid student (F & M) and exchange visitor (J) visas were allowed to enter the United States but faced enhanced security screening. 
Click here
to read about how the ban was applied to the other countries on the list.
What did PAAIA do?
The third iteration of the Travel Ban includes a provision that permits consular officers to grant waivers on a case-by-case basis if the applicant meets specific criteria.  In addition to filing a
lawsuit
against the Trump Administration and submitting an
amicus brief
to the Supreme Court, PAAIA has been working with Senator Chris Van Hollen's office to obtain clarification on this waiver provision.  Unfortunately, our
efforts
revealed that
very few
waivers are being granted, even when applicants meet the Proclamation's criteria.  The State Department admitted that
only 2%
of applicants have been "cleared for a waiver" as of April 30th, but it is unclear how many have actually received said waivers.  As a result of these findings, Justice Breyer referenced our amicus brief in his
dissent
, calling the waiver provisions 'window dressings.'  To learn how to increase your chances of receiving a waiver, please read the section below.
In a letter recently released by Senator Chris Van Hollen (D-MD), the State Department admitted that as of October,
only 6%
of total applicants and only 1% of Iranian applicants have been "cleared for a waiver," further demonstrating the intentionally discriminatory nature of the Travel Ban.
Despite the Supreme Court's 5-4 decision to uphold the proclamation, PAAIA and its coalition–
IABA
 and
Pars Equality Center
–continued to fight against the discriminatory ban until it was ultimately repealed by President Biden. Our partners filed a class-action
lawsuit
challenging the waiver process, among other things.
Although the Travel Ban was repealed, we still have work to do to ensure another discriminatory ban is never enacted again. We are working with our coalition partners on passing the NO BAN Act. The NO BAN Act is a meaningful and practical step forward for the Iranian American community and others that have been negatively impacted by the president's policy.  By incorporating substantive criteria and accountability, the NO BAN Act safeguards against the abuse of presidential powers and ensures that the exclusion of entry is maintained for those who pose a real threat to the United States.
Immigration Attorneys
While the Travel Ban has officially been rescinded, visa applicants may still face difficulty in securing their applications for some time as the Administration works on rolling back the implementation of the policy. If you have the means to hire a U.S. immigration attorney to work on your behalf, that could be very beneficial to your cause.  An immigration attorney can help you sort through what the repeal of the Travel Ban means for you and your application, contact embassies on your behalf to follow up with your application, and prep you for your visa interview, but hiring an attorney will not guarantee that your visa application will be approved.  Below, we've compiled a list of websites where you can find prominent immigration lawyers.
The Iranian American Bar Association (IABA)
Has been working with PAAIA and Pars Equality Center to combat the Travel Ban and they are part of the lawsuit that focused on the ineffectiveness of the ban's waiver provisions
IABA is an organization of Iranian American lawyers, so the Travel Ban hits close to home
IABA website contains contact information for multiple lawyers, but not all of them specialize in immigration
Released a report detailing their work on the Travel Ban
Worked with PAAIA and Pars Equality Center to combat the Travel Ban and they were part of the lawsuit that focused on the ineffectiveness of the ban's waiver provisions
Focused solely on Iranians and Iranian Americans, so immigration attorneys speak Farsi as well as English
Has competent immigration attorneys and accredited U.S. Department of Justice representatives
Provides information and help regarding the Travel Ban
Provides detailed information about the Travel Ban
Has obtained more than 14,000 visas and green cards for family members
Immigration attorneys only and website is organized by visa type (employment, marriage, waivers, etc)
Offers free consultations & has a toll-free phone number for persons located outside the U.S.
Attorneys are fluent in English, Spanish, and Farsi
Provides detailed information on each visa category and when/how to apply
Has a blog with useful information about various immigration issues including the Travel Ban
Has an Iranian lawyer that has successfully gotten multiple waivers for Iranian clients
Provides information on how to handle your consular officer interview
Stone Grzegorek & Gonzalez LLP
Full-service immigration firm
Has Travel Ban FAQ
Multilingual, including some attorneys who speak Farsi
Focuses on all different types of immigration but includes areas on green cards for family and for violence survivors