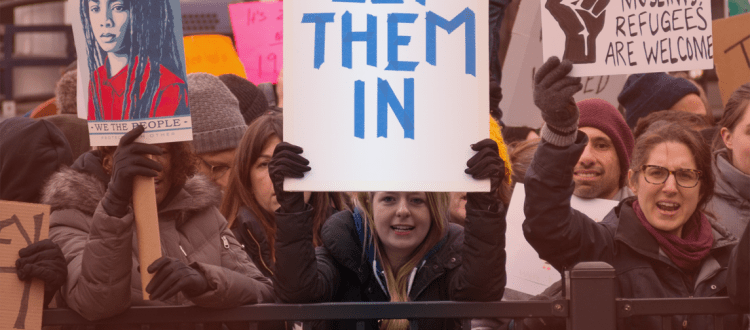 PAAIA Applauds President Biden for Immediately Rescinding the Travel Ban
FOR IMMEDIATE RELEASE
Contact: Emily Porter
Email: emily@paaia.org
Phone: (202) 828-8370
Washington, DC – Today, the Public Affairs Alliance of Iranian Americans (PAAIA), a nonprofit, nonpartisan organization serving the interests of the Iranian American community, applauded the repeal of the Travel Ban by President Joe Biden on his first day in office.

In response to the Executive Order repealing the Travel Ban, Leila Austin, executive director of PAAIA, issued the following statement:

"After four years of hardship suffered by countless families separated as a result of the Travel Ban, PAAIA and the Iranian American community today applaud President Biden for rescinding this discriminatory policy. His Executive Order to reverse the Travel Ban on day one of the new administration sends a clear message: bias and injustice will not be tolerated. For four years, PAAIA has fought to overturn the Travel Ban and reunite families – today, those efforts were realized. We commend President Biden for recognizing the devastating toll that the Travel Ban has taken on our community and we thank the Biden administration for this swift and meaningful action.

PAAIA is hopeful that today's Executive Order will open the door to congressional actions that prevent future administrations from enacting similar discriminatory policies. As we look towards the next steps, PAAIA is heartened by President Biden's inclusion of the NO BAN Act in the U.S. Citizenship Act of 2021 which he sent to Congress today. The NO BAN Act, organized and endorsed by PAAIA and our coalition partners, seeks to safeguard against the abuse of presidential powers and ensure that the exclusion of entry is maintained for those who pose a real threat to the United States. PAAIA looks forward to working with the Biden administration and the 117th Congress to advance this and other policy priorities of the Iranian American community."  

For more information about PAAIA's efforts to combat the Travel Ban, visit PAAIA's website at www.paaia.org/travel-ban. To read more about PAAIA's overall policy priorities, visit our 2021 Policy Priorities. 
###
---
January 20, 2020