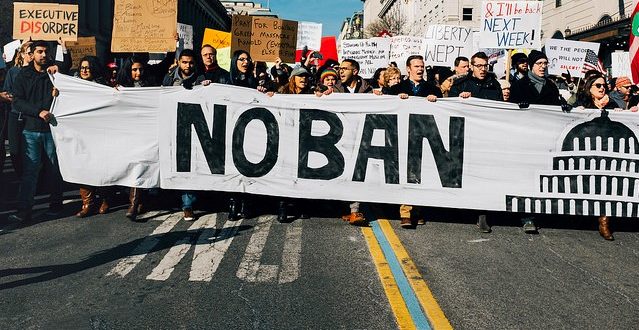 Iranian American Organizations Welcome the Introduction of the NO BAN Act
For Immediate Release
Contact: Morad Ghorban
morad@PAAIA.org
(202) 828-8370
Washington, DC – A coalition of Iranian American organizations, including the Iranian American Bar Association (IABA), Pars Equality Center, and the Public Affairs Alliance of Iranian Americans (PAAIA), released the following joint statement regarding the introduction of the National Origin-Based Antidiscrimination for Nonimmigrants (NO BAN) Act.
"As Iranian American civil rights, advocacy, and legal organizations, we applaud Senator Chris Coons and Representative Judy Chu for their efforts to end President Trump's Travel Ban and amend the Immigration and Nationality Act (INA) to prevent future discriminatory bans.
"The NO BAN Act is a meaningful and practical step forward for the Iranian American community and others that have been negatively impacted by the president's policy.  The legislation would repeal all iterations of the Travel, Asylum, and Refugee Bans, create more mechanisms for any administration to undergo before enacting similar policies, and prevent religious-based discrimination of anyone seeking entry to the United States.
"By incorporating substantive criteria and accountability, the NO BAN Act safeguards against the abuse of presidential powers and ensures that the exclusion of entry is maintained for those who pose a real threat to the United States."
The Iranian American community has been significantly and adversely impacted by the Travel Ban. The three organizations have actively worked to protect the Iranian American community from the unjust effects of the Travel Ban since its inception, such as filing legal challenges, working with senators to obtain information on the ban's ineffective waiver provisions, and filing an amicus brief in support of Hawaii in the Supreme Court case that decided the legality of Travel Ban 3.0.
Pars Equality Center, IABA, and PAAIA are committed to protecting the civil liberties of Iranian Americans. The briefs and declarations, along with other information on the Iranian American coalition federal lawsuits, can be found at www.endthetravelban.com.
---
April 10th, 2019