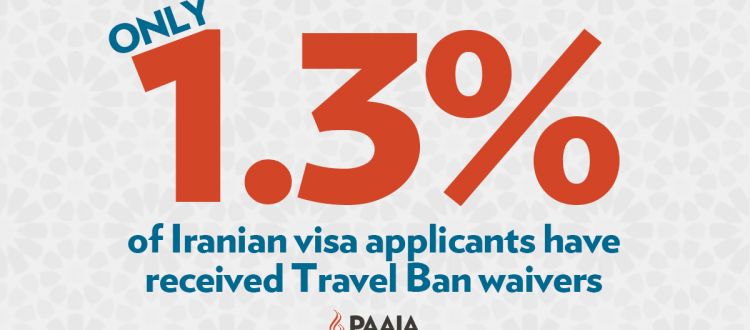 New Data Shows Only 1.3% of Iranian Applicants Receive Travel Ban Waivers
Washington, DC — Senator Chris Van Hollen (D-MD) released new data from the State Department on Travel Ban waiver issuance earlier this week. The new information reveals that approximately 5.1 percent of applicants have been issued a visa waiver since the implementation of the ban's waiver provisions in December 2017—lower than the 6 percent the State Department had previously reported. Of Iranian applicants subject to the ban, only 1.3 percent have received waivers, which is lower than shown in previous reports and a lower percentage than all other countries included under the ban.
The information comes as a result of Senator Van Hollen's tireless efforts to demonstrate the reality of the Travel Ban's implementation through an amendment requiring public reporting on President Trump's Travel Ban. This is the first report to come from the State Department since the passage of the amendment.
"The Trump Travel Ban was bad on day one and is only getting worse. This data makes it abundantly clear that the waiver process is a sham and that the ban has nothing to do with national security," said Senator Van Hollen. "We must overturn this bigoted policy – every day that it remains plays into the hands of our enemies."
PAAIA thanks Senator Van Hollen for his work on this issue and continued support for the Iranian American community. We will continue to work with Congress to end this discriminatory ban.