Washington, DC – PAAIA's Ansari Fellowship Program, generously funded by Bijan Ansari, is an initiative seeking to encourage and empower young Iranian Americans to pursue careers in public service.
Iranian Americans are some of the most successful entrepreneurs, doctors, lawyers, engineers and scientists in the United States. Yet, for various reasons, many are still not involved in politics or public service more broadly. We are aiming to change that by providing funding for unpaid summer internships, as well as access to a network of public policy experts and mentorship opportunities.
Our mission is to help give rise to an unprecedented generation of Iranian American leaders.  Applications for PAAIA's Ansari Fellowship Program are currently open. Click here to learn more about this exciting opportunity and apply.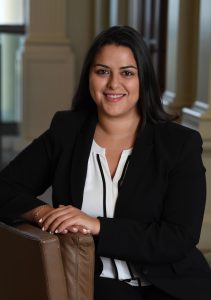 Safa Ansari-Bayegan graduated from the University of Houston with a B.A. in Political Science and Philosophy and holds a master's in Human Rights from the London School of Economics and Political Science. She is currently a rising third-year law student at UC Berkeley School of Law.
Prior to law school, Safa worked with the Regional Public Defender Office in Lubbock, Texas as a mitigation specialist on a trial level capital defense team. She also worked on post-conviction capital cases with Texas Defender Service in Houston and lethal injection drug research with Reprieve in London. At Berkeley, Safa has participated in the East Bay Community Law Center's Education Advocacy Clinic where she worked with youth caught at the intersection of the juvenile justice and education systems. She is co-president of the Criminal Defense Society and participates in bi-monthly restorative justice circles facilitated by the men inside at San Quentin Prison. As an aspiring public defender, Safa will spend the summer working in the Trial Division of the Public Defender Service for the District of Columbia.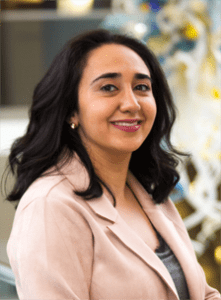 Neeki Memarzadeh is a native of Atlanta, Georgia. She and her younger sister, Lilia, were raised by Iranian parents who strived to teach them not only the history of their homeland, but also the civil rights legacy of their adopted city, Atlanta. It was this upbringing that informed Neeki's interest in civic duty and civil rights from an early age. After attending Atlanta International School, where she studied Mandarin Chinese and French, she began pursuing a dual Bachelor's/Master's degree in International Affairs at the Georgia Institute of Technology. She just completed the Bachelor's portion of her degree with highest honors, and will return to Georgia Tech in the fall to complete the final year of her Master's degree.
As an Atlanta native, Neeki's childhood dream was to someday work for her hometown hero, Congressman John Lewis, who has been a champion for not only civil and voting rights, but for immigrants, women, the LGBT community, victims of gun violence, and the poor. Last summer, she had the opportunity to intern for his office in Washington, DC. After working on issues such as voting rights, the treatment of incarcerated women, access to healthcare, and international labor rights with a team of passionate public servants, she knew that this could not be her last experience on Capitol Hill.
This summer, with the generous support of PAAIA's Ansari Fellowship, she is interning for Senator Cory A. Booker, who represents the next generation of civil rights champions. Senator Booker's committee placements, specifically on the Judiciary and Foreign Relations committees, allow Neeki to further explore into her main policy interests: US-Iran relations, criminal justice reform, international development, immigration, judicial appointments, and voting rights. She is incredibly grateful to not only PAAIA's Ansari Fellowship Program, but also to the Iranian-American community who has been a source of support and inspiration to her throughout her life.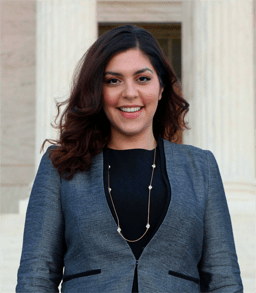 Negeen Sadeghi-Movahed is a rising 3L at American University's Washington College of Law where she is a member of the Mock Trial Honor Society and Equal Justice Foundation. Negeen will begin her term as Chair of the American Bar Association's Law Student Division in August 2018 where she will be representing over 112,000 law students. She is the first Iranian-American to serve in the role since the organization's inception.
Prior to law school, Negeen received her B.A. in Political Science from UCLA. She is a passionate social justice advocate, human rights activist, and community organizer who has been active in her communities since she was 15 years old. Negeen has held leadership positions at United Nations Association of Orange County, Network of Iranian Professionals of Orange County, Iranian Student Group at UCLA, Iranian-American Women Foundation, and Southwest Asian & North Afrikan community organization in Los Angeles. Negeen was elected UCLA's first ever Transfer Student Representative for the Undergraduate Student Association Council where she represented over 28,000 undergraduate students.
Negeen has presented at numerous conferences on education and international relations. She is an alumni of People for the American Way's "Young People For" program, where she researched socio-economic status, political impact, and tactics for empowerment of Middle Easterners in the United States.
Negeen's analysis on feminism, education policy, race relations, and international affairs have been featured on ABC's Nightline, BBC World Service's Newsday, and Al Jazeera America. This summer, Negeen will return to California to work as an intern at the Orange County Public Defender's Office in the Writs and Appeals Unit.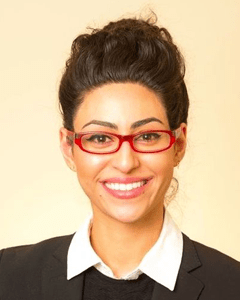 Parisa Pirooz is a passionate human rights advocate whose career path is devoted to advancing the lives of all women alike. Her drive for achieving gender-equality has led her to travel extensively around the world to study and work on specific issues pertaining to women.
Parisa's interest in gender issues stemmed from her acceptance as a visiting student at Oxford University, where she studied international human rights law and feminism in the Middle East. This led to her most recent journey of moving to the Middle East to work for a Jordanian non-profit organization that promotes national policies and practices towards women to become consistent with international standards. Here, Parisa assisted local human rights attorneys with outreach programs that involved refugees and youth groups on matters regarding sexual violence, honor killings and combating gender inequality in society.
Much of Parisa's free time is devoted to volunteering for causes involving women and human rights. She has provided volunteer services for conferences at the United Nations and has worked directly for the Coalition for the International Criminal Court. Her leadership involvement for working with marginalized populations was personally recognized by the U.S. White House, who deemed Parisa as a "trusted voice and leader in the community." Upon completing her Masters Degree in Political Science from George Mason University, Parisa decided to pursue her dream of becoming an international human rights lawyer. She is currently a J.D. candidate at The George Washington University Law School in Washington, D.C., where she is simultaneously working to assist overseas clients in obtaining refugee status in the U.S.  This summer she will be working at the International Center for Non-Profit Law with the support of PAAIA's Ansari Fellowship.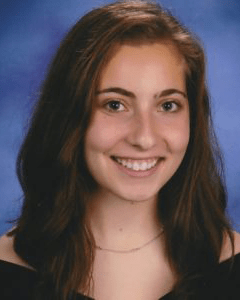 Arianna Zoghi: I have been working at the Northern Virginia Capital Defender Office this summer. This is a trial-level office; however, death penalty work, by nature, is an all hands on deck effort, so when Virginia set an execution date for William Morva, my office helped the post-conviction office as much as we could. I wound up spending a lot of time this summer working on William Morva's clemency campaign.
Mr. Morva was seriously mentally ill. He suffered from delusional disorder, a psychotic disorder similar to schizophrenia. He had committed his crimes as a direct result of this illness and yet, the illness had not been adequately presented to jurors during the trial. His illness was treatable, but the prison was refusing to treat him. We were petitioning the Governor to grant clemency and stop the execution.
Unfortunately, the Governor denied the petition for clemency and Mr. Morva was executed on July 6th. It was my first time experiencing the loss of a client and it was definitely really difficult. However, it also made me even more certain that I want to be involved in capital defense. It strengthened my belief that the death penalty is inhumane and that it targets the most vulnerable among us. It also was a painful reminder of what we are fighting against and why trial-level defense is so important. It made me want to work even harder for our clients at the Capital Defender Office so that they never have to be in that position.
My internship at the Capital Defender Office has been really interesting and I have learned a lot about the way that death penalty trials work. I have also gotten the opportunity to meet many wonderful people in the capital defense community including attorneys, mitigation specialists, and exonerees. I have learned so much from these people and am so grateful for this opportunity!