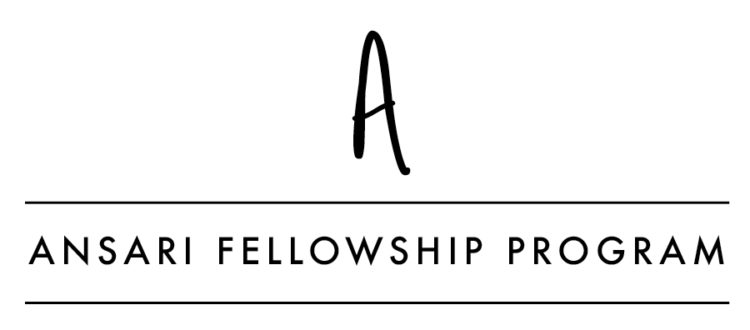 Inaugural Year Ansari Fellows Discuss Public Service with PAAIA
Parisa Pirooz: I do not attend law school for the same reasons as most. My legal career is not motivated by big law or corporate firms, like the majority of my colleagues. I, too, strive for success, but a type that is not driven by money, wealth or recognition. What compels me is what my law school career advisor warned would label me as "the 1%," i.e. the unwise minority student population that pursues a career in international public interest law after accumulating three years of hefty law school debt.
By definition, this places me in the category of, "the other." A category that my olive-skin, dark hair, and childhood unibrow landed me years ago in grade-school, since being the only "Middle Easterner" physically distinguished me from my peers. Fast forward to two decades later and my being "the other" persists, yet in a form that transcends beyond my physical appearance and ethnic background. This time, I not only embody "the other," but I have gained and continue to gain positions that defend the latter category in forms of minority, voiceless and underrepresented groups.
As a legal intern in the Middle East and North Africa department at the International Center for Not-for-Profit Law ("ICNL") in Washington, D.C., I spend hours tracking laws in countries that restrict civil society organizations ("CSOs") from practicing basic freedoms, such as freedoms of association, expression, and peaceful assembly. For example, I recently completed drafting ICNL's legal review on a Palestinian resolution that limits CSO-establishment and their ability to implement social services. I spotted problematic legal provisions in the regulation, specifically those that were inconsistent with international law standards, and I provided recommended revisions for Palestinian government officials to consider.
Interning at ICNL this summer is providing me with insight into international law standards and practices. This position has exposed me to the rights that grassroots organizations are entitled to have, as well as the detrimental impacts on social society once these organizations are restricted. Researching various countries' international laws is preparing me for my upcoming courses in international law, international human rights law, and international criminal law.
Being selected as a PAAIA Ansari Fellow provided me hope during a time when I felt the particular hardships of being "the other" – both through my existence as an Iranian American under our nation's current administration; and in my career, for seeking a field that continues to get lesser aid and funding. This fellowship allowed me to sustain my externship at ICNL and pursue my narrow interest with more confidence. I am thankful that the Ansari Fellowship invested in me and my passion to pursue a field that is increasingly crucial for global stability and the progression of humanity.
---
Arianna Zoghi: I have been working at the Northern Virginia Capital Defender Office this summer. This is a trial-level office; however, death penalty work, by nature, is an all hands on deck effort, so when Virginia set an execution date for William Morva, my office helped the post-conviction office as much as we could. I wound up spending a lot of time this summer working on William Morva's clemency campaign.
Mr. Morva was seriously mentally ill. He suffered from delusional disorder, a psychotic disorder similar to schizophrenia. He had committed his crimes as a direct result of this illness and yet, the illness had not been adequately presented to jurors during the trial. His illness was treatable, but the prison was refusing to treat him. We were petitioning the Governor to grant clemency and stop the execution.
Unfortunately, the Governor denied the petition for clemency and Mr. Morva was executed on July 6th. It was my first time experiencing the loss of a client and it was definitely really difficult. However, it also made me even more certain that I want to be involved in capital defense. It strengthened my belief that the death penalty is inhumane and that it targets the most vulnerable among us. It also was a painful reminder of what we are fighting against and why trial-level defense is so important. It made me want to work even harder for our clients at the Capital Defender Office so that they never have to be in that position.
My internship at the Capital Defender Office has been really interesting and I have learned a lot about the way that death penalty trials work. I have also gotten the opportunity to meet many wonderful people in the capital defense community including attorneys, mitigation specialists, and exonerees. I have learned so much from these people and am so grateful for this opportunity!
Please click here for more about PAAIA's Ansari Fellowship Program!