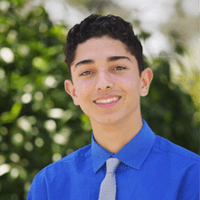 Meet Amir Rezvani, PAAIA'S 2018 Summer CHIP Fellow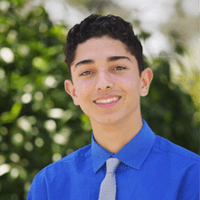 Washington, D.C.—PAAIA congratulates our newest Akbar Ghahary Capitol Hill Internship Program (CHIP) Fellow, Amir Rezvani. He is spending eight weeks working on Capitol Hill in the office of Senator Dianne Feinstein (D-CA).
Originally from San Diego, CA, Amir enters his junior year at Yale University in New Haven, Connecticut this upcoming fall. He is double-majoring in History and Political Science and hopes to attend law school after finishing his undergraduate education. He is expected to graduate in the Spring of 2020.
Amir attributes his personal interests in government to the political engagement of his parents. He fondly remembers their commitment to civic engagement during his childhood. Amir previously worked as an intern in the U.S. Attorney's Office for the Southern District of California, conducting legal research on ongoing litigation and policy issues. He looks forward to being part of CHIP and working as an intern in Senator Feinstein's office. He hopes to use his experiences this summer to work towards bridging the partisan divide that disrupts effective policymaking,  and finding opportunities to serve as a prominent voice for the Iranian American community.
Founded by former PAAIA member and trustee, the late Dr. Akbar Ghahary, the Capitol Hill Internship Programaims to promote increased civic participation among young Iranian Americans by offering college students or recent graduates of Iranian descent the opportunity to get a firsthand look at our nation's legislative and political process. The program is enhanced by opportunities to network with and be mentored by Iranian American staff on Capitol Hill, in the administration, and in non-governmental organizations throughout Washington, D.C.
PAAIA is committed to expanding opportunities for the active participation of Iranian Americans in the democratic process at all levels of government and in the public debate, as well as providing opportunities for advancement for our next generation.
Click here to learn more about PAAIA's Capitol Hill Internship Program or to apply to be our next CHIP Fellow! Click here to sponsor a future CHIP Fellow with a tax-deductible donation.