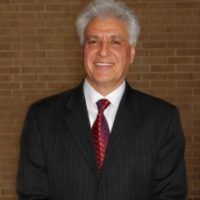 Asghar Nosrati
Co-Founder & Principal, Americo Energy Resources, LLC; President & CEO, Nosha Enterprises I, Inc.
Asghar Nosrati is co-founder and principal of Americo Energy Resources, LLC. an Oil and Gas Exploration and Production company specializing in the acquisition, operation and production of oil and gas properties. Founded in 1998 and located in Houston TX, Americo operates hundreds of wells throughout the states of Texas and New Mexico.
Through its unique technical ability and inclusive business plan, Americo has exploited their assets and enhanced their production multi fold utilizing both vertical and horizontal wells since the company inception.
Mr. Nosrati is also President and CEO of Nosha Enterprises I Inc., a multimillion dollar real estate firm that develops and operates commercial, residential, and multifamily projects.
Mr. Nosrati migrated to the US in 1974. He received his B.S. and M.S. degrees in civil engineering from the University of Kentucky. He is a registered professional engineer in both states of Texas and Kentucky.
Mr. Nosrati and his wife Shoaleh are very active in the community and they serve on the board of several nonprofit organizations. Mr. Nosrati currently serves on the Dean advisory board of college of engineering for the University of Kentucky and is Vice chairman of the board. He also serves on the PAAIA boards and is currently the chairman of the IAPAC board.
Mr. Nosrati and his wife Shoaleh have been married for over 40 years and have three children and three grandchildren.