The 2020 presidential election, scheduled for Tuesday, November 3rd, will be the 59th election for the President and Vice President of the United States of America. The Democratic Party has chosen former Vice President Joe Biden as its nominee, while the Republican Party has chosen President Donald Trump. 
To help guide Iranian Americans in their political engagement, PAAIA is pleased to announce the launch of its 2020 Presidential Election Guide, a compilation of the positions of the Democratic and Republican nominees, as well as third party candidates. The Presidential Guide provides you with the opportunity to review President Trump's and former Vice President Joe Biden's positions on major issues affecting Iranian Americans. In addition, viewers can learn more about the candidates' positions on the economy, healthcare, and other important issues.
Each section provides a link to the candidates' websites, offering viewers multiple opportunities to get involved, and links to the candidates' views on other issues of importance like taxes. Whenever you contact or get involved with a campaign, be certain to identify yourself as an Iranian American so the campaign knows who we are as a community and what issues are imprtant to us.
The aim of PAAIA's primary guide is not to endorse a particular candidate. Instead, it focuses on providing information concerning candidate positions on relevant issues affecting the Iranian American community and on harnessing community efforts to support candidates of their own choosing.
For any views of the candidates on issues not included in this guide, we recommend looking at VoteSmart's comprehensive candidate guide.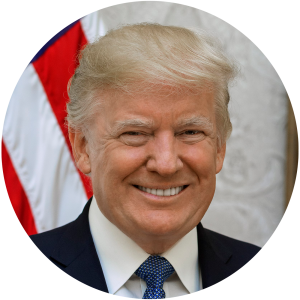 45th President of the United States
President Donald Trump has had a brief but robust record of public service, and has an extensive private sector record. Born in Queens, New York as the son of a successful real estate developer, Trump graduated from the Wharton School of Business at the University of Pennsylvania of Delaware in 1969, with a degree in Economics. Following college, Trump joined his father's real estate company, becoming company president in 1971. Throughout the 1980s and 1990s, Trump expanded the scope of the family business, acquiring and developing a number of buildings, golf courses, and resorts, including the namesake Trump Tower, which opened in 1983. Trump also had numerous side ventures, such as Miss Universe, the Trump Foundation, Trump Wine, and more, including multiple stints as an actor and an author. Trump's 2020 presidential campaign would, if successful, make him the first President to be elected twice without any prior public or military service.
Immigration
President Donald Trump does not support providing a pathway to citizenship for Dreamers. President Trump supports the Travel Ban, showing no signs of removing it or narrowing its scope, as he has in fact 
expanded
 the Travel Ban to include several more countries. President Trump 
emphasizes
 immigration that prioritizes national security and a secure border. Additionally, Trump is focused on a 
merit-based immigration system
 that "protects American wages and safety net programs, prioritizes immediate families, and creates a fair and transparent process for immigration to America."
Foreign Policy
Economy
COVID-19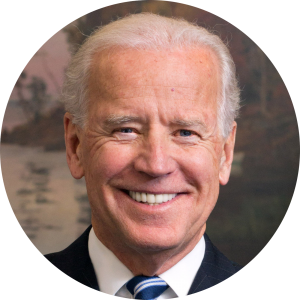 Former Vice President of the United States
Former Vice President Joe Biden has a varied and lengthy history of public service. Born in Scranton, Pennsylvania and raised in Delaware, Biden graduated from the University of Delaware with his Bachelor's degree in 1965 and Syracuse University School of Law with his Juris Doctor degree in 1969. Following law school, Biden practiced law in Delaware and was elected to New Castle County Council. After three years on the New Castle County Council, Biden ran and won the 1972 U.S. Senate election in Delaware. Biden served as a Senator for Delaware until 2009, when he was inaugurated as Vice President under former President Barack Obama's administration. Biden's 2020 presidential campaign marks his third time running for the office of the presidency, having unsuccessfully run in 1988 and 2008. Biden is best known for his efforts in the Senate to lead the passage of the Violent Crime Control and Law Enforcement Act and the Violence Against Women Act.
Immigration
Biden has been vocal in his opposition to the Travel Ban, promising to remove it if elected. He has said that the Travel Ban is a "disgrace" and emphasizes that "we are a nation of immigrants, and we need a leader who recognizes that our diversity is our greatest asset." Additionally, Biden has argued that the Travel Ban makes the U.S. less safe, as it is "like putting up a great big recruiting banner for terrorists." More generally, Biden supports immigration to the United States, and cites immigrants as an integral part to boosting the U.S. economy. Additionally, he has proposed improving the asylum process and providing a pathway for citizenship to Dreamers brought to the U.S. as children as well as to current unauthorized immigrants. Biden supports retaining criminal penalties for illegal entrants in the U.S. In terms of employment-based immigration, Biden supports reforming the system to make the process less cumbersome for visa applicants and companies. He believes the current system disincentivizes high-skilled temporary workers from entering the U.S. labor force, takes advantage of low-skilled seasonal workers, and ineffectively supports the agricultural industry's retention of labor. Despite his emphasis on employment-based immigration, Biden also believes in bolstering family-based immigration, as "millions of immigrants granted a visa based on family ties make valuable contributions to our country and economy." In order to prioritize family reunification, Biden would allow approved applicants to utilize temporary non-immigrant visas until the applicant's permanent visa is processed.
Foreign Policy
Economy
COVID-19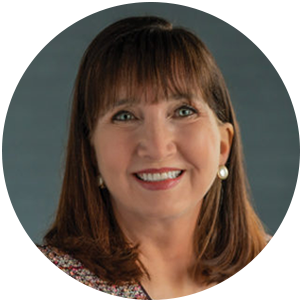 Senior Lecturer, Clemson University
Dr. Jo Jorgensen is a Senior Lecturer of Psychology at Clemson University in Clemson, South Carolina, where in 2002 she received her doctorate in Psychology. A resident of South Carolina for decades, she was the 1996 Libertarian Party Vice Presidential Nominee. Additionally, in 1992 she was the Libertarian nominee for South Carolina's 4th Congressional District. Dr. Jorgensen was born in 1957 in Libertyville, Illinois.
Immigration
Dr. Jorgensen supports immigration, viewing immigrants as strong contributors to America's economy who help create jobs and build the economy up. As President, Dr. Jorgensen would repeal annual immigration quotas, shorten waiting periods, and expand access to visas. "If people want to immigrate to the United States and contribute to our country, they should be able to, and there should be no hurdles standing in their way," Dr. Jorgensen's campaign website says.
Foreign Policy
Economy
COVID-19
Trade Unionist and Environmental Activist
Howie Hawkins, a co-founder of the Green Party, was born in San Francisco, California in 1952. His political activity began at the young age of 12 years old when the 1964 Democratic Convention denied recognition of the Mississippi Freedom Democratic Party. In 1972, Hawkins was drafted into the Vietnam War and enlisted in the U.S. Marine Corps, however was never ordered to active duty after completing bootcamp. In the 1980s, Howie 
"participated in the first national meeting to organize a US Green Party in St. Paul, Minnesota in August 1984."
 Since then, Howie has served as the Green Party's candidate for governor of New York in 3 elections in the past decade.
Immigration
Hawkins proposes a border policy in which movement from country to country is permitted and free, likening the proposal to how the European Union conducts border policy with member nations. Further, Hawkins proposes granting immediate legal status to undocumented immigrants which would lead towards a path to citizenship. Finally, Hawkins proposes the abolishment of Immigration & Customs Enforcement (ICE), to be replaced with an immigration agency more in line with his views.
Foreign Policy
Economy
COVID-19