The 2020 presidential election, scheduled for Tuesday, November 3rd, will be the 59th election for the President and Vice President of the United States of America. The Democratic Party has chosen former Vice President Joe Biden as its nominee, while the Republican Party has chosen President Donald Trump.
To help guide Iranian Americans in their political engagement, PAAIA is pleased to announce the launch of its 2020 Presidential Election Guide, a compilation of the positions of the Democratic and Republican nominees, as well as third party candidates. The Presidential Guide provides you with the opportunity to review President Trump's and former Vice President Joe Biden's positions on major issues affecting Iranian Americans. In addition, viewers can learn more about the candidates' positions on the economy, healthcare, and other important issues.
Each section provides a link to the candidates' websites, offering viewers multiple opportunities to get involved, and links to the candidates' views on other issues of importance like taxes. Whenever you contact or get involved with a campaign, be certain to identify yourself as an Iranian American so the campaign knows who we are as a community and what issues are imprtant to us.
The aim of PAAIA's primary guide is not to endorse a particular candidate. Instead, it focuses on providing information concerning candidate positions on relevant issues affecting the Iranian American community and on harnessing community efforts to support candidates of their own choosing.
For any views of the candidates on issues not included in this guide, we recommend looking at VoteSmart's comprehensive candidate guide.
45th President of the United States
President Donald Trump has had a brief but robust record of public service, and has an extensive private sector record. Born in Queens, New York as the son of a successful real estate developer, Trump graduated from the Wharton School of Business at the University of Pennsylvania of Delaware in 1969, with a degree in Economics. Following college, Trump joined his father's real estate company, becoming company president in 1971. Throughout the 1980s and 1990s, Trump expanded the scope of the family business, acquiring and developing a number of buildings, golf courses, and resorts, including the namesake Trump Tower, which opened in 1983. Trump also had numerous side ventures, such as Miss Universe, the Trump Foundation, Trump Wine, and more, including multiple stints as an actor and an author. Trump's 2020 presidential campaign would, if successful, make him the first President to be elected twice without any prior public or military service.
Immigration
President Donald Trump does not support providing a pathway to citizenship for Dreamers. President Trump supports the Travel Ban, showing no signs of removing it or narrowing its scope, as he has in fact expanded the Travel Ban to include several more countries. President Trump emphasizes immigration that prioritizes national security and a secure border. Additionally, Trump is focused on a merit-based immigration system that "protects American wages and safety net programs, prioritizes immediate families, and creates a fair and transparent process for immigration to America."
Foreign Policy
President Donald Trump has had a mixed approach with regards to Iran. Early in his presidency, Trump exited the United States from the Joint Comprehensive Plan of Action (JCPOA), which was a campaign promise. President Trump has pursued a "maximum pressure" campaign against Iran, which includes a stringent sanctions regime, with the goal of pressuring Iran back to the negotiating table for a new deal. Since recent escalations between the U.S. and Iran, President Trump has indicated an interest in a peaceful resolution over war, but has stressed his belief that Iran should never be able to obtain a nuclear weapon, and that the United States will interfere if it is deemed necessary.
Economy
As President, Trump has taken various courses of action to support America's economy. In his first year in office, he signed the Tax Cuts and Jobs Act, which provided tax relief for American taxpayers and businesses as well as established "opportunity zones" which aim to encourage economic investment in underdeveloped parts of the country.
His campaign website claims that this legislation as well as others have combined to add six million jobs to the economy. President Trump has also signed executive orders such as an order expanding federal apprenticeship programs and the more recent order to grant COVID-19-related relief. The President has also established initiatives such as the Workforce Development Advisory Council and the Women's Global Development and Prosperity initiative which seek to further support career advancement.
COVID-19
President Trump's government has signed a number of COVID-19 relief bills, providing for trillions of dollars in funding for testing, medical research, increased unemployment benefits, direct stimulus payments to individuals, financial assistance to businesses, and more. The Trump Administration has recommended that masks be worn and social distancing implemented to lessen the risk of potential exposure to COVID. President Trump stated on October 6th that he is opposed to further COVID stimulus bills until after he has won re-election.
Former Vice President of the United States
Former Vice President Joe Biden has a varied and lengthy history of public service. Born in Scranton, Pennsylvania and raised in Delaware, Biden graduated from the University of Delaware with his Bachelor's degree in 1965 and Syracuse University School of Law with his Juris Doctor degree in 1969. Following law school, Biden practiced law in Delaware and was elected to New Castle County Council. After three years on the New Castle County Council, Biden ran and won the 1972 U.S. Senate election in Delaware. Biden served as a Senator for Delaware until 2009, when he was inaugurated as Vice President under former President Barack Obama's administration. Biden's 2020 presidential campaign marks his third time running for the office of the presidency, having unsuccessfully run in 1988 and 2008. Biden is best known for his efforts in the Senate to lead the passage of the Violent Crime Control and Law Enforcement Act and the Violence Against Women Act.
Immigration Biden has been vocal in his opposition to the Travel Ban, promising to remove it if elected. He has said that the Travel Ban is a "disgrace" and emphasizes that "we are a nation of immigrants, and we need a leader who recognizes that our diversity is our greatest asset." Additionally, Biden has argued that the Travel Ban makes the U.S. less safe, as it is "like putting up a great big recruiting banner for terrorists." More generally, Biden supports immigration to the United States, and cites immigrants as an integral part to boosting the U.S. economy. Additionally, he has proposed improving the asylum process and providing a pathway for citizenship to Dreamers brought to the U.S. as children as well as to current unauthorized immigrants. Biden supports retaining criminal penalties for illegal entrants in the U.S. In terms of employment-based immigration, Biden supports reforming the system to make the process less cumbersome for visa applicants and companies. He believes the current system disincentivizes high-skilled temporary workers from entering the U.S. labor force, takes advantage of low-skilled seasonal workers, and ineffectively supports the agricultural industry's retention of labor. Despite his emphasis on employment-based immigration, Biden also believes in bolstering family-based immigration, as "millions of immigrants granted a visa based on family ties make valuable contributions to our country and economy." In order to prioritize family reunification, Biden would allow approved applicants to utilize temporary non-immigrant visas until the applicant's permanent visa is processed.
Foreign Policy
In general, Biden supports reducing military intervention in Middle East conflicts, having said he "would bring American combat troops in Afghanistan home during my first term." He also supports renewing the U.S.'s commitment to international agreements and cooperation and has proposed the creation of a global Summit for Democracy in order to promote international consensus on fighting corruption, authoritarianism and human rights abuses.
A supporter of the Joint Comprehensive Plan of Action (JCPOA) since its inception, Biden has stated that he would rejoin the deal if elected. He based his position on the premise that Iran returns to full compliance. Additionally, he has stated that he would attempt "to strengthen and extend it" by working with allies.
Economy
The Biden campaign has published a number of economic policies on their website under the banner of "Build Back Better." Biden has released a tax policy, a general "Build Back Better" economic recovery plan, a racial equity plan, an infrastructure plan, an education and caregiving plan, and a manufacturing plan.
Biden does not plan to raise taxes on individuals making under $400,000 per year, but calls for raising taxes on corporations and the most wealthy Americans. Specifically, he would raise the corporate tax rate to 28 percent. Additionally, foreign earnings by U.S. companies would be subject to a minimum 21 percent tax in order to discourage corporations from placing money in overseas bank accounts. Corporations that ship American jobs overseas would be subject to a tax penalty. For individuals, the top individual income tax rate, which would apply to the highest income earners, would be raised to 39.6 percent. Lastly, a Biden tax plan would ask "those making more than $1 million to pay the same rate on investment income that they do on their wages."
The Biden manufacturing plan calls for a $400 billion procurement investment for the infrastructure required by Biden's economic policies as well as ensuring the infrastructure is shipped on "U.S.-flagged cargo carriers." Under the plan, an additional $300 billion investment in research and development would assist the private sector in the advancement of electric vehicle tech, 5G, AI, and more. The plan also calls on reducing the U.S's supply chain's reliance on foreign nations such as China.
COVID-19
Biden's campaign has released the Biden Plan for how his administration would respond to COVID-19. His plan includes free COVID testing, the "elimination of all cost barriers" to COVID treatment, development of a vaccine, and a deployment of supplies, personnel, and facilities for relief purposes. A Biden presidency would provide extended aid to state, local, and tribal governments to ensure they have needed resources and that no vital employment sectors (education, public safety, essential workers, etc.) are subject to layoffs.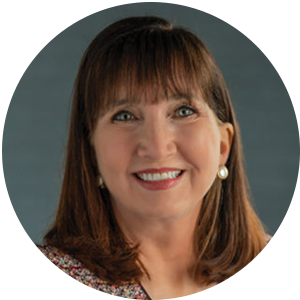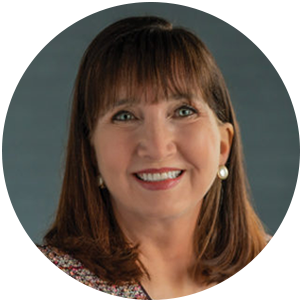 Senior Lecturer, Clemson University
Dr. Jo Jorgensen is a Senior Lecturer of Psychology at Clemson University in Clemson, South Carolina, where in 2002 she received her doctorate in Psychology. A resident of South Carolina for decades, she was the 1996 Libertarian Party Vice Presidential Nominee. Additionally, in 1992 she was the Libertarian nominee for South Carolina's 4th Congressional District. Dr. Jorgensen was born in 1957 in Libertyville, Illinois.
Immigration
Dr. Jorgensen supports immigration, viewing immigrants as strong contributors to America's economy who help create jobs and build the economy up. As President, Dr. Jorgensen would repeal annual immigration quotas, shorten waiting periods, and expand access to visas. "If people want to immigrate to the United States and contribute to our country, they should be able to, and there should be no hurdles standing in their way," Dr. Jorgensen's campaign website says.
Foreign Policy
As President, Dr. Jorgensen would bring troops home from abroad. In an interview, she stated her belief that Bin Laden would not have attacked the United States on 9/11 if American troops were not in the Middle East. To reform the military, Dr. Jorgensen would start by cutting its budget. The military budget is so bloated in her view that if it was cut by 2/3rds it would still be enough for the United States military to be tied for the largest on the planet.
Economy
Dr. Jorgensen's campaign prominently highlights her support for free trade policies. In her view, global poverty and household income have improved as a direct benefit of free trade. As President, Ms. Jorgensen would oppose protectionism, remove all tariffs, as well as remove "any other trade barriers which prevent the flow of goods and services into our country."
COVID-19
Jo Jorgensen believes that any effective COVID-19 relief program "must get government out of the way." In her opinion, the Cares Act which Congress passed was focused too much on "giving away" to corporations and special interests. Additionally, Dr. Jorgensen claims that issues stemming from bureaucracy plagued the CDC's early responses to COVID. In order to address COVID further, Dr. Jorgensen would "reduce red tape and regulation," remove the FDA's efficacy requirement, and "let Americans keep more of their money."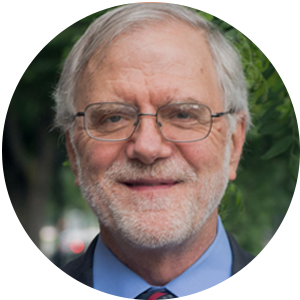 Trade Unionist and Environmental Activist
Howie Hawkins, a co-founder of the Green Party, was born in San Francisco, California in 1952. His political activity began at the young age of 12 years old when the 1964 Democratic Convention denied recognition of the Mississippi Freedom Democratic Party. In 1972, Hawkins was drafted into the Vietnam War and enlisted in the U.S. Marine Corps, however was never ordered to active duty after completing bootcamp. In the 1980s, Howie "participated in the first national meeting to organize a US Green Party in St. Paul, Minnesota in August 1984." Since then, Howie has served as the Green Party's candidate for governor of New York in 3 elections in the past decade.
Immigration
Hawkins proposes a border policy in which movement from country to country is permitted and free, likening the proposal to how the European Union conducts border policy with member nations. Further, Hawkins proposes granting immediate legal status to undocumented immigrants which would lead towards a path to citizenship. Finally, Hawkins proposes the abolishment of Immigration & Customs Enforcement (ICE), to be replaced with an immigration agency more in line with his views.
Foreign Policy
Hawkins views foreign policy as an opportunity for peace. His campaign's foreign policy section, titled "Peace Policies," highlights several areas for reform. To start, Hawkins would pledge to never be the first in a conflict to utilize nuclear weaponry. On top of this, he would have the military disarm "to a minimum credible deterrent." As part of this, Hawkins would negotiate with fellow nuclear nations and put together an international treaty banning the use of nuclear weapons. Further, Hawkins calls for "[ending] the endless wars" and bringing U.S. troops home.
After taking those actions, a Hawkins administration would call for a 75% cut in the military budget, using the savings to invest in a "Global Green New Deal." The "Global" Green New Deal would be utilized as a launching pad for using diplomacy to promote peace, human rights, and democracy.
Economy
Hawkins believes capitalism in the U.S. should be replaced with a form of socialism. This new socialist economic system would include the nationalization of several industries. In his model, the Federal Reserve System would be converted into a "monetary authority" under the Treasury Department and a public banking system. Hawkins would also nationalize utility companies and the utilities, in addition to nationalizing healthcare. Other measures under this plan include transforming the private defense industry into nonprofit public entities and establishing a not-for-profit, public, nationwide broadband utility to provide fast phone, TV, and internet services.
Aside from nationalization of industries, Hawkins' website highlights an "Economic Bill of Rights" with six major sections. The six sections are six guaranteed rights to Americans under a Hawkins presidency, and include a "living-wage" job, an income above poverty, affordable housing, "comprehensive" health care, lifelong free public education, and a secure retirement. Hawkins believes this bill of rights, which takes its inspiration from President FDR's 1944 proposal, will "end poverty and economic despair."
COVID-19
Hawkins and his campaign have released a number of COVID-19 relief proposals. His relief plan includes a transition into a Medicare for All insurance system, taking the idea of the Green New Deal and using it to rebuild America and employ the unemployed, utilization of the Defense Production Act to produce medical supplies, planning for COVID testing, contact tracing, and quarantine programs. The plan also includes updating OSHA standards to provide for personal protective equipment (PPE) for workers in need, and a stimulus stipend of $2,000 a month per individual making less than $120,000 a year. Small loans to businesses and hospitals are included as well so they can make payroll, and the loans are forgiven if all workers are kept on payroll.
Notably, his plans also include relief for renters and homeowners, such as a moratorium on evictions, foreclosures and utility shutoffs. Going further, the plan calls for the federal government to temporarily cover the cost of rent, mortgage and utility payments, which would be funded off a tax on high-income individuals. In order to keep citizens afloat, the plan additionally continues the extra $600 a week in unemployment benefits, suspend student loan payments with 0% interest accumulation, and a federal rent control program. The plan includes financial aid for essential state and local government services, emergency funding to address USPS revenue losses, and a nationwide vote-by-mail option for elections.