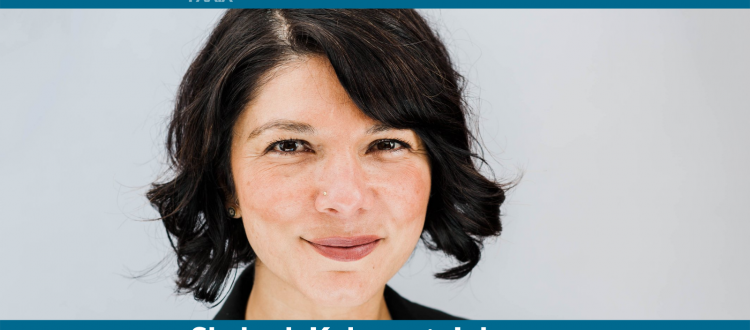 #IAPublicService Spotlight: Shebreh Kalantari-Johnson for Santa Cruz County Supervisor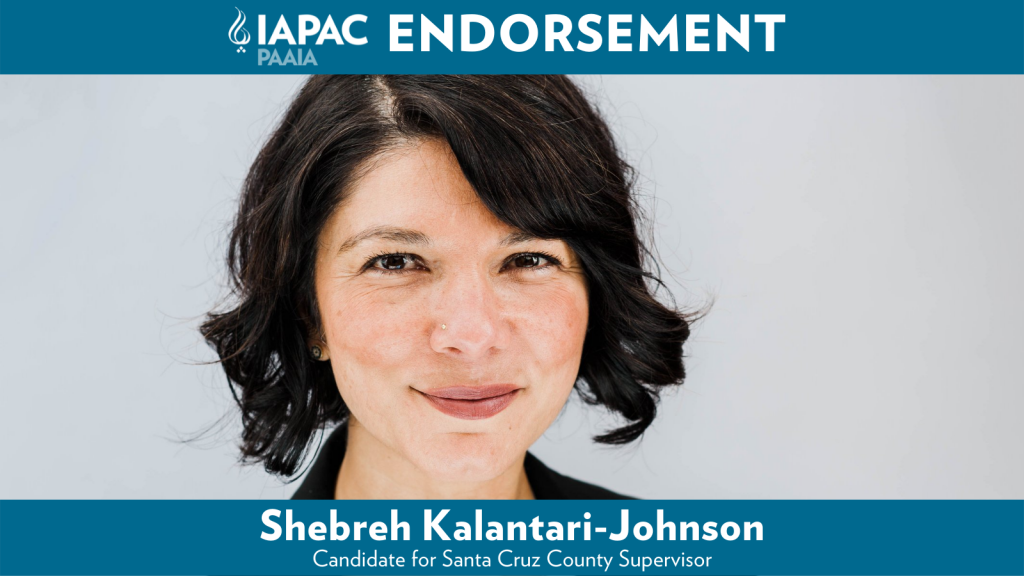 Washington, DC – With elections quickly coming up in November, PAAIA is taking the opportunity to highlight Iranian Americans who are on the ballot across the country.  
This past year, we have been energized by the rising number of Iranian Americans who are running for public office. In California, one of those candidates is Shebreh Kalantari-Johnson, who is running for Santa Cruz County Board of Supervisors! Shebreh is endorsed by IAPAC, PAAIA's connected political action committee.
Born in Iran, Shebreh moved to the United States with her family when she was eight years old. She has worked to support social impact enterprises with a commitment to building equitable and sustainable communities. Her current public service experience on the Santa Cruz City Council inspired her to run for the County Board of Supervisors, which oversees the entire Santa Cruz County.
In Shebreh's own words, "we have a unique voice and perspective, given our history and what I experience as our cultural values of equity and strong communities. Iranian Americans can help bring this message to surface here in Santa Cruz County and the region." 
As a public health professional, Shebreh knows first-hand how important it is for local governments to provide leadership and resources to address some of society's most serious challenges. That is why she is running for office, and why we are proud to stand with her. By supporting capable candidates like Shebreh Kalantari-Johnson, PAAIA helps Iranian Americans gain political capital across the country. We strongly believe that our voice matters, and the best way to ensure we are represented in our democracy is through the ballot box!
We owe it to Shebreh to help her become the next Santa Cruz County Supervisor. Please consider contributing to Shebreh's campaign, by visiting her website now: 
By taking actions such as voting and running for office, we further PAAIA's mission of building a bench of wise and experienced public servants, which in turn goes a long way to achieving strong public policy that benefits our community.