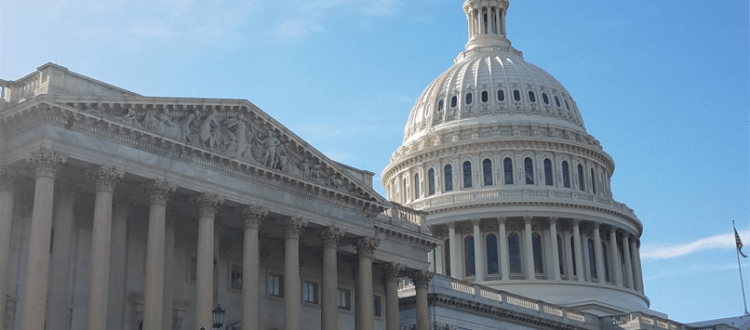 PAAIA's 2018 Capitol Hill Days were a Success!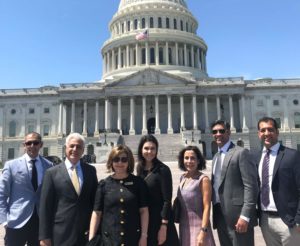 Washington, D.C. – From April 25th to April 27th, 2018, PAAIA's IA-100 and Emerging Leaders members met with over 20 members of Congress from both sides of the aisle to discuss several issues of importance to the Iranian American community. Our policy recommendations included distinguishing between the Iranian people and the regime, expanding trade exemptions for telecommunications tools, avoiding unwarranted visa or immigration restrictions, and supporting the Iran Nuclear Deal (also known as the JCPOA).
During our Capitol Hill Days this year, we met with Senators Richard Blumenthal (D-CT), Tom Carper (D-DE), Kirsten Gillibrand (D-NY), Kamala Harris (D-CA), Tim Kaine (D-VA), Rand Paul (R-KY), Ben Sasse (R-NE), Chris Van Hollen (D-MD), and Elizabeth Warren (D-MA). We also spoke with Representatives Doug Collins (R-GA/9), Gerald Connolly (D-VA/11), Ted Deutch (D-FL/22), Keith Ellison (D-MN/5), Brian Fitzpatrick (R-PA/8), Jim Himes (D-CT/4), Steve Knight (R-CA/25), Zoe Lofgren (D-CA/19), Scott Peters (D-CA/52), Francis Rooney (R-FL/19), and Adam Schiff (D-CA/28), as well as Chair of House Education & Workforce Committee Virginia Foxx (R-NC/5), Chair of House Homeland Security Committee Michael McCaul (R-TX/10), and House Majority Leader Kevin McCarthy (R-CA/23).
At each meeting, we highlighted the fact that Iranian Americans are patriotic Americans who contribute to the social and economic fabric of the United States before laying out our policy recommendations. All offices agreed on the importance of differentiating between the Iranian people's democratic aspirations and the Iranian regime. Our suggestion to expand trade exemptions for telecommunication tools was well-received and many offices were interested in our recommendations on immigration issues.
PAAIA would like to extend a big thank you to all participants who made the effort to travel to Washington, D.C. and to the Congressional staff who helped us coordinate these meetings. Moving forward, PAAIA will continue to build and expand on the progress made during our 2018 Capitol Hill Days and use this momentum to develop an influential voice for the Iranian American community. Please click here to view our Facebook photo album of the event.