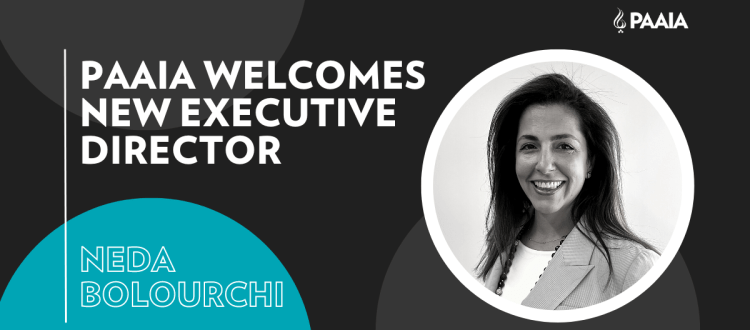 PAAIA Welcomes New Executive Director
The Public Affairs Alliance of Iranian Americans (PAAIA) is thrilled to announce our new Executive Director, Dr. Neda Bolourchi.
PAAIA is excited to welcome our new Executive Director, Dr. Neda Bolourchi, as Dr. Leila Golestaneh Austin transitions to lead another organization. We are thankful for Leila's eight years of service where she faithfully dedicated her time and energy to building a stronger organization and has helped PAAIA to grow through the expansion of our youth leadership programs, increased fundraising for our educational and advocacy efforts, and gracefully led PAAIA through a variety of challenges facing the Iranian American community. 
Upon learning of Leila's departure, we set out to find a dedicated leader who can build on our past successes and continue to expand our programs and reach. We sought someone with expertise in Iranian history & culture, human rights, strategic communications, and political movements to help PAAIA meet the moment we're in.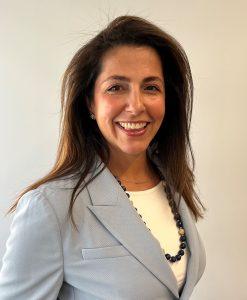 Neda brings all of this and so much more.  With her vocal support of the Woman, Life, Freedom movement in Iran, her sought-after depth of knowledge featured in outlets such as the Atlantic Council, BBC, Al-Jazeera, Al-Arabiya, the International Institute for Strategic Studies, Praeger Security, and Congressional Quarterly's Political Handbook of the World, and her background in academia and U.S. law, Neda is well-positioned to help PAAIA create a meaningful impact on U.S. policy and uplift the voices of our Iranian American community. 
 
"I'm very excited to join the PAAIA team," Neda shared. "I look forward to advancing the organization's mission and further empowering the Iranian American community." 
Neda received her bachelor's from Emory University, her Juris Doctor from American University's Washington College of Law, and her PhD from Columbia University. Most recently, she served as the Associate Director of the Center for Middle Eastern Studies at Rutgers University-New Brunswick where she taught classes on the historical and political landscape of the Middle East, theories of revolution, and human rights. She's been asked by NGOs, corporations, and government agencies for advice on her areas of expertise and recently served on a legal team for the Organization for Security and Cooperation in Europe's Office for Democratic Institutions and Human Rights.
Neda will be a tremendous asset as we continue to support the democratic aspirations of the Iranian people and increase the influence Iranian Americans have in our local, state, and federal governments. We hope you're excited as we are about what Neda brings to PAAIA. We can't wait to see how her passion and commitment to this work will benefit the organization.
Please join us in welcoming Neda to the team!  You can check out her full bio here.