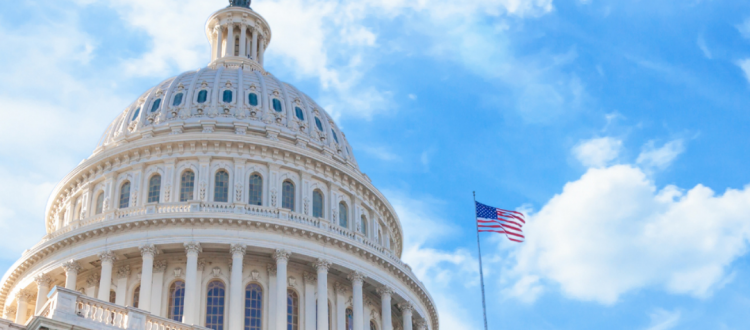 PAAIA Praises Passage of NO BAN Act and Access to Counsel Act in the U.S. House
FOR IMMEDIATE RELEASE:
Contact: Emily Porter
Email: emily@paaia.org
Phone: (202) 828-8370
Washington, DC – Today, the Public Affairs Alliance of Iranian Americans (PAAIA), a nonprofit, nonpartisan organization serving the interests of the Iranian American community, praised the passage of the NO BAN Act (H.R. 1333) and the Access to Counsel Act (H.R.1573) in the U.S. House of Representatives. The NO BAN Act creates accountability mechanisms and safeguards to prevent future administrations from enacting discriminatory policies like the Travel Ban, while the Access to Counsel Act ensures that U.S. citizens, permanent residents, and those with valid visas who are subject to secondary screenings have access to legal counsel.
 
In response to the passage of the legislation today, Leila Austin, executive director of PAAIA, issued the following statement:
 
"PAAIA praises members of the U.S. House of Representatives for prioritizing the NO BAN Act and Access to Counsel Act in this Congress and taking immediate action to stop future discriminatory policies from ever being enacted again. We applaud Rep. Judy Chu (D-CA) and Rep. Jayapal (D-WA) for their leadership on the measures and we thank House Speaker Nancy Pelosi (D-CA) for bringing the bills to the floor for a vote. The passage of the NO BAN Act and Access to Counsel Act in the House signals to our community and country that discriminatory policies like the Travel Ban and the detainment of Iranian Americans solely based on their ethnicity undercut our core American values and should never be repeated. We call on Senate leadership to follow the House's lead and expedite a vote to pass these measures."
 
The NO BAN Act amends the Immigration and Nationality Act to make it more difficult for future administrations to enact discriminatory policies similar to the Travel Ban and prevent religious-based discrimination against anyone seeking entry into the United States. The legislation would also require that Congress, through its appropriate committees, be routinely notified and briefed on the status, implementation, and authority of the executive branch's actions pertaining to immigration and travel bans issued on the basis of national security and human rights. The Access to Counsel Act provides various protections for covered individuals subject to secondary or deferred inspections when seeking admission into the United States. Covered individuals include U.S. nationals, lawful permanent residents, aliens in possession of a visa, returning asylees, and refugees.
 
For more information about PAAIA's efforts against the Travel Ban and for details on what comes next after the Travel Ban, visit PAAIA's website at www.paaia.org/travel-ban. To learn about our efforts to uphold the civil liberties of Iranian Americans, visit here.
---
April 21, 2021