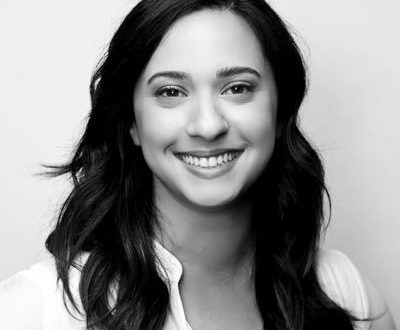 PAAIA Emerging Leader, Yassamin Ansari, Discusses the Importance of Supporting Iranian American Candidates for Public Office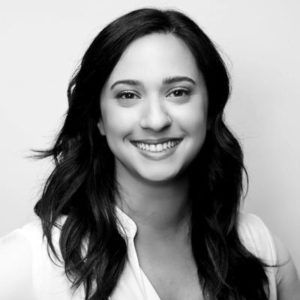 SAN FRANCISCO – Yassamin Ansari, a member of PAAIA's Emerging Leaders program, an initiative designed to engage the next generation of Iranian Americans in policy and public service, recently spoke with PAAIA about the importance of supporting Iranian American candidates for public office. Ansari is hosting an upcoming fundraiser for Kia Hamadanchy, an Iranian American candidate running for Congress (CA-45). If successful, Hamadanchy could become the first Iranian American ever elected to Congress.
PAAIA: We understand that you are a member of PAAIA's Emerging Leaders Program. Please tell us about how you became involved with this program as well as your role on the "Civic Engagement Committee."
Ansari: I have become increasingly involved with PAAIA over the course of the last two years as I have come to realize the critical importance of building our community's influence in the U.S. The Emerging Leaders program is a group of approximately forty Iranian Americans (ranging from age 18-40) who come from diverse fields and are all committed to PAAIA's core mission. We are currently in the process of developing our civic engagement strategy, through which we hope to get more young people involved in the political space, both formally and informally.
PAAIA: If you were to advise a group of young Iranian Americans, particularly those who want to get into politics and public service one day, what guidance might you give them?
Ansari: Get involved ASAP. In the age of Trump, there has never been a better time to do so. Light touch efforts include staying informed on the issues, attending events, protests, rallies, contributing to progressive organizations or issue-oriented ones and supporting candidates with platforms you believe in. For those who are interested in a public service career, I would encourage you to jump right in by applying for relevant internships or jobs. Further, with the 2018 elections coming up, there are endless opportunities for college students and young professionals to join a campaign in the early stages where they can make a real impact. Further, run your office yourself! Just this past November, Amir Farokhi was elected to the Atlanta City Council and we need more Iranian Americans getting involved around this country. It does not have to be Congress, as there are all kinds of state and local positions where it's important to have good people and which allow you to prepare for higher office. Cyrus Habib, the current Lieutenant Governor of Washington State, started in the State Assembly and Barack Obama started as a State Senator. As a community, we need to get more people in positions like that so they can be in position to run for the U.S. Senate or Governor one day.
PAAIA: As an Iranian American heavily involved with public service, why do you feel it is important for our community to support Iranian American candidates running for public office?
Ansari: First and foremost, we need a seat at the table. Iranian Americans are one of the most educated and affluent of any immigrant community in this country, yet we do not have even 1/10th of the political influence that we should have. Second, we live in a world where our president has literally said that if you are an Iranian national, you cannot come to the United States – an appalling notion that we absolutely cannot and should not tolerate. Finally, we need role models in government so that Iranian American kids grow up knowing that it does not matter what their name is or where their parents were born.
Unifying the community behind Iranian American candidates also allows us to make a statement attesting to our potential political power. It's the kind of thing that will make people stand up and pay attention to us. It is therefore paramount that we support qualified Iranian American candidates running for office, at all levels. If our entire community actively stepped up to do so, I have no doubt that we can and will win many elections moving forward.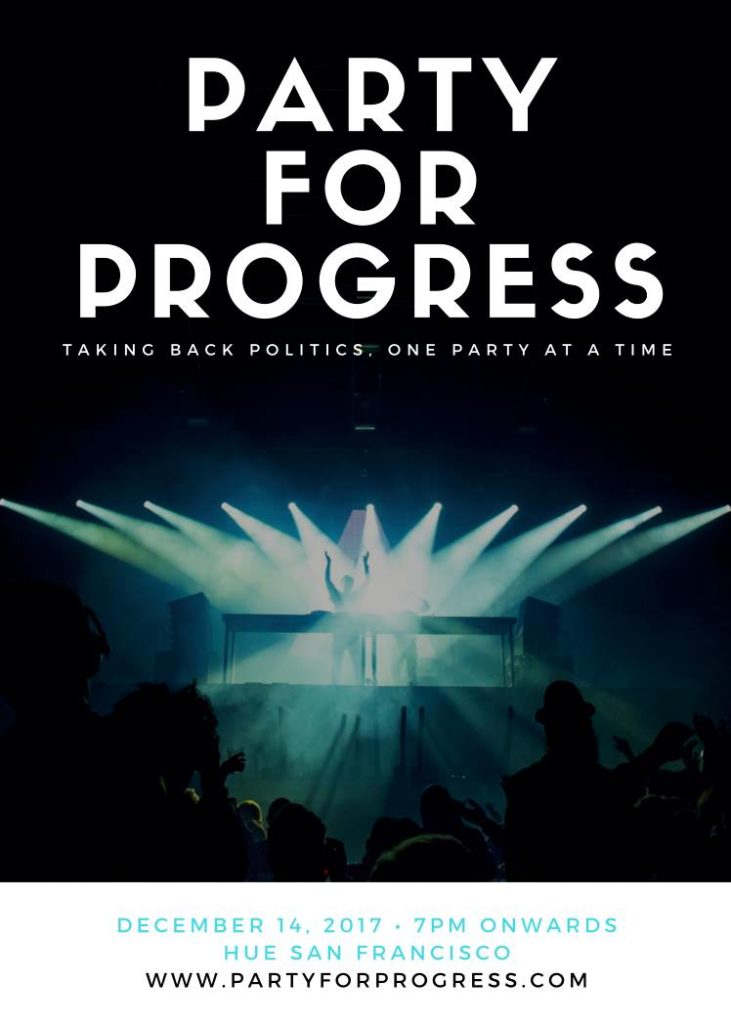 PAAIA: Please tell us about the upcoming fundraiser Party for Progress: Taking Back Politics, One Party at a Time. What inspired you to put this event together and how can Iranian Americans get involved?
Ansari: I am wholeheartedly committed to doing whatever it takes to elect more Iranian Americans to public office. As such, I am very involved with Kia Hamadanchy's campaign for Congress. Kia decided to run for office the night that President Trump announced his Travel Ban in January, and is running in a district considered vital by the Democratic Party to flip the House next fall. The Democratic party cannot win back the House of Representatives in 2018 without winning this particular seat. He previously worked for Senator Tom Harkin and Senator Sherrod Brown, both of whom have endorsed his candidacy. He has also been endorsed by Cyrus Habib.
Party for Progress is a one-of-a-kind political fundraising event that aims to raise awareness and inspire young people to mobilize for the 2018 midterm elections. All funds raised will go directly to support Kia's campaign for Congress. The event will take place on Thursday, December 14 in San Francisco. If you cannot attend, your contribution is still greatly appreciated. Here's why it's so important to support Kia:
1. He's young with fresh ideas, and he's experienced: he's worked a total of 6 years for two Senators (Tom Harkin and Sherrod Brown) and has received both of their endorsements. He knows how government works and did a great job, earning the Senators' backing.
2. He'd be the first Iranian American elected to Congress, which sends a strong message in the era of Trump. Furthermore, 50% of all Iranian American voters live in Southern California, giving him a demographic edge.
3. If he closes out this quarter strong, it reaffirms that he's a viable and serious candidate. He'll catch the eyes of other donors and partners, so your dollars get to be the kindling that light the flame. In the early stages campaign fundraising can be a bit of a "chicken or the egg" scenario: you need to run a good campaign to prove you're worth the money, but you need the money to run a good campaign.
PAAIA: What can those who aren't able to attend the fundraising event do to help ensure we elect the first Iranian American to Congress in 2018?
Ansari: As outlined above, supporting Kia's candidacy now is super important. If you're interested in participating in the event, click here. Spread the word. Post about Kia's campaign on Facebook, Twitter, Instagram, etc. and tell your friends and family about the race. Share his website, campaign video, or the various articles that have been written on it. Grassroots mobilization will be critical to winning this election.
---
Website: https://kiafororangecounty.com/
Huffington Post: https://www.huffingtonpost.com/entry/why-this-congressional-candidate-refuses-to-change-his-name_us_59540ae6e4b05c37bb7bb35f
Facebook: https://www.facebook.com/KiaForCongress/