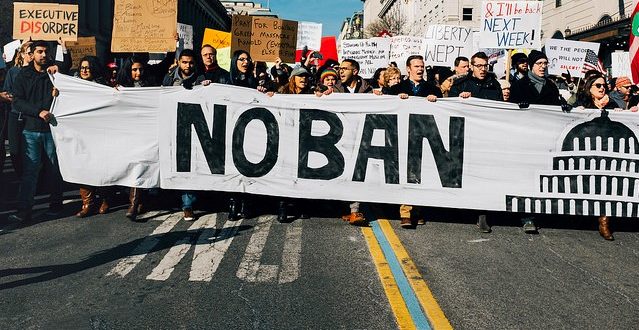 PAAIA Condemns Travel Ban Expansion
FOR IMMEDIATE RELEASE:
Contact: Shannon Kuehn
Email: shannon@paaia.org
Phone: (202) 828-8370
Washington, DC – In response to President Trump's expansion of the Travel Ban which now includes nationals from Eritrea, Kyrgyzstan, Nigeria, Myanmar, Sudan, and Tanzania, Leila Austin, Executive Director of the Public Affairs Alliance of Iranian Americans (PAAIA), today issued the following statement on behalf of PAAIA:
In the shadows of the third anniversary of the Travel Ban, I am deeply disheartened that the ban has been expanded to other nations despite broad opposition to this discriminatory policy. PAAIA has been an unfortunate witness to the harm that the ban has caused Iranian Americans and we sympathize with the communities and families that will be separated as a result of the Travel Ban's expansion. To those whom this Travel Ban has and will impact, PAAIA shares your frustration and we stand with you in fighting against this unfair and unjust policy."
In a press release issued earlier this week marking the third anniversary of the Travel Ban, PAAIA reiterated its continued commitment to fighting the ban through its legislative and advocacy efforts. PAAIA has been instrumental in working with coalition partners to advocate for the NO BAN Act – legislation that would amend the Immigration and Nationality Act to repeal President Trump's Travel Ban and block any future iterations based on national origin or religion. The legislation currently has over 200 cosponsors in the House and Speaker Nancy Pelosi (D-CA) has confirmed that it will move to a committee mark-up and vote on the House floor in the coming weeks.
For more information about PAAIA's efforts to combat the Travel Ban and for details on how the waiver process works, visit PAAIA's website at www.paaia.org/travel-ban.
---
January 31, 2020