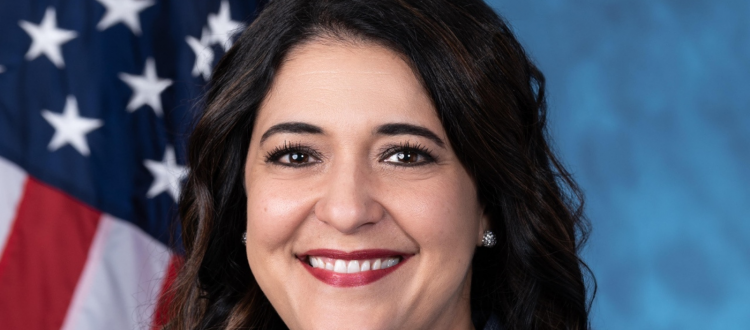 IAPAC Proudly Endorses Stephanie Bice for Congress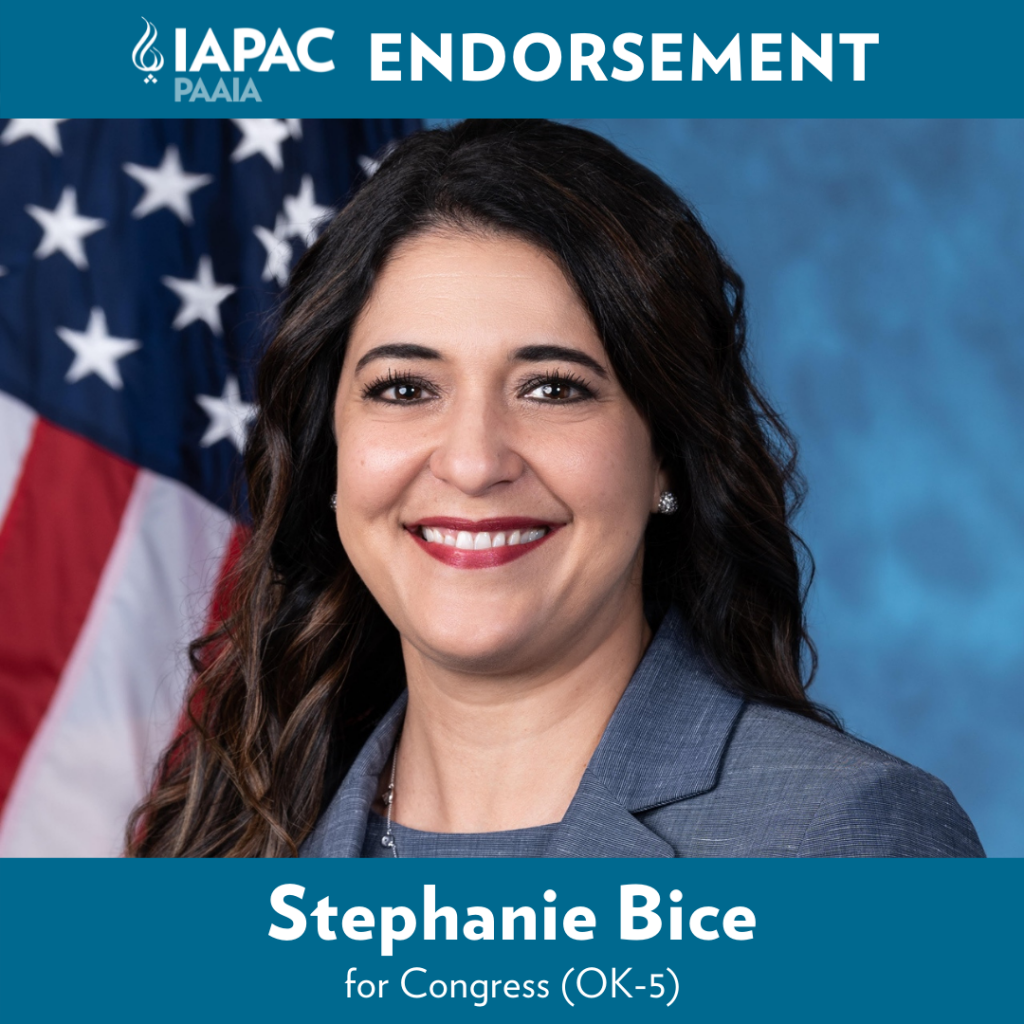 Washington, DC – The Iranian American Political Action Committee (IAPAC), the connected PAC of the Public Affairs Alliance of Iranian Americans (PAAIA), today proudly announces its endorsement of Stephanie Bice for re-election to Congress.
Congresswoman Stephanie Bice (R-OK) is the first Iranian American elected to Congress; she serves as the incumbent congresswoman representing Oklahoma's 5th congressional district. An Oklahoma City native, Bice graduated from Oklahoma State with her bachelor's degree in marketing and a minor in international business. In Congress, she serves on the House Armed Services Committee and the House Science, Space and Technology Committee. Prior to serving in Congress, Bice was elected to the Oklahoma State Senate's 22nd district in 2014 and re-elected in 2018.
Stephanie Bice is considered a conservative rising star in the U.S. Congress. She was elected by her colleagues to be the President of Freshman Republican class. She was also selected by Republican Leadership to serve as Ranking Member for Environment Subcommittee in the House and on the Select Committee on Economic Disparity and Fairness in Growth, which was established by the Speaker of the House to produce solutions to address the prosperity gap in America.
In her first term in Congress, Bice has established herself as an effective legislator that can work in a bipartisan manner to get things accomplished. She is the main Republican Sponsor of Temporary Family Visitation Act (TFVA), PAAIA's federal legislation which would make it easier for family members abroad to visit loved ones in the U.S. As a member of the House Armed Services Committee, she has led bipartisan efforts to expand parental leave for military service members and improve childcare for military families.
IAPAC is the registered bipartisan connected political action committee of the Public Affairs Alliance of Iranian Americans (PAAIA). IAPAC supports and encourages Iranian Americans to actively participate in the U.S. democratic process and run for public office. Learn more at iranianamericanpac.org.