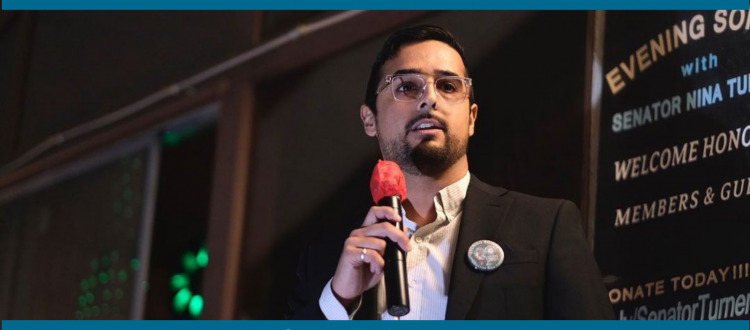 IAPAC Proudly Endorses Shervin Aazami for Congress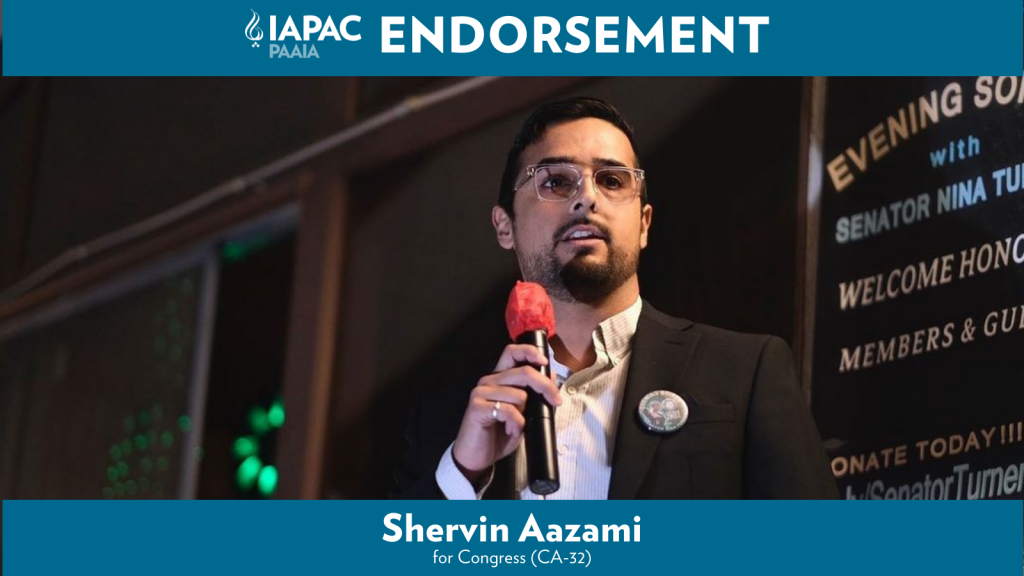 Washington, DC – The Iranian American Political Action Committee (IAPAC), the connected PAC of the Public Affairs Alliance of Iranian Americans (PAAIA), today announces its endorsement of Shervin Aazami for Congress.
Shervin Aazami (D-CA) is a public health professional running for Congress in Los Angeles (California's 32nd congressional district). Born in Bologna, Italy, he is the son of two asylum seekers who fled religious persecution in Iran during the time of the 1979 Iranian Revolution. While in college, Shervin Aazami joined student groups advocating for climate justice issues such as toxic stormwater runoff. Most recently, he served as Director of Congressional Relations for National Indian Health Board, the country's only national indigenous healthcare non-profit organization.
Throughout his advocacy work on Capitol Hill, Aazami has believed that real change and real solutions require bold institutional reforms that directly serve working families. As a new father of a 10-month-old baby, Aazami is running for Congress to address the challenges facing our communities and our country. He believes that climate change, crumbling education system, skyrocketing healthcare costs, and stagnant wages have taken a heightened level of urgency. He strongly supports progressive policies like Medicare for All, immigration reform, and the Green New Deal, and feels that voters want a representative who will stand up and fight to bring those policies into fruition.
Aazami's campaign has been endorsed by numerous elected officials, community leaders, and organizations, including but not limited to Nina Turner, Progressive Democrats of America, Jewish Voice for Peace Action, Roots Action, Brand New Congress, and Center for Biological Diversity Action Fund.
IAPAC is the registered bipartisan connected political action committee of the Public Affairs Alliance of Iranian Americans (PAAIA). IAPAC supports and encourages Iranian Americans to actively participate in the U.S. democratic process and run for public office. Learn more at iranianamericanpac.org.