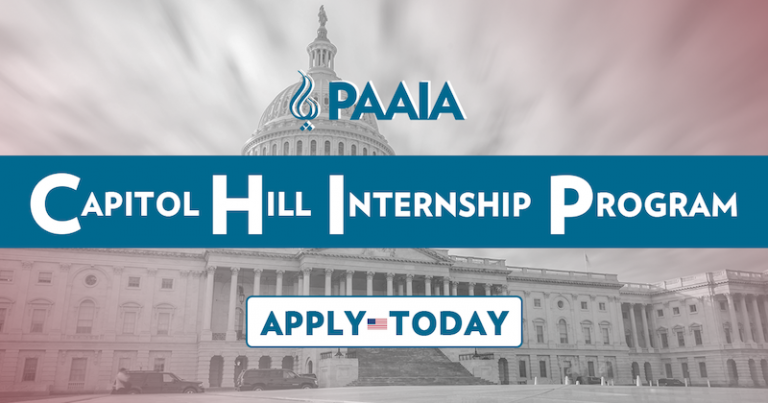 Capitol Hill Internship Program
The application deadline for Fall 2022 is July 15th. Please be sure to submit your application as soon as possible.
Thank you for your interest in applying to the Capitol Hill Internship Program! Please use this form to submit your application to us. While you are waiting to hear back, please go ahead and apply to internships for the congressional office(s) that you would like to work in to ensure that you have adequate time to go through the interview process with their office. Formal acceptance into CHIP is contingent upon you securing an internship with a congressional office!
If you have any questions, please email Aman Ardalan at aman@paaia.org.