One of the objectives of PAAIA's Civic Engagement Initiative is to build a database of Iranian Americans interested in running for office and connect them with mentors, training programs, and support.  Taking place in various different cities throughout the year, our regional events aim to reach Iranian Americans across the nation who plan to run for office in local, state, or federal government.  Check below to see if there are any training sessions or mentorship opportunities scheduled near you:
Atlanta, Georgia – Oct. 19
Georgia Institute of Technology  |  9:00am – 3:00pm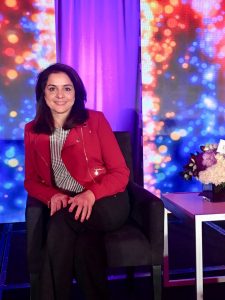 Davar Ardalan is the Founder and Storyteller in Chief of IVOW, a cultural storytelling startup powered by AI. She is also the former Deputy Director of the White House Presidential Innovation Fellowship Program at GSA. Prior to this, she was a public broadcasting journalist for two decades at NPR News, where she designed stories anchored in multiculturalism and steeped in historical context. In 2015, her last position at NPR was senior producer of the Identity and Culture Unit. Realizing that there is a gaping hole in AI algorithms that will define our future, she created IVOW, bringing together a team of journalists and technologists to design cultural IQ in AI. Ardalan, who has also served as Managing Editor at Hanson Robotics, has been recognized with a 2017 NASA Team Leadership award for Space Apps, a Gracie Award from the American Women in Radio and Television and a shout-out in the popular comic strip Zippy. In May 2014, she was the recipient of a United States Ellis Island Medal of Honor, for individual achievement and for promoting cultural unity.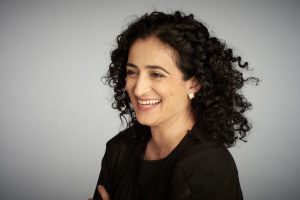 As a Global Chief Marketing Officer, Maryam has shown organizations such as Hyatt, Gannett, NBCUniversal and Univision how to shift mindsets and grow – always utilizing purpose driven change as her tool-set. Most recently, she was a member of the executive committee at Hyatt where she elevated the organization by mobilizing colleagues, launching brands and businesses, reimagining and rebuilding the loyalty program, and establishing unprecedented partnerships. Maryam's work demonstrates how to define your purpose, differentiate your brand, make the case for change, rally the troops internally and share it with the world. Currently she is a member of the Samsung Retail Advisory Board, an executive advisor to Cove Hill Partners, an Executive in Residence at Columbia University and the board chair of the press advocacy group, Reporters without Borders USA.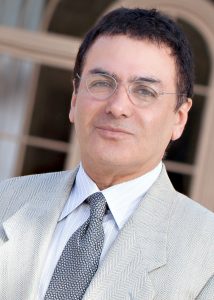 Dr. Naderi is the former Director for Solar System Exploration at NASA's JPL where he spent more than 30 years in various technical and senior executive positions.  While best known for his leadership of Mars exploration program, he has contributed to some of the most iconic NASA robotic missions to various corners of solar system.  He is a "Fellow" of the American Institute of Aeronautics and Astronautic (AIAA) and has been honored multiple times including NASA's Outstanding Leadership Medal as well as NASA's highest award the Distinguished Service Medal. Most notably for his career contributions to space science and exploration, in March 2016, Asteroid 1989 EL1 was renamed Asteroid "Naderi 5515". He is a 2005 recipient of Ellis Island Medal of honor for contribution to America by its notable immigrants.
He is frequently invited as a keynote & motivational speaker at conferences and workshops where he inspires the audience with wonders of space exploration.  His universities talks have taken him to Oxford, Stanford, MIT, Berkeley, University of Toronto, and Duke University among others.   Currently, he serves as consultant, and advisor to early-stage startups.