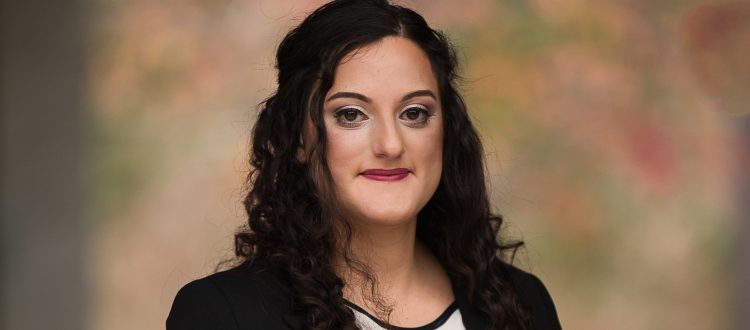 IAPAC Endorses Melody Shekari for Tennessee's 28th District State Representative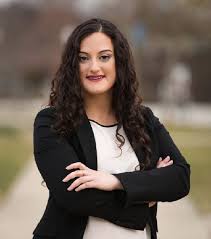 The Iranian American Political Action Committee (IAPAC), the connected PAC of the Public Affairs Alliance of Iranian Americans, proudly announces its support for Melody Shekari for Tennessee's 28th District State Representative.  
Melody is a lawyer, community advocate, and a proud daughter of Iranian immigrants. Though raised in Chattanooga, Melody studied at and earned degrees from leading universities across the United States. She holds a Bachelor of Science in Economics from Bentley University, a Masters of Public Administration from the University of Washington, and a Law Degree from the University of Southern California. After completing her education, Melody returned home to Chattanooga to serve her community. She ran for U.S. Congress in 2016 as the Democratic nominee in Tennessee's 3rd District. Melody's current work and volunteer priorities include criminal justice reform, support for public education, job creation and workforce development, and the rights of immigrants. She has worked hard her entire life and is not afraid to stand up to the powerful when advocating for people in need. Melody supports better schools for our kids, higher paying jobs with family benefits, and decent affordable healthcare for every man, woman, and child.   
Throughout her life, Melody has always been focused on helping others and solving problems. Whether she's advising women who are running for office to represent women's interests, participating in legal clinics to inform immigrants of their legal rights, or working with community partners to support important causes, Melody believes in working hard and getting things done. 
Recently, PAAIA had the opportunity to interview Melody about her campaign. If successful she will become the first Iranian American elected to the State office in Tennessee.  
PAAIA: What inspired you to run for public office?  
Melody: As the daughter of immigrants, I have watched firsthand our family's fulfillment of the American Dream. Through hard work, struggle, and the many kindnesses of so many people, we have built a comfortable life in the US and have been able to give back to our community as well. Now, as an attorney, I want to use my knowledge and experience to help others. I am running for State Legislature in Tennessee to make sure that every person can achieve his or her unique American Dream. There is nothing that cannot be achieved if we all work together. I want to move beyond today's divisive partisan politics, and work with my colleagues to begin to get things done. 
PAAIA: Tell us a little about the office you are seeking and the district that you are running in? 
Melody: District 28 is one of the most diverse districts in Hamilton County: socio-economically, culturally, and racially. It is the only strong Democratic district in the Tennessee State House. Our State House currently has 99 representatives, only 25 of whom are Democrats. JoAnne Favors, the current State Representative for State 28 is retiring after serving in the position for 14 years. District 28 has a total of 32,979 registered voters. Turnout for the 2018 May Primary was 13%, the highest since the Presidential election in 2016. 
PAAIA: What differentiates you from your opponents? 
Melody: Every election is about change, and my race is no different. I am not an old school career politician, and I am not running for office to further my own career. I am the clear choice for voters who want true change and an elected representative who will work hard for them every day. As a woman, I also feel that I bring a special perspective to this race. I am an advocate for equal pay for equal work and will support legislation that keeps women safe in the workplace. Finally, I know what it is like to be an immigrant in the US. I have watched my parents learn and become proficient in English and work lower wage jobs despite being qualified professionals. I will bring to the legislature empathy and compassion born of my own personal experience. 
PAAIA: What are the most critical issues facing your district today?  
Melody: Quite simply, I think that the most important issues in my race are:  
Immigration
 Workforce Development
 Improving Public Schools

 
If I am elected, I will work against laws that use our state and local law enforcement agencies to round up undocumented immigrants for deportation. I will support the young people covered by DACA and will vigorously defend their legal and civil rights. At the end of the day, we all want to provide for our families to the best of our abilities. Central to doing this, is being able to have a good job that pays a livable wage and has benefits. One way to create a significant number of these jobs is to address our crumbling infrastructure. Throughout Tennessee (and other states), we have any number "shovel ready" infrastructure projects that could be started tomorrow. It is only our partisan bickering that has kept government from doing the right thing and getting started. Finally, the most powerful tool of our democracy is an educated and informed electorate. The most powerful tool of our economy is a skilled and ready workforce. We need to have world-class public schools in every community to advance as an economy and as a society. Every child comes into the world with hope, optimism, and a wide-eyed wonder about what the future holds. We owe it to every single child to provide him or her with an education (from pre-school through college) that best prepares them to succeed and prosper. 
PAAIA: What role do you think Iranian Americans can play in your campaign?  
Melody: I have a significant amount of support from the Iranian American community here in Chattanooga, as well as Atlanta. Many Iranian Americans have been successful in the business arena but lack political power at the national and local levels. It is important to support any candidate that supports our community by investing in their campaigns early, and helping candidates build towards higher office. Helping members of the Iranian American community understand the importance of having a voice in political power in our current climate is critical. 
PAAIA: What are some of the challenges you believe your campaign committee must overcome to mount a successful campaign?  
Melody: This Primary is a 5-way Democratic Primary. While we are considered one of the two front runners in this Primary, raising funds for a Primary can be difficult. We are also facing attacks by some of the other candidates based on my family's origins and religious beliefs. We are committed to communicating our values of inclusivity and opposing any messages of hate or bigotry. 
Melody's campaign is currently endorsed by public officials and organizations, including the Local Carpenters Union, Maz Jobrani, two Hamilton County Commissioners, Atlanta City Councilman Amir Farokhi, and Tennessee State House Representative John Ray Clemmons.  
Click here to learn more about Melody Shekari for Tennessee's 28th District.