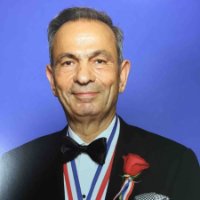 Upwardly Global Honors Dr. Hamed Faridi for Contributions to Global Diversity and Inclusion
Upwardly Global Honors IA-100 Member Dr. Hamed Faridi for Contributions to Global Diversity and Inclusion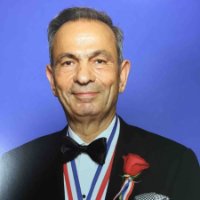 New York, NY –  Renowned food scientist Dr. Hamed Faridi, Chief Science Officer of McCormick & Company, Inc., will be celebrated at Upwardly Global's (UpGlo) annual "Passport to Possibilities Awards & Gala" on Nov. 1, 2017 in New York City. Dr. Faridi will be honored with the Outstanding Leadership Award recognizing individuals who have advanced the promise of an interdependent world and global economy by championing immigrants.
As Chief Science Officer of McCormick, Dr. Faridi leads a global team of 450 scientists and flavor experts in 14 countries dedicated to research, product development, innovation, and sustainability. He has also published six books and over 60 articles, has been a featured lecturer at conferences and research institutions in more than two dozen countries, and has served on several boards of professional and trade associations in the U.S. and Europe.
PAAIA recently had the opportunity to discuss Dr. Faridi's Outstanding Leadership Award as well as his commitment to building a diverse and inclusive workforce. For more information about the award ceremony, please click here.
---
Please tell us about your background and how you became interested in food science. In your opinion, what are some of the new and upcoming trends in food science and technology?
When I was in the 10th grade at Alborz High School in Tehran where I grew up, I received a book on the food and plants of Iran as an award from the Minister of Education, the late Dr. Khanlari. That experience and book ignited my desire to study food and nutrition and nutrition's impact on public health. Advancing food science in order to improve public health has remained a passion for me throughout my education and professional career in the U.S.
The biggest trends in food science and technology today revolve around the consumer's eating experience with natural, organic, and clean labels.  Nutrition, convenience, and affordability are also critical factors.
Congratulations on your recent Outstanding Leadership Award from Upwardly Global (UpGlo), a national nonprofit organization that helps immigrants and refugees find their place in the professional job market. What does receiving this award mean to you?
Thank you! I was very humbled by UpGlo's recognition. UpGlo has a very worthy mission that I believe in deeply. Given my personal experience as an immigrant, I know how daunting it can be to find your professional place in a new country. It's hard enough even for those who are born here.  I also know how valuable immigrant's contributions can be both as a result of their desire to succeed and the different experiences they bring to their work. I feel that I have lived UpGlo's mission and so the award means a lot to me.
You also received the Ellis Island Medal of Honor in 2016 which recognizes the contributions of immigrants to the United States. As an immigrant from Iran, what does it mean to you to be an Iranian American and what do you feel is the biggest challenge facing the community today?
I am very proud of my Iranian heritage. Persian culture and literature contributed tremendously to the elevation of civilization for thousands of years. As a student of history, I see many parallels in the opportunities afforded by contemporary America with those that were offered in ancient Persia which at one time, was the leader in advancing science to serve mankind. As a naturalized Iranian American and a scientist, I feel extremely fortunate to call America, today's great beacon of science and innovation, my home.
Our biggest challenge and opportunity is telling the story of the invaluable contributions we immigrants make to our chosen home, America, in the areas of science, medicine, finance, the arts and humanities in a manner that opens the imagination and hearts of decision makers in corporate America with the power to open doors for future immigrants to walk through.  PAAIA is a great enabler for our community to tell that story.
As Chief Science Officer at McCormick & Company, Inc., you have sought to enhance diversity, worked to bring people together, and supported inclusion initiatives at McCormick. Why do you feel these values are critical to a strong corporate environment?
While the United States has always been a nation of immigrants, that is becoming even more the case given demographic trends. Corporations are generally very forward looking. They have to be in order to understand and reflect the consumers they serve and to remain relevant to them. So, while our customers and consumers are becoming more diverse, our company must as well. In today's environment, diversity and inclusion is not just a corporate phrase or logo, it needs to be a way of life.
What advice would you give to the next generation of Iranian American leaders?
My advice to all ethnic and minority groups, including Iranian Americans, is to wholeheartedly embrace American values and to join the American life without losing the key and defining attributes of your ethnicity.  America is a "melting pot" nation and the diversity of thought, ideas, contexts, culture, and even food habits, is what makes us so special.