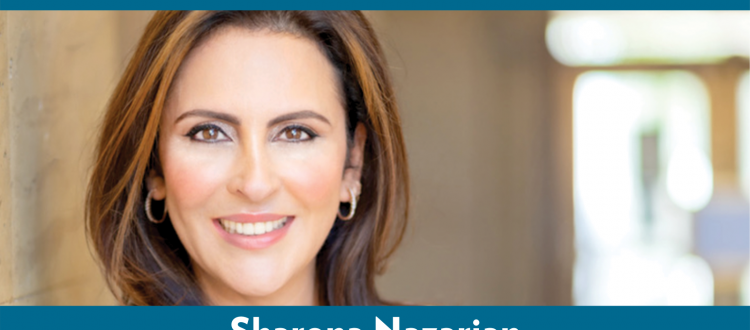 IAPAC Proudly Endorses Sharona Nazarian for Beverly Hills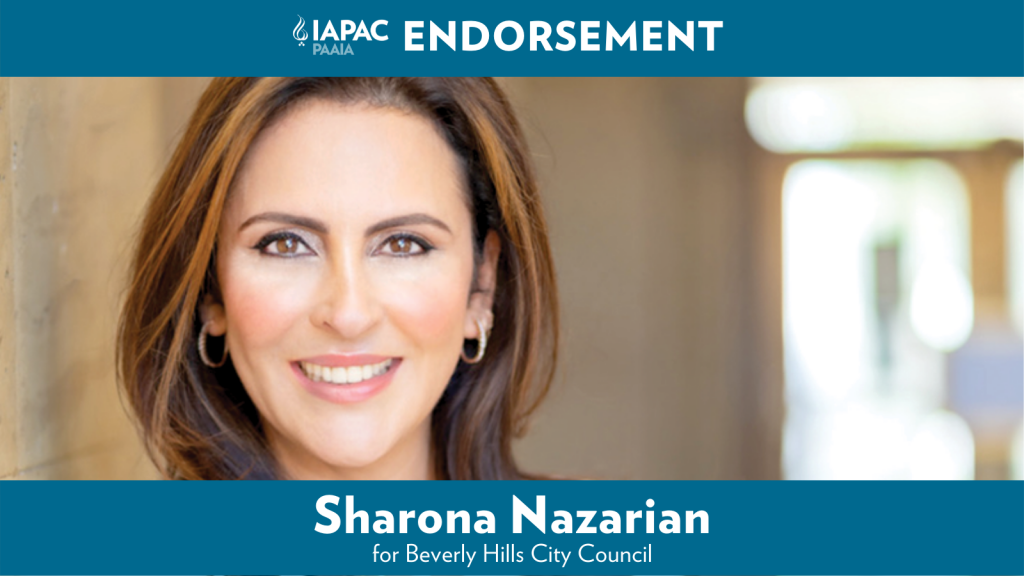 Washington, DC – The Iranian American Political Action Committee (IAPAC), the connected PAC of the Public Affairs Alliance of Iranian Americans (PAAIA), today announces its endorsement of Sharona Nazarian for Beverly Hills City Council!
Sharona Nazarian is running for Beverly Hills City Council. A resident of Beverly Hills for over 30 years, she is currently a commissioner for Beverly Hills Public Works. After completing her doctorate in Clinical Psychology, she decided to give back to her community. Nazarian has over two decades of experience in the public sector – in addition to the Public Works department, she also serves as a Los Angeles County Commissioner for Alcohol and Other Drugs, as well as a member of the Beverly Hills Police Chief's Advisory Board.
As a public servant, community means everything to Nazarian, and she believes that her election to the Beverly Hills City Council would provide a fresh and innovative perspective. In her view, the top duty of a local government is to make people feel protected and safe. She maintains that it is unacceptable for civil liberties to be infringed upon and says that she has been motivated to run on a platform of prioritizing public safety.
If elected, Nazarian would become the second Iranian American elected to public office in Beverly Hills after former Mayor Jimmy Delshad, and she would become the third Iranian American woman to be currently serving on a city council in Los Angeles County following West Hollywood Councilwoman Sepi Shyne and Long Beach Councilwoman Suzie Price.
IAPAC is the registered bipartisan connected political action committee of the Public Affairs Alliance of Iranian Americans (PAAIA). IAPAC supports and encourages Iranian Americans to actively participate in the U.S. democratic process and run for public office. Learn more at iranianamericanpac.org.