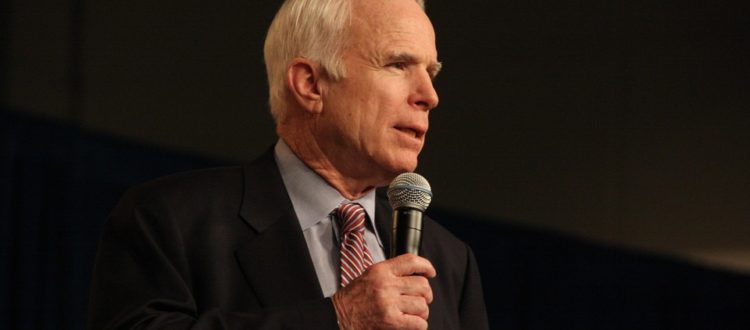 REPUBLICAN SENATORS GRAHAM AND MCCAIN CALL THE TRAVEL BAN A "HUGE MISSTEP" AND "TERRIBLE MISTAKE"
WASHINGTON, DC – While we wait for the Trump Administration to issue an updated travel ban that will likely restrict entry of Iranians into the United States, two Republican Senators, John McCain and Lindsey Graham, called the ban a "huge misstep" and a "terrible mistake."
Iranian American Army Veteran, Assal Ravandi, asked the Senators a question about President Trump's travel ban during last night's CNN Town Hall meeting.
Senator Graham stated that the ban was "a huge misstep because it included everybody," like an Iranian PhD Graduate from Clemson University (17:14). Senator McCain said including Iraq and Iran in the travel ban was "a terrible mistake" (18:40).
Senators McCain and Graham Town Hall Meeting
March 1st, 2017
After the Executive Order was temporarily suspended, the Trump Administration announced plans to release a revised version in an attempt to address legal challenges raised in federal courts.
The Executive Order has been postponed several times.
Although sources caution that the document has not yet been finalized and is still subject to change, the major revisions will likely include:
 Clarity that legal permanent residents (green card holders) are excluded from the ban.
•    Iraq may be removed from the list.
•    Those with validly issued visas will also be exempt from the ban.
We will continue to update you on further developments.