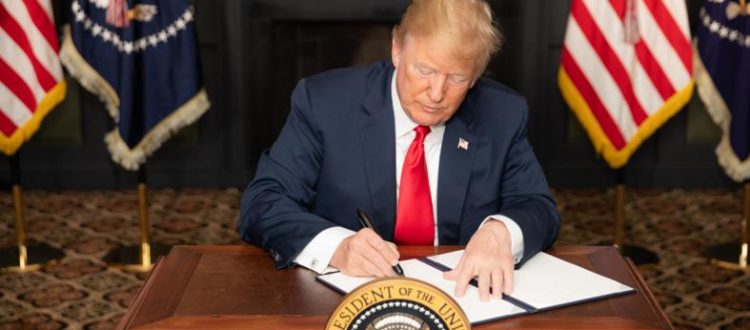 Reimposition of Sanctions: What it Means
Washington, DC – On May 8th, President Donald Trump withdrew the U.S. from the JCPOA, a multilateral agreement between Iran and a group of world powers, including the P5+1 (China, France Russia, UK, US, plus Germany) and the EU. The agreement, known as the Iran Nuclear deal, aimed to stall Iran's capacity to enrich nuclear-grade uranium. In return, the U.S. and other signatories provided sanctions relief and access to global markets.
August 6th marked the first of two major deadlines for the reimposition of JCPOA-related sanctions on to Iran. In this first round, the U.S. reimposed secondary sanctions on companies that do business with Iran under certain categories. The sanctions ban any transactions with Iran that involve U.S. bank notes, gold, graphite, raw or semi-finished metal, automotive-related products, and coal. The second layer of these sanctions prohibits the sale of U.S. manufactured aircraft and parts to Iran, which was allowed under the JCPOA. The third tier of sanctions prohibits U.S. imports of Iranian-origin carpets and foodstuffs.
Due to the existing U.S. trade embargo against Iran, those most affected by the reimposition of nuclear-related sanctions are European companies, with the exception of a few U.S. companies like Boeing, who had a $20 billion contract to supply aircraft to Iran. Companies that violate U.S. sanctions could be penalized, prosecuted, or barred from the United States.
The Treasury Department, in consultation with the State Department, is responsible for the implementation of the JCPOA-related sanctions. While this first wave of sanctions will have negative effects on Iran's currency and economy, the second round of sanctions is expected to be more detrimental to Iran's economy as sanctions on Iran's oil sector and Central Bank will come back into full effect.
---
Washington, D.C. August 6, 2018