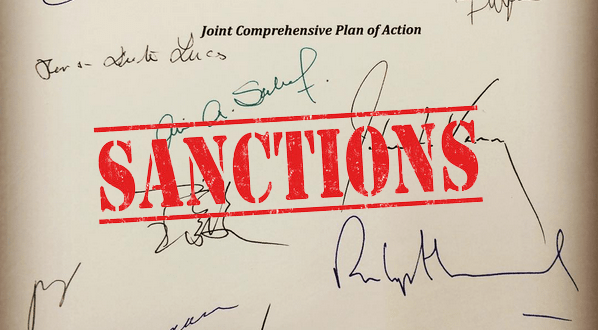 President Trump's Withdrawal from the JCPOA Creates an Unnecessary National Security Crisis
For Immediate Release:
Contact: Morad Ghorban
Phone: (202) 828-8370
Email: morad@45.33.40.89
Washington, D.C. – Today, the Public Affairs Alliance of Iranian Americans (PAAIA) denounced President Trump's decision to unilaterally withdraw the United States from the Joint Comprehensive Plan of Action (JCPOA), the landmark international agreement curbing Iran's nuclear program.
Despite attempts by our European allies, a bipartisan group of national security leaders, and several Members of Congress to convince the President to uphold the deal, Mr. Trump declined to waive nuclear-related sanctions on Iran, thereby violating the terms of the JCPOA.
"Reneging on an international agreement that first froze and then rolled back Iran's nuclear program increases the chances of an unnecessary military conflict that will further destabilize the Middle East," said Leila Golestaneh Austin, PAAIA's Executive Director. "The great majority of Iranian Americans support diplomatic resolution of conflict with the Iranian regime as epitomized in the Iran Nuclear Agreement.  We believe that America is safer with the JCPOA."
The JCPOA has been a verifiable success. It was negotiated to block Iran's path to nuclear weapons, and the International Atomic Energy Agency (IAEA) hasissued multiple reports documenting Iran's continued cooperation, implementation, and compliance under the JCPOA. In the absence of any evidence of violations from Iran, failure to implement the JCPOA could   jeopardize the robust monitoring of the Islamic Republic's nuclear activities, harm America's relationships with our allies, and potentially spark an arms race in the world's most unstable region.
Not only will abandoning the nuclear deal mean having to contain a more aggressive and aggrieved Iran, but it will further strengthen the stance of hardliners in Iran who will use America's evasion of its promises to create a "rally around the flag" momentum that will defeat the legitimate democratic grievances of their population, the only hope for lasting political change from within.
PAAIA is disheartened that President Trump has chosen to damage America's credibility by failing to uphold our end of the bargain.  We encourage Members of Congress to speak out against the unilateral withdrawal from the JCPOA and urge our European allies to continue enforcing the Nuclear Deal.  PAAIA also urges the United States and Europe to maintain transatlantic negotiations to address Iran related policy matters.
---
ABOUT PAAIA: The Public Affairs Alliance of Iranian Americans, PAAIA, Inc., is a nonprofit, nonpartisan, nonreligious 501(c)(4) organization that serves the interests of Iranian Americans and represents the community before U.S. policymakers and the American public at large.
Take Action Now!  Tell your Members of Congress to Denounce U.S. Withdrawal from the JCPOA