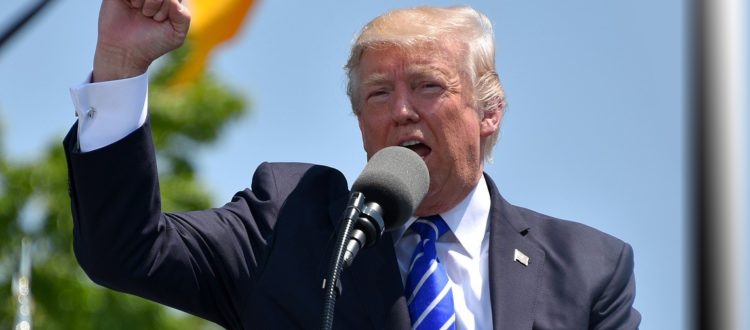 President Trump's Nowruz Message Criticizes Iranian Government but Reaffirms US Support for the Free Flow of Information to the Citizens of Iran
Washington, DC – President Donald Trump used the yearly presidential statement marking the Iranian New Year, Nowruz, to criticize the Iranian Government but also reaffirmed the U.S. Government's commitment to ensure the availability of Information and Communication Technologies for the Iranian people under general sanctions exemptions.
"The history of Nowruz is rooted in Iran, where for millennia a proud nation has overcome great challenges by the strength of its culture and the resilience of its people," said President Trump said in an official White House statement.  "Today, the Iranian people face another challenge: rulers who serve themselves instead of serving the people."
The president went on to explain that the United States "stands with the Iranian people in their aspirations to connect to the wider world" and that the Treasury Department would issue guidance "reaffirming America's support for the free flow of information to the citizens of Iran."
The Public Affairs Alliance of Iranian Americans (PAAIA) has been advocating for the expansion of trade exemptions on telecommunications tools that would promote an entrepreneurial civil society in Iran.  We have discussed this matter with numerous Congressional offices and were glad to see that the policies we've recommended were included in legislation supporting the rights of the Iranian people.