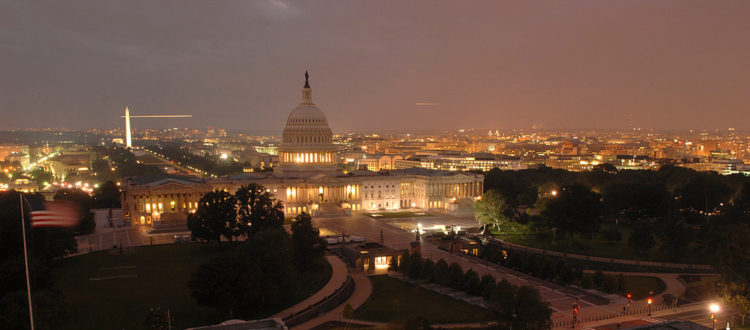 PAAIA Welcomes a Congressional Letter Supporting the Iran Nuclear Deal
Washington, DC – Yesterday, Democratic members of the U.S. House of Representatives sent a letter to President Donald Trump urging him not to withhold certification on the Joint Comprehensive Plan of Action (JCPOA). By October 15, 2017, the Trump Administration is scheduled to re-certify whether Iran is in compliance with the JCPOA to Congress.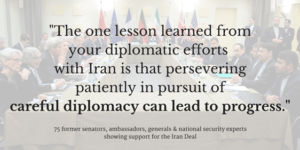 Authored by Congressmen David Price and Tom Deutch, the letter was signed by over 180 members of Congress, including those who voted against the deal in 2015. Signatories include Minority Leader Nancy Pelosi, Democratic Whip Steny Hoyer, Ranking Member of the Foreign Affairs Committee, Eliot Engel, and the Ranking Member of the House Intelligence Committee, Adam Schiff.
The letter urges the administration to re-certify the Iran Nuclear Deal, stating "We are united in our belief that enforcing this agreement to the fullest extent will provide the United States with more leverage to stop a potential Iranian nuclear weapons program and push back on Iran's destabilizing activities."
The letter also highlights the concerns of lawmakers about the potential ramifications were the U.S. to abandon the deal or cause its collapse. "Absent credible and accurate information confirming a material breach, we are concerned that withholding certification of Iran's compliance or walking away from the JCPOA would harm our alliances, embolden Iran, and threaten U.S. national security," states the letter.
The Iran Nuclear Deal remains a verifiable success, setting the example of what diplomacy can do. As an organization that represents the Iranian American community, PAAIA welcomes this letter and believes that American interests are best served by continuing to support and enforce the deal.
Please take a moment and help PAAIA protect the Iran Nuclear Deal. Send a letter to Congress Today!
Failure to uphold the deal could have serious national security consequences for the United States and would harm the people of Iran.