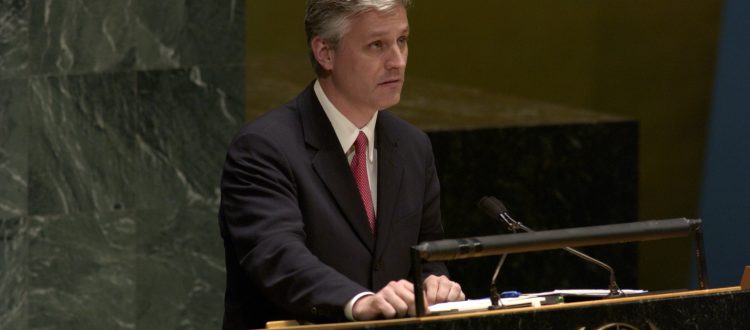 PAAIA Urges New National Security Advisor Robert C. O'Brien To Prioritize Diplomacy
Washington, DC – The Public Affairs Alliance of Iranian Americans (PAAIA), a nonprofit, nonpartisan, nonsectarian organization serving the interests of the Iranian American community, today urged recently-appointed National Security Advisor Robert C. O'Brien to lead with diplomacy first in approaching the situation with Iran following the departure of his predecessor John Bolton. In a statement, PAAIA Executive Director Leila Austin offered the following:
"PAAIA encourages Robert O'Brien to be a vocal advocate for diplomacy within the administration. As the President and his advisors look for solutions to address the current situation in the Middle East, PAAIA remains steadfast that a diplomacy first agenda will keep American soldiers out of harm's way and support the democratic aspirations of the people of Iran. PAAIA welcomes the opportunity to work with National Security Advisor O'Brien and hopes that he will take a diplomatic approach to Iran and all other national security challenges currently facing the United States."
Through the Diplomacy First campaign, PAAIA has been a leader in advocating for diplomatic solutions to rising tensions between the United States and Iran. For more information and to get involved in the effort for Diplomacy First, please visit www.diplomacyfirst.com.