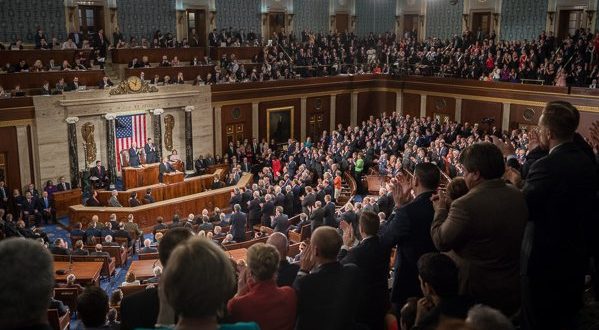 PAAIA Statement on Passage of Khanna-Gaetz Amendment
FOR IMMEDIATE RELEASE:
Contact:  Shannon Kuehn
Email: shannon@paaia.org
Phone: (202) 828-8370
Washington, DC – Today, the Public Affairs Alliance of Iranian Americans (PAAIA) issued the following statement on the passage of the Khanna-Gaetz bipartisan amendment in the House of Representatives as part of the 2020 National Defense Authorization Act (NDAA):
PAAIA applauds the House of Representatives for its passage of the bipartisan Khanna-Gaetz amendment that prohibits taxpayer dollars from being used for military operations against Iran without explicit authorization from Congress. This amendment is critical for Congress in asserting its constitutional authority before we find ourselves in another unnecessary and costly war in the Middle East.  PAAIA urges Senate and House members of the 2020 NDAA conference committee to include the measure in the final version of the bill."
The House amendment was led by U.S. Representatives Ro Khanna (D-CA/17th) and Matt Gaetz (R-FL/1st) and has a total of 88 cosponsors including the House Armed Services Committee Chairman Adam Smith (D-WA) and the House Foreign Affairs Committee Chairman Eliot Engel (D-NY).
---
July 12th, 2019