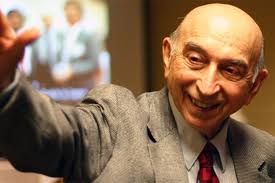 PAAIA Remembers Renowned Iranian American Mathematician, Dr. Lotfi Zadeh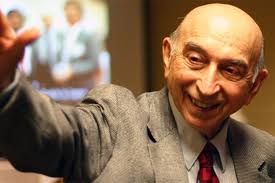 Washington, DC – The Public Affairs Alliance of Iranian Americans (PAAIA) joins the Iranian American Community in mourning the recent loss of Dr. Lotfi Zadeh, one of the greatest mathematical minds of our community.
PAAIA board member, Dr. Firouz Naderi, remembers Dr. Zadeh as "a technical giant with a broad spectrum of knowledge across the fields of mathematics, electrical engineering, computer science, artificial intelligence and more.  But his lasting legacy will be his foundational work on Fuzzy Logic and his seminal 1965 proposal of fuzzy set theory. Chances are good that something you used or came in contact with today included an application of fuzzy logic."
In 2012, Dr. Zadeh was honored with PAAIA's "Lifetime Achievement Award" for his enduring dedication to the field of artificial intelligence and his commitment to the younger generation of Iranian Americans, many of whom waited in line to meet him after the awards ceremony.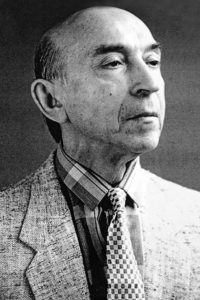 In his acceptance speech for PAAIA's 2012 "Lifetime Achievement Award," Dr. Zadeh demonstrated remarkable humility, saying "it is hard for me to find adequate words to tell how deeply I appreciate being a recipient of the Lifetime Achievement Award. Many members of the Iranian community in the United States have risen to positions of high seniority within the worlds of business, finance, science, technology, media, and government. For me, it is an honor to be included in this group."
Born on February 4, 1921,Dr. Zadeh graduated from the University of Tehran in 1942 with a degree in electrical engineering. He came to the United States in 1943, received a master's degree in electrical engineering from the Massachusetts Institute of Technology in 1946, and a Ph.D. from Columbia University in 1949. In 1959, Zadeh left Columbia University to join the faculty of the electrical engineering department at the University of California, Berkeley where he became a Professor emeritus in 1991.
A world-renowned Iranian American mathematician, logician, electrical engineer, and professor emeritus of computer science at the University of California, Berkeley, Dr. Zadeh developed the concept of "fuzzy logic" in 1965 as a method to mathematically explain how humans talk, think, and interact. Fuzzy logic has since influenced everything from linguistics, economics, and artificial intelligence, to medicine.
In recognition of his remarkable career, Dr. Zadeh became a Fellow of the Academy of Arts and Sciences and the National Academy of Engineering, has received more than 50 academic and engineering awards, as well as 24 honorary doctorates.
Dr. Zadeh is survived by his son, Norman. His daughter, Stella, died in 2006, and his wife, Fay, passed away earlier this year.