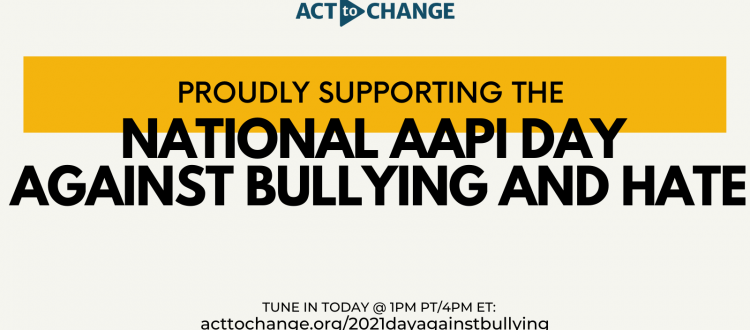 PAAIA Joins AAPI Day Against Bullying and Hate
FOR IMMEDIATE RELEASE:
Contact: Aman Ardalan
Email: aman@paaia.org
Phone: (202) 828-8370
Washington, DC – Today, the Public Affairs of Alliance of Iranian Americans (PAAIA) joins its Asian American and Pacific Islander (AAPI) partners in commemorating the third annual National AAPI Day Against Bullying and Hate, led by anti-bullying nonprofit Act To Change. This year marks the second year PAAIA stands with Act to Change's coalition. 
"PAAIA is proud to support the movement to end bullying and hate against our fellow AAPI community members. We know all too well the devastating toll discrimination and hate on the basis of race, ethnicity, and national origin can take on a community," said PAAIA Executive Director Leila Austin.
National AAPI Day Against Bullying and Hate is part of Asian Pacific American Heritage Month (APAHM) and marks the birthday of Vincent Chin. In 1982, Chin was falsely blamed for the layoffs in the auto industry, and was murdered in a hate crime. Chin's death fueled a national Asian American movement, one that must continue today and has been exacerbated by COVID-19. People of Asian descent are being blamed for the virus and targeted in verbal and physical attacks. There have been nearly 4000 cases of reported anti-Asian discrimination within the last year. Elderly members of the community have been slapped, punched, burned and beaten on the streets. Two mass shootings in 2021 have taken the lives of 10 Asian Americans. 1 in 4 Asian American kids reported being bullied due to COVID-19.
PAAIA publicly denounces all bullying and hate against the AAPI community, and stands in solidarity with Act To Change and the more than 200 community partners to encourage the public to foster dialogue, share resources, and end bullying and hate.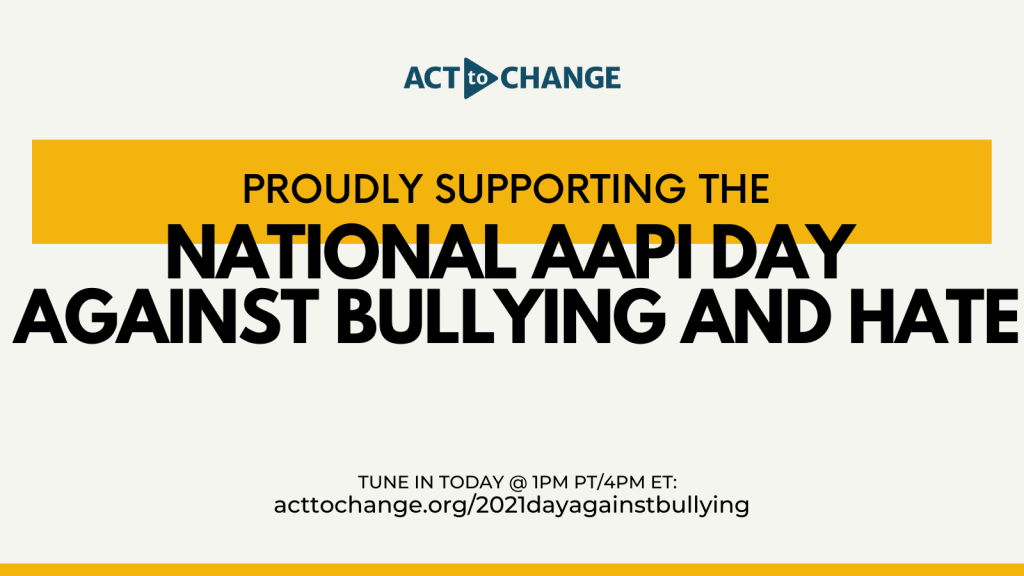 ###
---
May 18, 2021