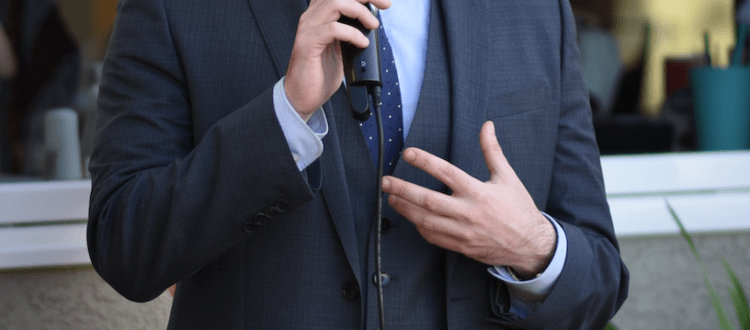 PAAIA Interviews Kia Hamadanchy – Candidate for U.S. Congress (CA-45th) 
Meet Kia Hamadanchy – Candidate for U.S. Congress (CA-45th)
Irvine, CA – The Public Affairs Alliance of Iranian Americans (PAAIA) recently had the opportunity to interview Kia Hamadanchy to discuss his historic campaign for California's 45th Congressional District.  If successful, he will become the first American of Iranian descent to be elected to U.S. Congress.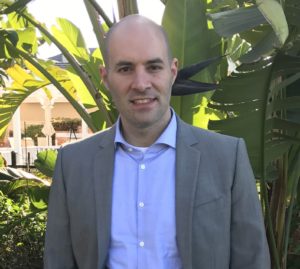 The son of small business owners and immigrants from Iran, Kia was born and raised in Irvine, California.  After graduating from High School, he attended University of Michigan for both his undergraduate and law degrees.
After law school, Kia moved to Washington, D.C. to serve as legal counsel for the Senate Health, Education, Labor and Pensions Committee. Under Chairman Tom Harkin (D-IA), Kia worked to expose exploitation of students by the for-profit college industry and helped to crack down on their fraudulent practices.
Following Senator Harkin's retirement, Kia worked in the office of Senator Sherrod Brown (D-OH), one of the Senate's leading advocates for working families.
"I know firsthand how hard Kia will work to improve the lives of Americans from all walks of life. He is committed to protecting civil rights, making education more affordable, and increasing opportunities for all Americans," explains Senator Brown in a ringing endorsement of Kia's campaign.  "Congress needs hard-working, thoughtful leaders like Kia and I know he will be a passionate and determined advocate for the people of Orange County."
Kia has devoted his career to fighting for students and families across this country and to making sure that each and every American is treated with the respect and dignity that they deserve.
The following is PAAIA's interview with Kia Hamadanchy:
PAAIA: What inspired you to run for public office?
Kia: I made the decision to run for Congress the night President Donald Trump unveiled his first discriminatory travel ban, which would have denied my own parents entry to the United States. When my mother asks me whether she should sell her house and move to Canada "because this is the not the first time she has had to leave a country because of the government changing," there is something wrong with that.  This is a country that was built by immigrants for immigrants and where no one should feel like they are a second-class citizen, regardless of race, religion, sex, national origin, sexual orientation, gender identity, or any other distinguishing factor.
President Lincoln called America the "last best hope of Earth." This does not mean that we are perfect. We all know that there are dark chapters in our history. But it was Tocqueville who said "the greatness of America lies not in being more enlightened than any other nation, but rather in her ability to repair her faults." Our nation made a tragic mistake by electing Donald Trump to the presidency. Our challenge now is to repair this fault. We have a civic responsibility – as individuals and working together – to fight back against Trump's efforts to divide our people and degrade our democracy.
This country stands for the idea that we have an unending capacity to be better and to do better as a people, and that regardless of your background or who your parents were or where you were born, that if you put your mind to it, there is nothing that is not achievable. That is something I've always believed in and it is something that is worth fighting for.
PAAIA:  What are some of the challenges you believe your campaign committee must overcome to mount a successful campaign?
 Kia: The first step will be to demonstrate from the very start that my campaign is both viable and serious.  That starts with building a campaign operation that includes individuals who have a demonstrated track record of winning contested Congressional races and in raising enough money in the first quarter of my campaign to demonstrate a high level of support exists for my candidacy. Also important will be consolidating the Democratic base, securing endorsements from local leaders and officials, and securing the support of important constituencies like labor.
PAAIA:  What are the fundraising goals of your committee?
Kia: $2.5 – $3.0 million dollars.
PAAIA/IAPAC:  What differentiates you from your opponent(s)? 
Kia: In terms of other Democrats in the race, I do not believe that any of them has my combination of 1) fundraising capacity, 2) the ability to put together the necessary campaign infrastructure, 3) the necessary political skill, savvy, and sophistication, 4) connections to the Democratic Party in Washington, D.C., and 5) a winning message that will resonate with people of the district.
In terms of my Republican opponent, I believe her values are out of touch in a district that voted for Hillary Clinton by 5.4 percent.  Thus far, Mimi Walters has voted with Donald Trump 100 percent of the time, and that is not something that will play well in a district which is fairly diverse and well educated.  She has also left herself open because of her refusal to do town halls or other kinds of constituent outreach.
PAAIA: What are the most critical issues facing your district today?
Kia: Currently, in my district there are quite a few people who are worried about Donald Trump being president and the policies he is pursuing.  The travel ban and his proposal to reform the Affordable Care Act are two such examples.  This is a district where a large number of people are either immigrants or the children of immigrants, many of whom are very concerned about the immigration policies that Donald Trump is pursuing.
Public education is an issue that is also very important. My district has some of the best public schools in the country and no one wants to see that undone.  With UC Irvine and a number of other institutions of higher education in the district, college affordability is another critical issue.
The people want a representative who will mend, not end, the Affordable Care Act, to address the fact that the United States is the only developed country in the world that does not provide workers with paid sick leave and paid family leave, for a smarter foreign policy that actually keeps us safe, and to ensure that we create good jobs that pay a living wage and offer good benefits.
More than anything, people want someone who is going to be an independent voice that is going to represent the interests of the district and who is not going to just follow the party line.
PAAIA:  What role do you think Iranian Americans can play in your campaign and what do you expect from the community? 
Kia: My district includes a very large Iranian American community and I would hope that they support my campaign, especially once I demonstrate that I am a serious and viable candidate for Congress.  There has never been an Iranian American member of Congress, and I would hope that is something the community can rally around.  This campaign is about Iranian Americans having a seat at the table when we've never had one before.  I have the political connections and know-how to put together a top-notch campaign and having the support of the Iranian American community, both locally and nationally, is going to be critically important as I work to win this election.
PAAIA:  What role can organizations like PAAIA play in assisting your campaign? 
Kia: PAAIA and IAPAC can help publicize my candidacy amongst Iranian Americans nationally and help to build a unifying message that everyone can rally around.  We are a community that has not always been the most politically engaged and can sometimes be fractured.  The election of Donald Trump means that, now more than ever, it's important that we change that.  And if we can't do it now, then it's never going to happen.
PAAIA and IAPAC can also help as I continue to fine-tune my message to ensure that I am speaking to the concerns of the community.
For more information on Kia Hamadanchy's campaign, please visit: www.KiaForOrangeCounty.com