PAAIA Commends European Commission Decision Against Suspension of Visa Waiver Program for U.S. Citizens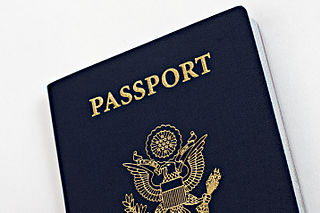 WASHINGTON – On July 13, 2016, the European Commission formally adopted a Communication about the visa reciprocity situation with the United States.  Despite the visa reciprocity mechanism in EU law, the Commission decided not to suspend the visa waivers available to American citizens at this time.
The Commission was partially considering the temporary suspension of visa free travel in response to travel restrictions imposed on EU citizens with dual nationality (including, but not limited to, Iranian dual nationals) or those who have travelled to the specified countries within the past five years, as part of the Visa Waiver Program Improvement and Terrorist Travel Prevention Act (H.R. 158).
In April 2016, the Commission presented its assessment regarding the situation of non-reciprocity to the European Parliament and European Council and urged that they make a final determination on the proposal of a suspension by July 12. With no expressed position coming from the Parliament or Council, the Commission formally adopted its position that suspending the visa waiver for US and other countries would cause considerable negative impacts on the EU's relations with those countries and would not contribute to reaching its goal of visa reciprocity.
In assessing next steps on visa reciprocity with the United States, the European Commission did recommend that the U.S. Congress consider passing the Equal Protection in Travel Act of 2016 in order to mitigate the impact imposed on dual nationals.
The legislation, sponsored by Sen. Jeff Flake (R-AZ) in the Senate and Rep. Justin Amash (R-MI/3), would strip the provisions aimed at restricting certain dual nationals of the 38 countries participating in the Visa Waiver Program (VWP).  While there was widespread bipartisan support for the VWP reforms passed last year, there are growing concerns in Congress with respect to the discriminatory elements of the dual nationality provision.
While PAAIA welcomes the EU decision to not reciprocate against US citizens, we will continue to encourage members of Congress to co-sponsor and pass the Equal Protection in Travel Act of 2016, with the goal of removing the discriminatory aspects of H.R. 158 and its focus on targeting dual nationals. In addition, we will engage the administration and lawmakers with the concerns of the Iranian American community over some of the other related provisions in the VWP reforms. Impacting a group of individuals based solely on their national origin is highly discriminatory and un-American, and does little to address our nation's security.
Image courtesy of Wikimedia Commons.