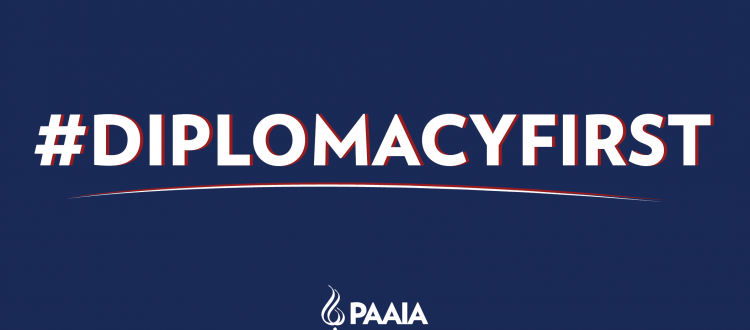 PAAIA Calls for Diplomacy Amid Rising Tensions in the Persian Gulf Region
Washington, DC – The Public Affairs Alliance of Iranian Americans (PAAIA), a nonprofit, nonpartisan, nonsectarian organization serving the interests of the Iranian American community, today issued the following statement following the recent strikes on Saudi oil facilities and the potential for conflict between Iran and the United States.
PAAIA is deeply concerned about the violent turn of events over the weekend leading to an unnecessary escalation of tension between the U.S. and Iran. We urge regional actors to pursue diplomacy first and call for the global community convening at the UN General Assembly meetings this week to focus on ways to de-escalate tensions in the Persian Gulf. U.S. national interests are best served by prioritizing diplomacy. This stance keeps American soldiers out of harm's way and supports the democratic aspirations of the people of Iran.
PAAIA's Diplomacy First campaign is actively pushing for diplomatic solutions in the Middle East. For more information on PAAIA's efforts to advocate for diplomacy, please visit www.diplomacyfirst.com.