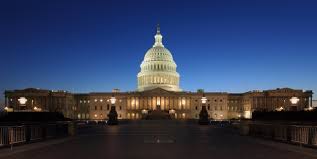 PAAIA Applauds Members of Congress for Leading Efforts to Reverse ICE Order Against International Students
Washington, DC – The Public Affairs Alliance of Iranian Americans (PAAIA), a nonprofit, nonpartisan organization serving the interests of the Iranian American community, today applauded members of Congress for sending letters to the administration that call on the federal government to reverse the recent order from Immigration and Customs Enforcement (ICE) that mandates international students enrolled in U.S. institutions that are holding online-only courses this fall to leave the country. The letters, led by Congresswomen Debbie Dingell (D-MI) and Congressman Jimmy Panetta (D-CA), were signed by more than 100 members of Congress.
In response to the congressional letters, Leila Austin, executive director of PAAIA, issued the following statement:
"PAAIA thanks Congresswoman Dingell and Congressman Panetta and all members of the U.S. House of Representatives who signed letters urging the administration to reverse its decision to force international students to leave the country or face deportation. Preventing international students from remaining in the United States to complete their education devalues our nation's educational system and ignores the cultural experience that attracts the world's brightest students to study in the U.S. At a time when diversity and inclusion are of utmost importance, let us not turn a cold shoulder to eager minds from around the world who add such value to the diverse make-up of our higher education and guarantee that America remains the global leaders in academia, research, and innovation. PAAIA urges all members of Congress to join House leaders in defending the rights of international students to study in the United States – online or otherwise – during the pandemic."
Tell your members of Congress to take action by clicking here!
---
July 10, 2020