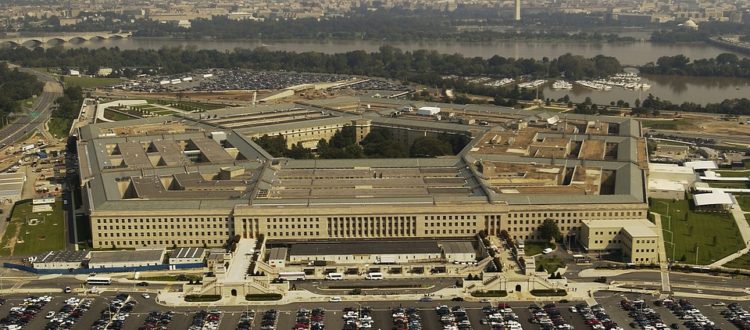 Open Letter from Retired U.S. Military Officers – "Iran Deal Continues to Benefit U.S. National Security"
Washington, D.C. – In an open letter to President Trump, more than 30 retired military officers from the Army, Navy, Air Force, and Marines praised the Iran Nuclear Agreement – otherwise known as the Joint Comprehensive Plan of Action (JCPOA). The notable group of signatories includes former Army Four Star General Johnnie Wilson, Navy Vice Admiral Donald Arthur, Army Lieutenant General Walter Gaskin, and Army Major General Gale S. Pollock.
Published July 12th, two days before the two-year anniversary of the JCPOA's signing, the letter voices strong support for maintaining the deal. The officers applaud the agreement for providing greater security and blocking pathways to an Iranian nuclear weapon, express support for strengthening diplomatic ties with Iran, and encourage the Trump Administration to recognize the national security benefits of the agreement.
"On the two-year anniversary of the agreement, we applaud all parties to the deal for remaining in compliance," wrote the retired officers. "The international accord successfully blocked Iran's paths to a nuclear weapon and has greatly strengthened the security of the United States and our allies. Iran dismantled two-thirds of its centrifuges, gave up 98 percent of its stockpile of sensitive uranium, and poured concrete into the core of its heavy water reactor."
The letter also strongly supports the enhancement of diplomatic ties with Iran and encourages the Trump Administration to establish an "official diplomatic communications channel" with the Iranian government.
"Diplomatic channels are essential not only to ensure the continued implementation of the nuclear agreement but also to resolve national security crises. Opening a communications channel would be a no-cost, high-reward step that will demonstrate U.S. global leadership, save lives, and bolster our security at a time of regional and global instability. The only good war is the one you do not fight."
Later, the letter urges the Trump Administration to appropriately weigh the risks to our troops of escalating tensions with Iran.
"We must not engage in aggressive posturing that could pave the way to war. The lives of our men and women in uniform cannot be put in harm's way before exhausting every diplomatic option, and diplomacy must not be sacrificed to today's caustic political discourse."
PAAIA welcomes this letter and believes that American interests are best served by supporting the Iran Nuclear Deal and engaging the Iranian people. Please click here to read the full letter.