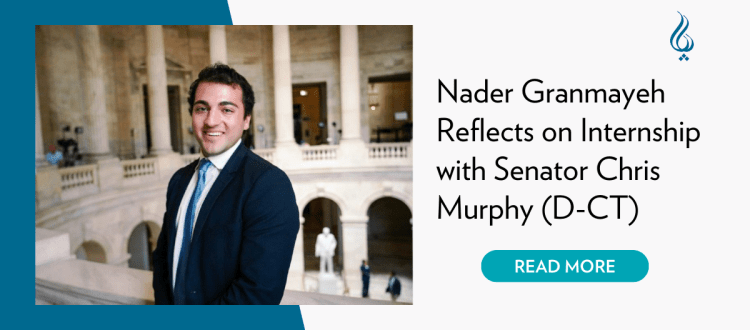 Nader Granmayeh Shares his Experience Interning with Senator Chris Murphy
Pezeshkan Family Capitol Hill Internship Program Fellow Nader Granmayeh is a senior studying political science at Yale University. Below, he reflects on his internship in the office of U.S. Senator Chris Murphy (D-CT).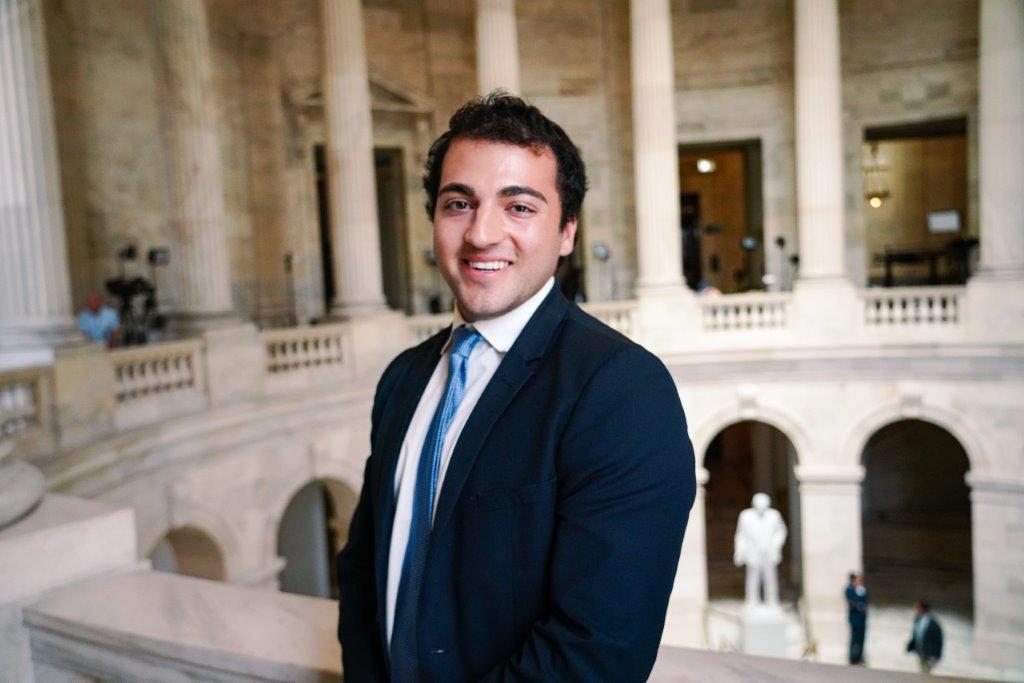 "This past summer, I was fortunate to have the opportunity to intern for Senator Chris Murphy's (D-Conn.) communications team. I am incredibly grateful to PAAIA for supporting me and allowing me to have this incredible experience. I have long admired the work of Senator Murphy's office and it was my honor to support the team.
As a political science student, I have held a particular interest in political communications and messaging. While my classroom experiences have been valuable, this summer presented an incredibly unique opportunity to learn about press and communications first-hand. I was able to sit in on interviews with the Senator and got to see the behind the scenes thinking of political press teams.
Having never worked in Congress before, this summer also gave me invaluable exposure to the United States Senate. It's surprising how much there is to learn about how power is administered in our legislative branch. In the fall, I am completing my political science thesis at school with a focus on the Senate and I was incredibly pleased with how helpful this experience was towards helping me produce the best product I can. Simply walking to lunch every day gave me an opportunity to pass sitting Senators and their staffs. I even rode the Senate subway with a few Senators — an experience I'll never forget.
In the middle of my internship, I also got the chance to speak with young Iranian American leaders, who had been participating in PAAIA's leadership program. That was a wonderful chance to share my experiences with the next generation of Iranian Americans and it made me feel incredibly connected to our community.
In many ways, this summer was incredibly valuable in helping set the trajectory of my career. Despite working in politics for the last few years, I had struggled to define exactly what direction I wanted my post-graduate career to take. My experience this summer really helped me narrow my interests. I got great advice from my bosses and feel very grateful for the opportunity."
---
August 31, 2023