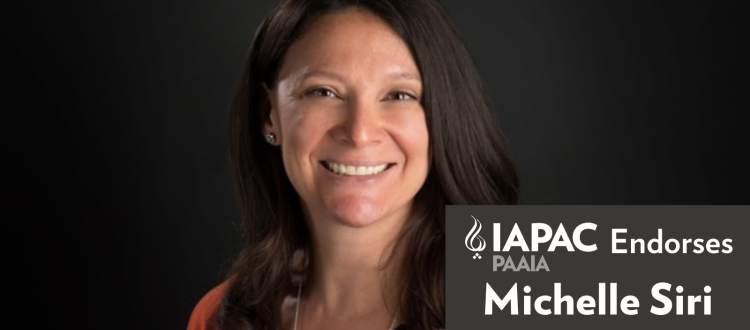 IAPAC Endorses Michelle Siri for Lt. Governor of Maryland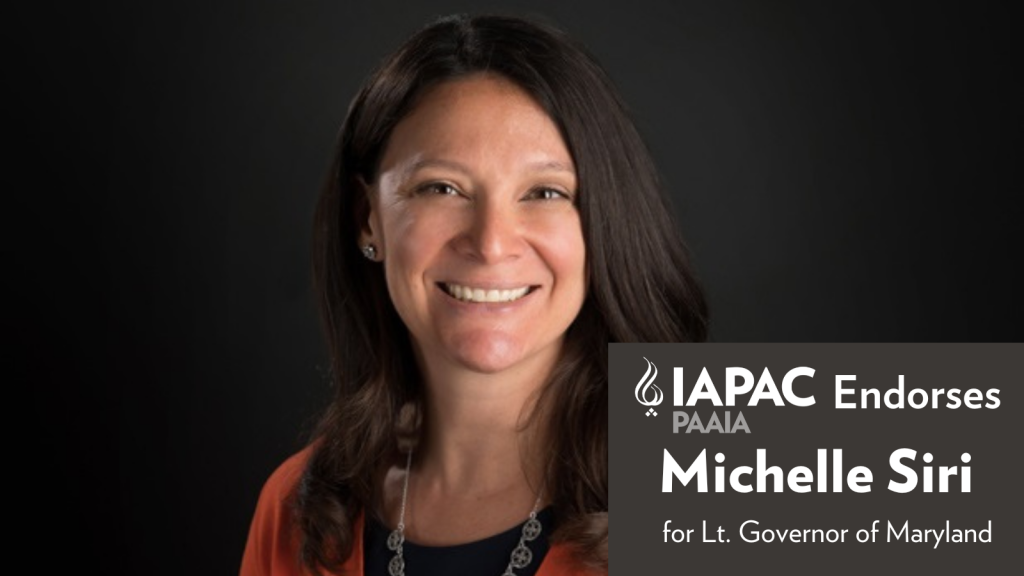 Washington, DC – The Iranian American Political Action Committee (IAPAC), the connected PAC of the Public Affairs Alliance of Iranian Americans (PAAIA), today announces its endorsement of Michelle Siri for Lieutenant Governor of Maryland!
Michelle Siri is a first generation Iranian American. The daughter of an American veteran and an Iranian mother from Tehran, her family moved to the United States for her father to finish college on the GI Bill before returning to Iran when Michelle was a newborn. Unfortunately, like many within the Iranian diaspora, her family had to flee in the wake of the Iranian revolution in January 1979. Michelle attended the University of Maryland Carey School of Law, and decided to make Maryland her home over twenty years ago, starting a life with her husband and two sons just outside of Baltimore.
Michelle is the Executive Director of the Women's Law Center of Maryland, a statewide non-profit which fights for the physical safety, economic security, and bodily autonomy of women in Maryland through legal services and legislative advocacy. She also serves as a Commissioner on Maryland's Equal Pay Commission and has previously served as the Board President of Planned Parenthood of Maryland, as well as Assistant Attorney General of Maryland.
Michelle was motivated by her mother to consider transitioning her career into public service. She was selected by John King, former Secretary of Education for President Obama, to become his running mate for Lieutenant Governor because she and John at their core believe that government can be a force for good in people's lives. A vote for John King and Michelle Siri is a vote for the first Iranian American to ever be elected statewide in Maryland.
IAPAC is the registered bipartisan connected political action committee of the Public Affairs Alliance of Iranian Americans (PAAIA). IAPAC supports and encourages Iranian Americans to actively participate in the U.S. democratic process and run for public office. Learn more at iranianamericanpac.org.