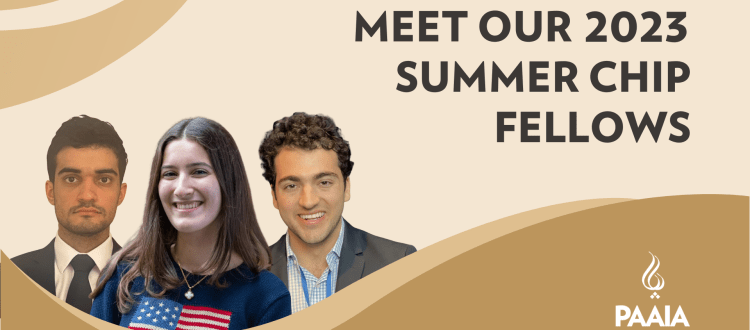 Meet Our 2023 Summer CHIP Fellows
Washington, D.C. — PAAIA congratulates our three summer Capitol Hill Internship Program (CHIP) fellows: Nader Granmayeh, Kevin Mani, and Saba Mehrzad.
As part of our Civic Leadership Program (CLP), the Pezeshkan Capitol Hill Internship Program (CHIP) aims to promote increased civic participation among young Iranian Americans by offering college students or recent graduates of Iranian descent the opportunity to get a firsthand look at our nation's legislative and political processes.  
The program is enhanced by opportunities to network with and receive mentorship from Iranian American staff on Capitol Hill, in the administration, and in non-governmental organizations throughout Washington, D.C.
Since 2012, PAAIA's fellowship programs have helped young Iranian Americans from across the country enter the realm of public service and learn about the American civic process firsthand. CHIP Alumni have used the experience as a launching point for their careers while creating lasting connections that serve them for years to come.
Meet the Summer 2023 CHIP Fellows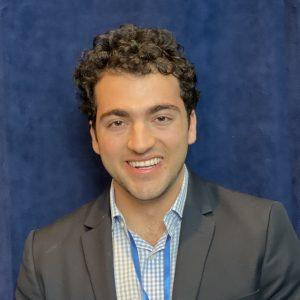 Nader Granmayeh
Nader Granmayeh is a senior studying political science at Yale. He started his work in politics as an intern on Congresswoman Carolyn Maloney's campaign. Since then, he has had extensive experience working for Democrats across the country and fighting for progressive values. He joins Senator Chris Murphy's team as an alum of the DNC and the Biden/Harris presidential campaign.
"I am honored to be a part of the CHIP cohort," said Granmayeh. "As an Iranian American, I am grateful to PAAIA for their invaluable efforts in helping build our Persian community and provide opportunities to young Persians to become involved in politics. I am eager to begin learning about life on Capitol Hill and am excited to use this opportunity to help influence the direction of our country."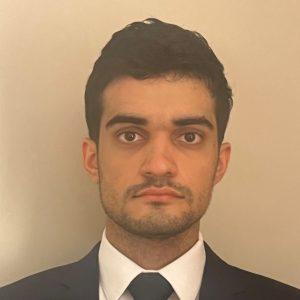 Kevin Mani
A senior at Boston University's College of Communication majoring in Journalism and minoring in TV & Film Production, Kevin Mani plans to pursue a career in broadcast journalism as a global political analyst. His interests in global politics, especially the Middle East, have led him to both apply for the CHIP Fellowship and to create a show and weekly column, "Beyond the Compass," which focuses on foreign affairs. This summer, Mani will be interning with Senator Richard Blumenthal to get deeper insight into how government institutions function as well as build his connections on the Hill.
"I strongly believe that my undergraduate education has empowered me to become skilled in persuading others to rally behind common goals that can propel our society forward," said Mani. "Interning in Congress…will enable me to establish meaningful connections with people, allowing me to inform them about crucial issues that impact their lives and advocate for strong solutions."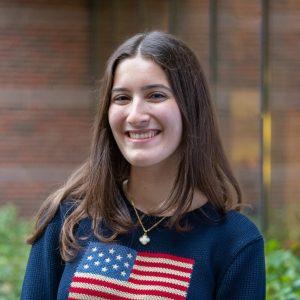 Saba Mehrzad
Originally from Long Island, NY, Saba Mehrzad is a rising junior at Harvard, completing a joint degree in Computer Science and Government. On campus, she is very involved in the Harvard Institute of Politics, where she serves as the Chair of the Women's Initiative in Leadership and a member of the Student Advisory Committee. Additionally, she is the Co-President of the Harvard Undergraduate Iranian Association, where she organizes community events for Iranian Americans at Harvard. This summer, Saba is interning at the Office of U.S. Representative and Democratic Whip, Katherine Clark in Washington, D.C.
"I applied for the CHIP Fellowship in order to gain community and mentorship from Iranian Americans in D.C.," said Mehrzad. "I am looking forward to gaining firsthand experience in policymaking, specifically in regard to gender and tech policy."


Learn more about CHIP and other civic engagement opportunities for Iranian American youth at iacivicleaders.org