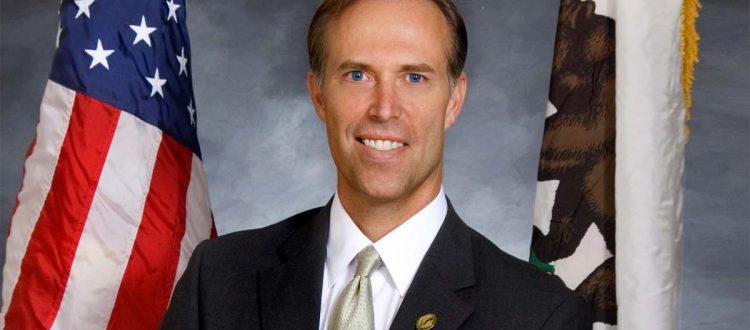 Lawmakers Urge the Trump Administration to Enable Humanitarian Trade for the Iranian People
Washington, DC- Democratic members of the U.S. House of Representatives sent a letter today urging Secretary of State Mike Pompeo to ensure that U.S. sanctions do not block the flow of critical humanitarian goods to the Iranian people. The letter was authored by Representative Jared Huffman (CA/2nd), and has been signed by Representatives Donald Beyer (VA/8th), Earl Blumenauer (OR/3rd), Matt Cartwright (PA/8th), Mark DeSaulnier (CA/11th), Anna Eshoo (CA/18th), Tulsi Gabbard (HI/2nd), Ro Khanna (CA/17th), Barbara Lee (CA/13th), Zoe Lofgren (CA/19th), Jim McGovern (MA/2nd), Mark Pocan (WI/2nd), Bobby Rush (IL/1st), and Jan Schakowsky (IL/9th).
On November 5th, the second and final snapback of Iran nuclear-related sanctions took effect, reinstating U.S. sanctions that were lifted under the Joint Comprehensive Plan of Action (JCPOA), also known as the Iran Nuclear Deal.
While the U.S. trade embargo against Iran excludes humanitarian goods like food, medicine and medical devices from sanctions, severe banking restrictions and the threat of future sanction designations have reportedly caused some banks to shy away from facilitating transactions for non-prohibited items to Iran.
"According to reports, the governments of our close allies in France, the United Kingdom and Germany have pressed both the Treasury and State Departments to detail clear guidelines for safe humanitarian trade with Iran," the letter reads. "Your failure to address these humanitarian concerns in good faith will undoubtedly redound to the Iranian government's benefit by providing an opening to demonize the United States and lay the blame for economic failings at the feet of the U.S. government."
As such, the letter calls for Secretary Pompeo to answer questions related to the administration's policy towards ensuring humanitarian goods reach Iran. With this information and clarity on U.S. policy towards humanitarian goods, the lawmakers hope that the trade exemptions with Iran passed by Congress will be effectively implemented.
PAAIA thanks Representative Huffman and other signatories for highlighting the importance of humanitarian assistance to the Iranian people. PAAIA has and will continue to urge the administration and members of Congress to enhance sanctions relief on telecommunication tools, food, and medicine for the Iranian people.
Click here to read the full text of Representative Huffman's letter.
---
December 21, 2018