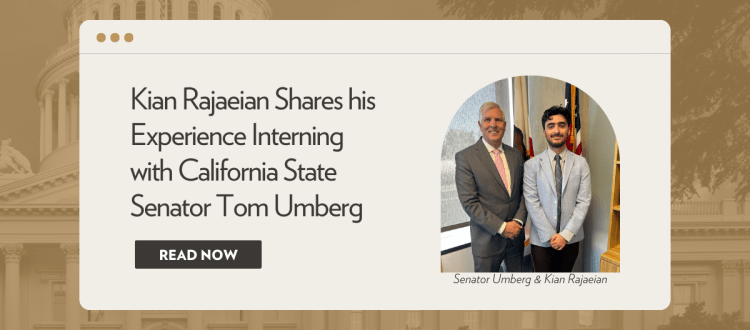 Kian Rajaeian Shares his Experience Interning with CA State Senator Tom Umberg
PAAIA Summer Ansari Fellow, Kian Rajaeian, is a rising senior at Arizona State University majoring in Political Science with a minor in Philosophy. Below, Kian reflects on his summer internship with State Senator Tom Umberg (District 34) at the California State Senate.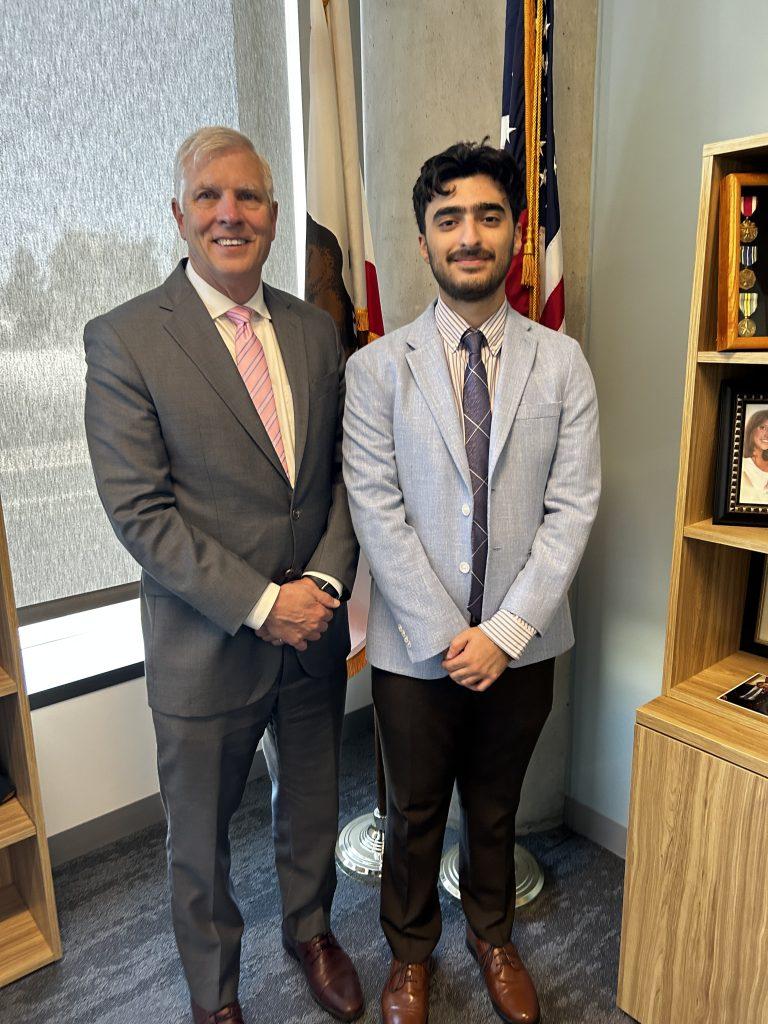 "For the past 7 months, I have had the incredible opportunity to work as a legislative intern at the office of California State Senator Tom Umberg. I interned at the Senator's capitol office in Sacramento, where we mainly focused on advancing the Senator's legislative priorities.
I was very lucky to have gotten a placement at such a great office and have the chance to work with some amazing people who taught me so much about politics, policy, and the legislative process.
This internship gave me the opportunity to work as part of the Senator's legislative staff and to staff multiple bills through the legislative process. Getting a first-hand, hands-on experience allowed me to learn the inner workings of how legislation is passed and policy is made.
My internship was comprised of tasks such as completing fact sheets and backgrounders for legislation, working on the Senator's legislative proposals, developing and maintaining coalitions for legislative support, conducting policy research, meeting with policy stakeholders, briefing the Senator on policy issues and the status of our bills, preparing talking points for the Senator, and staffing the Senator in meetings and events.
I could not have done this internship without the incredible support from PAAIA. My internship was originally scheduled to end in April. However, I wanted to extend my internship, and with the help of PAAIA, I was able to afford to stay in Sacramento for another three months. This internship was perhaps the best experience of my professional career, and I look forward to continuing my career in politics and public service."
---
August 22, 2023