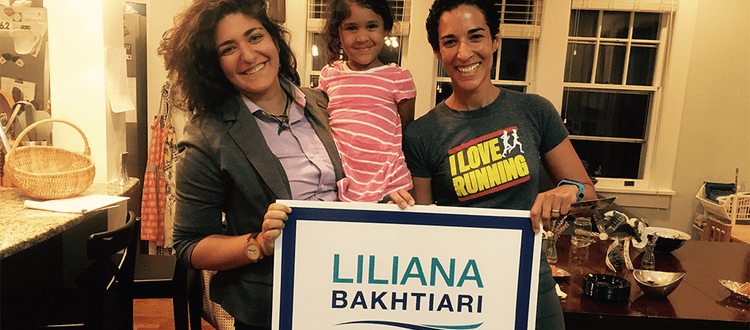 Iranian Americans in November 7th Elections – Farokhi and Shahinfar Claim Victory, Bakhtiari Comes Close to Knocking off an Entrenched Incumbent
Iranian Americans in November 7th Elections – Farokhi and Shahinfar Claim Victory, Bakhtiari Comes Close to Knocking off an Entrenched Incumbent
---
Washington, D.C. – Today, the Public Affairs Alliance of Iranian Americans (PAAIA) congratulated Iranian American candidates for public office Amir Farokhi, Darius Shahinfar, and Liliana Bakhtiari for their impressive election night showings.  Farokhi and Bakhtiari were on the ballot for Atlanta City Council while Shahinfar was running for reelection as the City Treasurer for Albany, NY.  Although Bakhtiari lost by less than 300 votes in an extremely narrow race, Farokhi became the first Iranian American ever elected to public office in Atlanta and Shahinfar cruised to an easy reelection victory in Albany. PAAIA is proud to support these leaders and applauds their dedication to public service and support of the Iranian American community.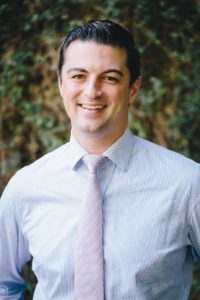 Amir Farokhi, Atlanta City Council District 2: With final results in from a race with five candidates, Farokhi received 55% of the vote for the District 2 seat, while his closest opponent, Lauren Welsh, received 30%. Farokhi's success can be attributed to his effective plans to reform what he sees as an inefficient city government that lacks the resources to effectively respond to the concerns of Atlanta's residents and businesses.
"I could not have done this without the faith and generosity of many Iranian Americans around the country and the support of PAAIA/IAPAC," stated Farokhi in a message to PAAIA. "While my work will be focused on the issues of Atlanta, from transit to sidewalks, every day I will wake up ready to work for Iranian Americans and to represent our community with integrity and excellence."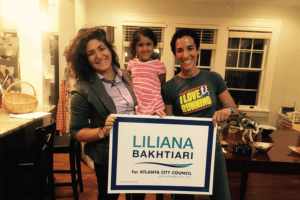 Liliana Bakhtiari, Atlanta City Council District 5: Of the total 9,754 ballots cast, Bakhtiari received 49% of the votes for the District 5 seat, while her opponent, Natalyn Archibong, received 51%. Bakhtiari ran an impressive grass roots campaign that nearly unseated an entrenched incumbent. Her campaign garnered national media attention from Teen Vogue and Huffington Post, and is sure to inspire other aspiring Iranian Americans who are looking to enter the political arena.
"Iranian Americans have given me my identity, my passion to serve, my strong moral compass, and my determination to make a difference in my community," stated Bakhtiari in a recent in an interview with PAAIA.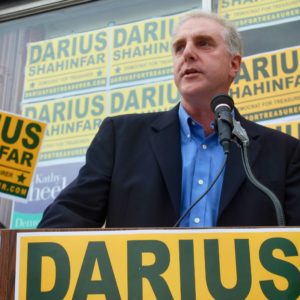 Darius Shahinfar, Albany City Treasury: Unofficial results show Shahinfar won with 83% of the vote, while his opponent, Republican Roberta Sims, earned 17% percent. Shahinfar was first elected to city treasurer in 2013, a post that is responsible for the custody and disbursement of city funds, making investments on the city's behalf, preparing the city's financial statements, and supervising the Parking Authority, among other duties.
"When I first ran for treasurer, I pledged to modernize the office, find ways to make the city's finances more efficient and save taxpayer dollars," Shahinfar explained to PAAIA.  "We have done that in my four years here and I am looking forward to building upon these accomplishments in my second term."
---
The campaigns of Farokhi, Bakhtiari, and Shahinfar have been endorsed by the Iranian American Political Action Committee (IAPAC), the connected PAC of PAAIA. IAPAC contributes to candidates for public office who are attuned to the concerns of the Iranian American community.  In addition, IAPAC supports and encourages Iranian Americans to actively participate in the U.S. democratic process and run for public office.