Iranian Americans in Climate: Shara Mohtadi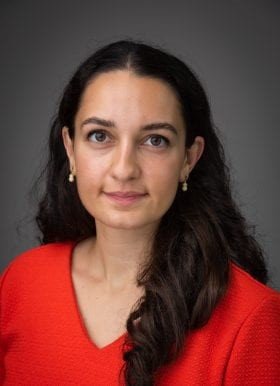 In celebration of the 51st Earth Day, PAAIA is highlighting the work of some of the brightest Iranian Americans in the field of climate and energy to learn more about their work and the importance of joining in the fight against climate change. Today, PAAIA is highlighting Shara Mohtadi, who recently joined the Biden Administration as the Department of Energy's Chief of Staff for the Office of Energy Efficiency & Renewable Energy.
Mohtadi has lengthy experience in advocating for renewable energies. In 2013, she joined the Potsdam Institute for Climate Impact Research as a Research Fellow. Following this, Mohtadi served in the Obama Administration's Office of Management & Budget as an advisor and Chief of Staff where she shaped the administration's climate and energy policies, and shaped budget proposals. After the Flint, Michigan Water Crisis came to light, she served on a White House domestic water policy response team. In 2015, Mohtadi drafted the White House's "National Security Implications of a Changing Climate" report. 
After the end of President Obama's term, Mohtadi joined the New York State Energy Research and Development Authority agency, where for two years she oversaw stakeholder and public outreach strategies, and served as an advisor for New York to the U.S. Climate Alliance,.
In 2019, Mohtadi joined former New York Mayor Mike Bloomberg's 2020 presidential campaign where she helped craft the campaign's climate policy priorities. When the campaign ended, she continued her work with Bloomberg Philanthropies.
Now that President Biden is in office, Shara Mohtadi has joined the Department of Energy to help lead the department's work on energy efficiency and renewable energies. PAAIA looks forward to following her progress!