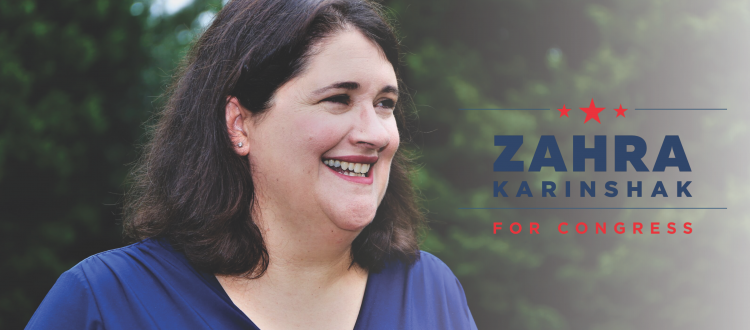 Iranian American Zahra Karinshak Announces Congressional Bid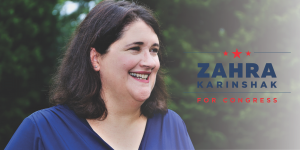 Today Georgia State Senator Zahra Karinshak announced her candidacy for Georgia's 7th congressional district in the upcoming 2020 elections. If successful, Zahra will be the first Iranian American to serve in the United States Congress and the highest-ranking Iranian American elected to public office. Zahra Karinshak currently serves in the Georgia State Senate, where she was elected as the first Iranian American to the electoral body in 2018, beating the Republican incumbent.
"The time is now," said Zahra. "We cannot wait to fix Washington. There is so much partisanship and bickering that we need true leadership. I'm going to hold Washington accountable."
Zahra (Sheikholeslam) Karinshak graduated from the United States Air Force Academy in 1989, placing her in the 9th class to accept women.  Zahra was the top graduate from intelligence school with the highest academic average in the course's history. Upon graduation, she served as an intelligence officer during the first Gulf War and then returned home to attend Emory University School of Law.  During her military service, Zahra received many awards, including the Meritorious Service Medal and the Air Force Commendation Medal.  As a federal prosecutor, she gained experience in conducting grand jury investigations, trials, and prosecuting cases involving fraud, public corruption, money laundering, violent crimes, child exploitation, and immigration. After 21 years of practicing law, Zahra decided to continue serving her country in a new way: as a public official.
As a Georgia State Senator, Zahra serves on a diverse range of committees including Agriculture and Consumer Affairs, Natural Resources and the Environment, Special Judiciary, and Veterans, Military, and Homeland Security. Having served on these committees, Zahra has established herself as a voice for the people of Georgia and her district. As such, Zahra is running for 7th congressional district to serve as a changemaker devoted to improving her community at the federal level.
View her Facebook Page and her Campaign Website.