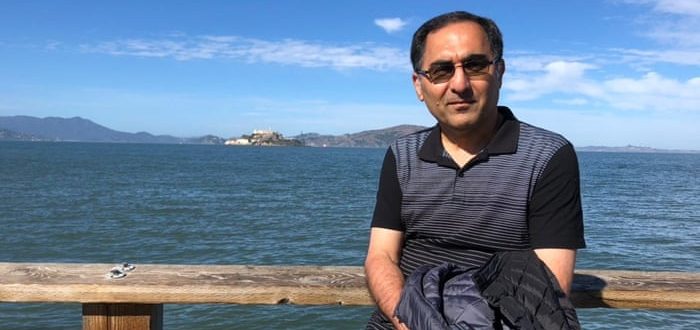 Iranian American Organizations Urge Immediate Release of Dr. Sirous Asgari to Receive Medical Treatment for COVID-19
For Immediate Release:
Contact: Emily Porter
Email: Emily@paaia.org
Phone: (202) 828-8370
Joint Statement of the Iranian American Bar Association, the National Iranian American Council, and the Public Affairs Alliance of Iranian Americans
Washington, DC – The Public Affairs Alliance of Iranian Americans (PAAIA) and its Iranian American coalition partners issued the following statement regarding the continued detainment of Dr. Sirous Asgari and his diagnosis of COVID-19:
"After weeks of calling for the release of Dr. Sirous Asgari from civil immigration detention, we are deeply distressed to learn that he has contracted COVID-19 while held in detention. Given his extreme medical vulnerability to the virus, we urge Immigration Customs Enforcement (ICE) to immediately release Dr. Asgari to a medical facility so he can receive life-saving treatment and then release him to his family for further recovery. We also urge the Iranian American community to take action to support Dr. Asgari and his family.
 
"Dr. Asgari has been unjustly held at the Winn Parish civil immigration detention in Louisiana where he has been indefinitely detained despite being exonerated from all unsubstantiated charges brought against him by the U.S. government. He remains a part of an emergency lawsuit filed on behalf of 16 medically vulnerable people being held at immigration detention centers, who are all severely at risk for contracting COVID-19 and face life-threatening circumstances. This case comes on the heels of several similar lawsuits and orders by Judges across the country to release medically vulnerable detainees as ICE has violated due process and lacks a constitutionally sufficient purpose for the continued detention of such medically vulnerable detainees.
 
"While in detention, Dr. Asgari has publicly decried how ICE has failed to follow urgent public health guidelines. Despite his courage in speaking out, his significant ties to the United States (where his two children live), and his known vulnerability to COVID-19, ICE has refused to release Dr. Asgari to his family or even provide for a return flight to Iran.
"Now, after testing positive for COVID-19 on Tuesday, April 28, 2020, Dr. Asgari has been held in an ICE infirmary, where his medical treatment remains uncertain. Due to his life-threatening vulnerability, it is imperative that Dr. Asgari is released and transferred to a medical facility to receive proper treatment for COVID-19 and then ultimately released to his family so he can fully recover."
Take Action to Support Dr. Asgari and His Family
We urge the Iranian American community:
Amplify this statement and share media coverage of Dr. Asgari's case on social media.
Iranian American Bar Association (IABA)
National Iranian American Council (NIAC)
Public Affairs Alliance of Iranian Americans (PAAIA)