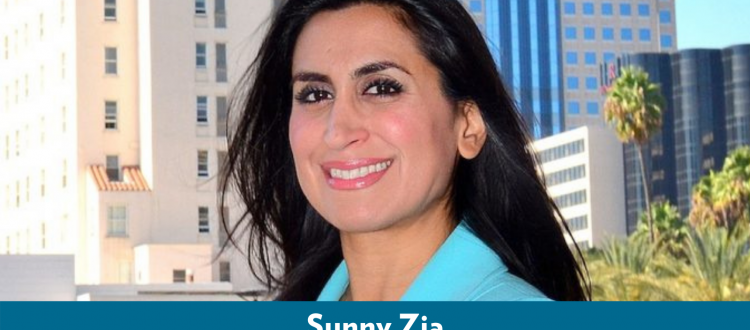 IAPAC Proudly Endorses Sunny Zia for Re-election to Long Beach Community College Board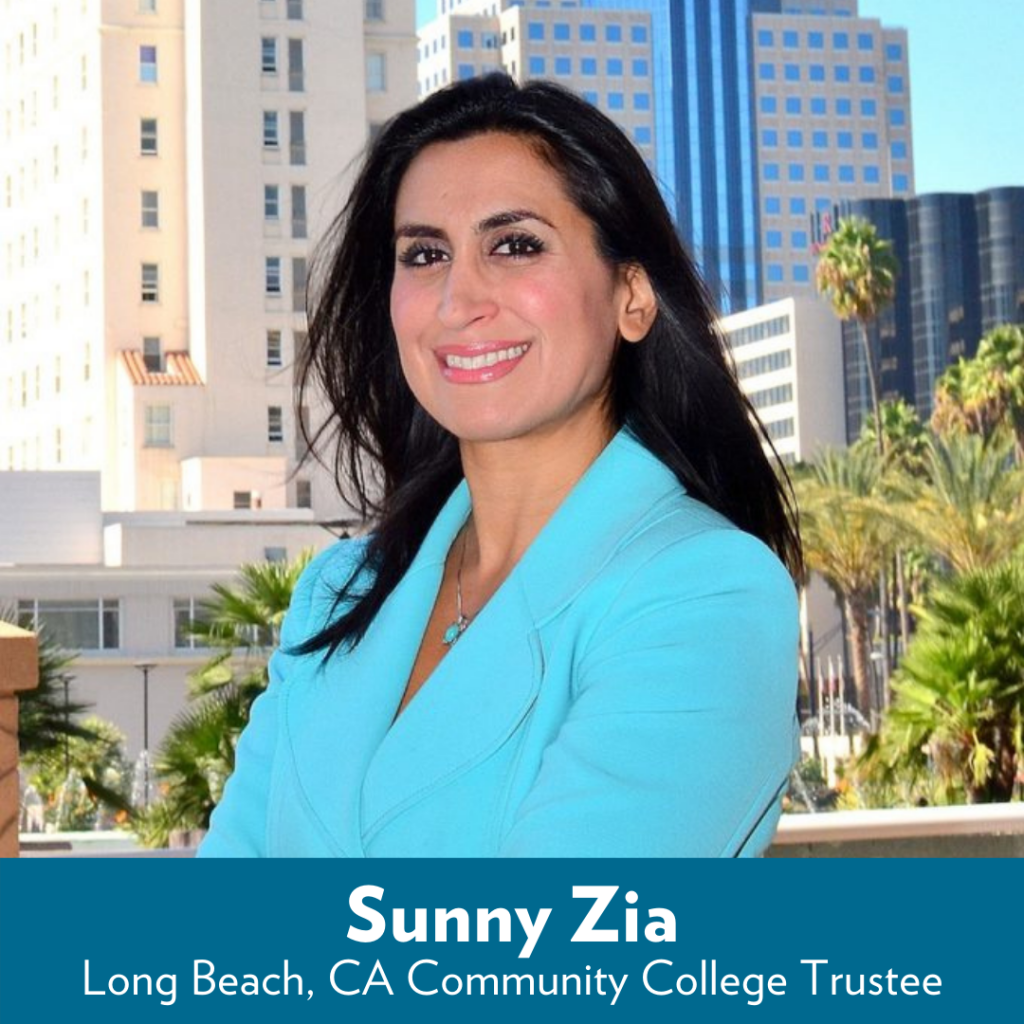 Washington, DC – The Iranian American Political Action Committee (IAPAC), the connected PAC of the Public Affairs Alliance of Iranian Americans (PAAIA), today proudly announces its endorsement of Sunny Zia for re-election to the Long Beach Community College Board of Trustees. Zia was first elected to the Board of Trustees in 2014, and she is now up for election to a third term. When she was elected in 2014, Sunny became the first Jewish-Iranian American woman to assume elected public office in California.
Sunny Zia graduated with a Bachelor of Science degree in Civil Engineering from the University of Tehran. Later, she received a Master of Science from University of California, Irvine in Civil Engineering. Zia has over two decades of experience in Construction, Environmental, Water and Infrastructure projects. In her first term on the LBCCD Board, she successfully led the effort to make the LBCCD Board's spending transparent, supported business opportunities and partnerships, pushed for policies that created local jobs with an emphasis on training a highly skilled workforce, and provided support for students facing homelessness.
As a Trustee, Sunny Zia has supported measures which aid students experiencing food and housing insecurity, led efforts to establish programs for formerly incarcerated youth, and launched public-private partnerships to support a pipeline for the career and educational future of the students. Zia's work has also included working with at-risk youth, addressing hate crimes and bullying, and support for job placement for displaced Americans. Sunny Zia has been a proud stalwart for giving chances to youth and returning students in supporting their college and career prospects in society.
A proponent of community service, Zia has worked on addressing hate crimes and bullying, overcoming poverty through micro-lending, refugee and immigrant resettlement, and job placement of veterans and other displaced Americans. She also previously served as the Chair of Congressman Alan Lowenthal's Citizen Advisory Committee on Human Rights and Foreign Affairs.
———
PAAIA had the opportunity to interview Sunny Zia about her re-election campaign. Read our interview below.
PAAIA: What inspired you to run for public office?
Sunny Zia: Addressing poverty through sustainable means of education, and ensuring that education remains affordable and quality for poor and working families. The spark in my initially running for the position was a legislative measure, the two tier two tuition system that gave our Community College District the ability to raise tuition by 5 folds and allow for wealthier students to jump the line. My core beliefs is to make sure education doesn't become a toll road for the wealthy and that everyone gets full affordable access. I also wanted to be able to work from a legislative level in establishing policies that affect the community at large, namely those who need a second chance and need to get retrained and back into the workforce with a pathway to upward mobility. I have had the pleasure of representing 100,000 constituents in my District for the last 7 years and hoping to get elected again to continue my work and serve the community locally and at large.
PAAIA: Tell us a little about the office you are seeking and/or the district that you are running in?
Sunny Zia: The Long Beach Community College District Board of Trustees sets policies that affect the educational and career paths of students attending the college. The District is funded by the taxpayers of Long Beach through property taxes along with appropriations from the state for each student enrolled at the District. We also have taxpayer funded bonds to modernize our educational facilities and ensure that students can take advantage of world class learning ethos and infrastructure. Each of the five board members represent their districts, and mine encompasses all of Downtown Long Beach and adjacent areas, amounting to approximately 100,000 constituents.
PAAIA: What are the most critical issues facing your district today, and how do you plan on addressing these issues?
Sunny Zia: Poverty, Covid recovery, and enabling people to re-enter the workforce. I will continue to fight for equity and access to local, state and federal funding for our community members who are struggling and trying to get their educational and career needs met. I will also advocate for safe and secure access to in-person classroom education, and fight for our homeless and most vulnerable students to ensure they do not get left behind.
———
To learn more about Sunny Zia's campaign, click here. PAAIA thanks Sunny Zia for taking the time to speak with us!