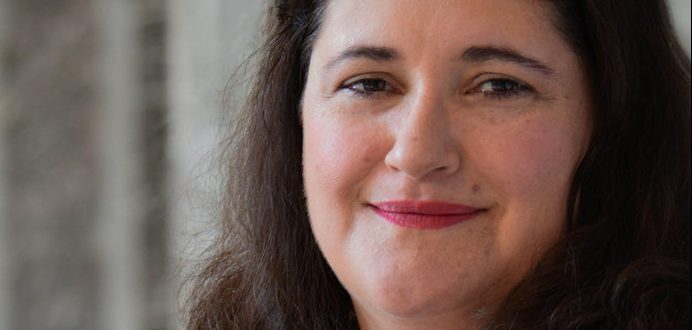 IAPAC Proudly Endorses the Campaign of Zahra Karinshak for Georgia State Senate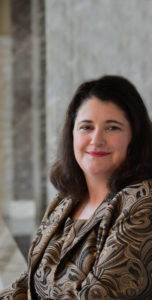 A veteran, a lawyer, an Iranian American.
Today, the Iranian American Political Action Committee (IAPAC), the connected PAC of the Public Affairs Alliance of Iranian Americans, proudly announced its support for Zahra Karinshak for Georgia State Senate.
Zahra (Sheikholeslam) Karinshak graduated from the United States Air Force Academy in 1989, placing her in the 9th class to accept women.  Zahra was the top graduate from intelligence school with the highest academic average in the course's history. Upon graduation, she served as an intelligence officer during the first Gulf War and then returned home to attend Emory University School of Law.  During her military service, Zahra received many awards, including the Meritorious Service Medal and the Air Force Commendation Medal.  As a federal prosecutor, she gained experience in conducting grand jury investigations, trial, and prosecuting cases involving fraud, public corruption, money laundering, violent crimes, child exploitation, and immigration. Now, after 21 years of practicing law, she is running for the Georgia State Senate 48th District.
Recently, PAAIA had the opportunity to interview Zahra about her campaign. The election, which will be held on November 6th, marks the first time she has ran for public office. If successful she will become the first Iranian American elected to the State legislature in Georgia.
PAAIA: You're currently a successful attorney at Krevolin & Horst, LLC and your peers have even ranked you as a top "100 Georgia Super Lawyer."  What made you decide to run for public office?
Zahra: My two daughters inspired me to run. During the 2016 election, they observed that "no one is being kind to each other and you, mom, have to do something to bring us together." They are right. Politics has turned too divisive and partisanship runs deep. I am running to bridge the political divide and restore trust, civility, and kindness back into our public discourse.
PAAIA: What differentiates you from your opponents?
Zahra: First, I am a military veteran. Second, I am a former federal prosecutor.  Third, I am the daughter of an immigrant.   My immigrant background parallels the district's ethnic makeup, which is comprised of equal parts native-born Caucasians, native-born African Americans, and first and second-generation citizens from across the globe. I will advocate for policies that promote the well-being of all residents, with a particular eye on defending the rights of immigrants and those currently without voices.
PAAIA: What do you believe are the most critical issues facing your district today?
Zahra:  The most pressing issues in my district are 1) the economy; 2) traffic gridlock; 3) education; and 4) quality of life issues.  I am actively seeking input on these issues as I talk to voters and I am looking for innovative approaches to solve these issues to make Georgia the best it can be for everyone.
PAAIA: What role do you think Iranian Americans can play in your campaign?
Zahra: Voting and canvassing. I am running a grassroots operation fueled by my supporters. Iranian Americans are a critical part of my coalition and our campaign needs their boots on the ground knocking doors with me. I am also requesting financial support as we have an uphill battle to climb to get my message to thousands of voters.
PAAIA: What are some challenges you believe your campaign committee must overcome to mount a successful campaign?
Zahra: We need to raise money to target tens of thousands of voters, many of whom have never voted in a state legislative race nor understand the importance of state government. The incumbent, who is resigning after the legislative session ends, has never had a Democratic challenger. Thus, voters have grown accustomed to local representatives who do not represent their values nor their needs.
Furthermore, gaining name recognition in the expensive Atlanta media market on a low budget is a challenge. We are looking for new, creative, and innovative ways to raise money to deliver my message to voters.
PAAIA: How will you communicate your ideas to the public?
Zahra: I am personally going to knock on thousands of doors and my campaign is working on building a robust field team that will prioritize canvassing through volunteer recruitment. Talking to voters face-to-face is the best way for me to earn the community's support and to learn about issues important to my neighbors.
Zahra's campaign is currently endorsed by numerous current and former public officials and organizations, including former U.S. Representative George "Buddy" Darden, former Governor Roy Barnes, VoteVets, the Nigerian American Political Action Committee, the Atlanta and North Georgia Building and Trades Council, Georgia Advancing Progress PAC, Georgia WIN List, Georgia Stonewall Democrats, and NARAL.
With the help of IAPAC we have an opportunity to make history, not only for Georgia but in the country.  I would be the first Iranian American to enter the Georgia Legislature.  I would be one of only a handful of Iranian Americans in elected office across the country.
Click here to learn more about Zahra Karinshak for Georgia State Senate.