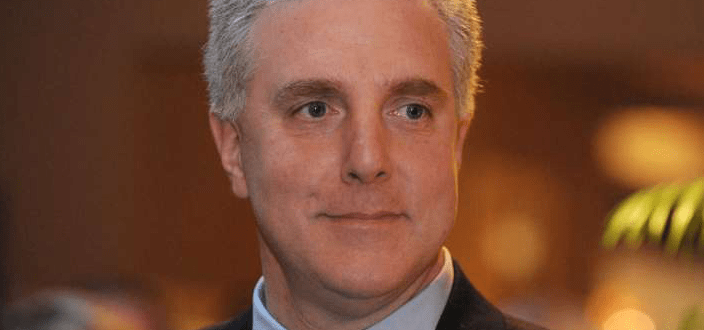 IAPAC Proud to Endorse Darius Shahinfar for Albany County Comptroller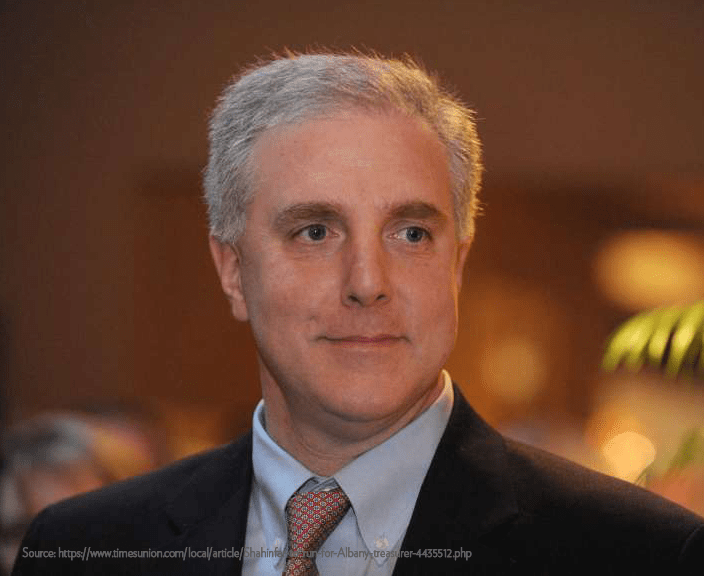 Washington, DC– The Iranian American Political Action Committee (IAPAC), the connected PAC of the Public Affairs Alliance of Iranian Americans proudly announces its support for Darius Shahinfar for Albany County Comptroller.
A first-generation Iranian American, Shahinfar graduated from Bates College in 1988 and Albany Law School in 1997, where he served as Editor-in-Chief of the Albany Law Review. With two decades of experience working in public service, Shahinfar has also worked in the private and non-profit sectors. He was elected as Albany City Treasurer in 2013 and again in 2017, a position that he currently holds. Shahinfar, his wife and his two children currently live in Albany's 9th ward.
Beyond his commitment to public service, Shahinfar is an engaged community member and volunteer. He is the Thanksgiving meal delivery coordinator for Equinox, Inc. and a coach and board member for the National Little League. He also serves as Finance Chair on the Board of Directors for Families Together NYS and on the Board of Upper Hudson Planned Parenthood. Shahinfar previously worked for the Legal Aid Society, where he represented the indigent, seniors and the disabled, and was a Board Member of the Underground Railroad History Project and Vice Chair of the Board of St. Anne Institute.
Shahinfar's campaign endorsements include Albany's Mayor Kathy Sheehan, Albany's current and former assembly members, the Albany County Democratic Committee, and more.
Recently, PAAIA had the opportunity to speak with Shahinfar about his campaign.
PAAIA: Tell us a little bit about yourself.
Shahinfar: I am an Iranian American, born in the USA after my Mashadi father emigrated here 60 years ago. I grew up in Utica, NY, and attended Bates College in Maine, and then went on to Albany Law School, where I served as both President of the Student Bar and Editor-in-Chief of the Albany Law Review. I met my current wife, Noelle, at Albany Law, and we settled in Albany, NY.
As an attorney, I served in the New York State Legislature, the New York State Court System, as Deputy Albany County Attorney, and then in the Congressional Office of then-Congresswoman Kirsten Gillibrand. I was elected the Albany City Treasurer and Chief Financial Officer in 2013, where I am currently in my second term after having been re-elected in 2017.
In my position, I have worked to make government more efficient and cost-effective. Some of my accomplishments include debt refinancing, decreasing tax delinquency by about 25% in three years, initiating a "Food for Fines" amnesty program that waived late fees on parking tickets in return for food donations for our food bank, raising $300k and 3,000 lbs of food, cutting City debt by 24%, and discovering a new $500k annual revenue stream for our public library.
PAAIA: What inspired you to run for public office?
Shahinfar: Many Iranian Americans who emigrated to the U.S. from Iran moved here to escape the effects of politics and government in Iran. They believed then, and still believe, in the essential promise of America: a brighter future for our children. When the promise of America seemed threatened in the early 2000s, my political activity began because of what I believed were massive failures in U.S. policy both in the Middle East and in our country. This led me to work on the 2004 presidential campaign in Virginia. Upon my return to Albany, I became more politically involved locally, joining Kirsten Gillibrand's first campaign team in her run for Congress. Between my prior work as Deputy County Attorney and my service as then-Congresswoman Gillibrand's Regional Representative, I came to fully understand the importance of making government work and the necessity of having our government work for everyone. These experiences led me to run for office myself because I realized that the best way to serve our community and make government work the way that it should was to serve my community through elected office.
PAAIA: What are some of the challenges you believe your campaign committee must overcome to mount a successful campaign?
Shahinfar: I have secured key endorsements and have unanimous Democratic Party support, making me fully prepared to run this race. The only challenge left is making sure we raise enough money to get my message out.
PAAIA: What are the most critical issues facing your county today?
Shahinfar: Property taxes are a constant issue in upstate New York, as well as local government transparency and efficiency. There are, of course, other issues of importance locally, but these are the issues that have the most bearing on my current office and the one I am seeking.
PAAIA: What role do you think Iranian Americans can play in your campaign and what do you expect from the community?
Shahinfar: If Iranian Americans fully flex their fundraising muscles in this campaign, we will continue to be known as influential in the political arena and help other Iranian Americans to run for higher office in the future. In that way, I think the Iranian American community has a strong impact and can help my campaign reach its full potential.
---
February 22nd, 2019