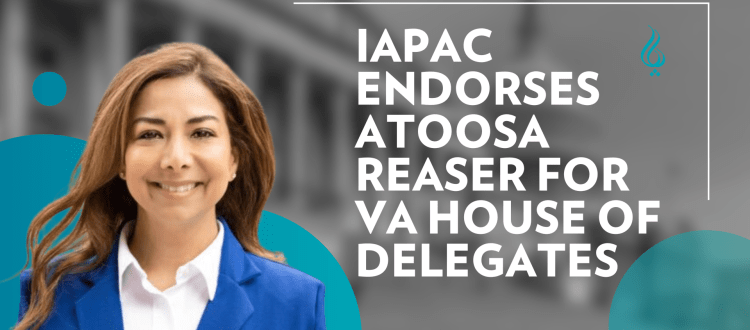 IAPAC is Proud to Endorse Atoosa Reaser for Virginia's House of Delegates 
Washington, D.C. — The Iranian American Political Action Committee (IAPAC), PAAIA's affiliated PAC, is proud to endorse Atoosa Reaser for the Virginia House of Delegates, District 27! If elected, she will be the first Iranian American to serve in the Virginia State Legislature.
Reaser's family fled Iran during the 1979 revolution driven by the desire for a better future. As an accomplished attorney and dedicated community servant, Reaser aims to ensure that every individual in Virginia can enjoy the same liberties that brought her family to America.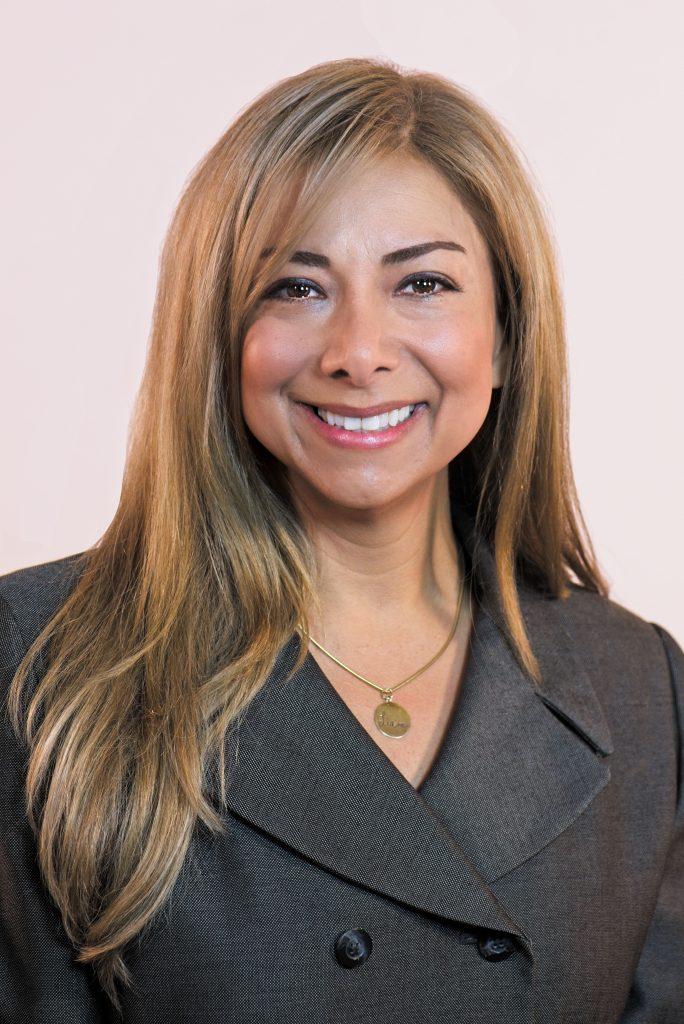 Currently representing the Algonkian District on the Loudoun County School Board, Reaser seeks to further serve her community as a member of Virginia's House of Delegates for the 27th district. If elected, she is committed to championing the preservation of individual liberties, fighting against discrimination, and actively working to create a more inclusive and equitable Virginia for all.
Reaser pursued higher education at George Mason University Law School and embarked on a career path dedicated to public service. Through her training as a guardian ad litem, she is qualified to give a voice to children in need, underscoring her dedication to protecting the vulnerable. She has also previously held roles on the Community Policy and Management Team, working to support at-risk youth and families.
Furthermore, she is a member of the Virginia State Bar, Loudoun Bar Association, and Virginia Women Attorneys Association. With her deep knowledge and experience as a litigator, associate general counsel, and deputy town attorney, Reaser is poised to bring her dedication to public service and advocacy for equal opportunities to the legislative arena.
Through her legal expertise, community engagement, and commitment to preserving individual liberties, Reaser offers a fresh perspective for her district. If elected, she will be a powerful voice fighting for the rights and freedoms of all Virginians.
PAAIA had the opportunity to speak with Reaser about her campaign. Read the interview below:
What inspired you to run for public office?
My family fled Iran during a revolution that took freedom away from many, especially women. My parents wanted to ensure I could grow up in a free country, where I would have equal access to education and equal opportunity in the workforce. Now we are seeing the Supreme Court take away or send many of our rights to state legislatures, so I want to serve in a role where I will be able to help protect those freedoms.
What differentiates you from your opponents?
As a current elected official, I have a record that shows my experience in working with others and getting things done. The reason I have earned the endorsement of so many elected officials is because they know who can be effective in Richmond and that I have the background, skills, and experience to be a strong and impactful advocate for my community.
What are the most critical issues facing your district today?
Loudoun County is the wealthiest and one of the fastest growing counties in the United States. Our residents face extreme pressures from income inequality and housing inaccessibility, forcing many of those who work and provide services in our communities to live elsewhere and make long daily commutes. Additionally, in this district as in others across the country, gun violence and the safety of our children continues to be a chief concern among families who continue to ask their legislators to pass common sense gun legislation.
On the School Board, I have been a leader in pushing for cost of living increases and a living wage for all of our school division employees, and I will continue that record in Richmond. Additionally, I will push for an increase in the minimum wage, and work with partners to ensure that future housing developments include attainable units for our public workers.
What role do you think Iranian Americans can play in your campaign and what do you expect from the community?
My district has a sizable population of Iranian Americans and I believe that they can play a key role in my victory. Given the low expected turnout in an off-year election, mobilizing the Iranian American community to encourage their families and friends to vote could be a determining factor in this race.
---
IAPAC is the registered bipartisan connected political action committee of the Public Affairs Alliance of Iranian Americans (PAAIA). IAPAC supports and encourages Iranian Americans to actively participate in the U.S. democratic process and run for public office. Learn more at iranianamericanpac.org.