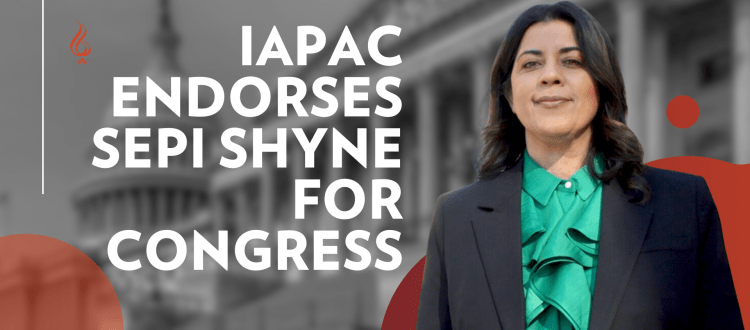 IAPAC is Proud to Endorse Sepi Shyne for Congress 
Washington, D.C. — The Iranian American Political Action Committee (IAPAC), PAAIA's affiliated PAC, is proud to announce its endorsement of Mayor Sepi Shyne for California's 30th Congressional District! 
Currently the Mayor of West Hollywood, Shyne is the first woman of color elected to the West Hollywood City Council, the first Iranian American woman Mayor in the United States, and the first openly LGBTQ Mayor of Iranian descent in the world. If elected, she would make history as the first Iranian American Democrat elected to Congress!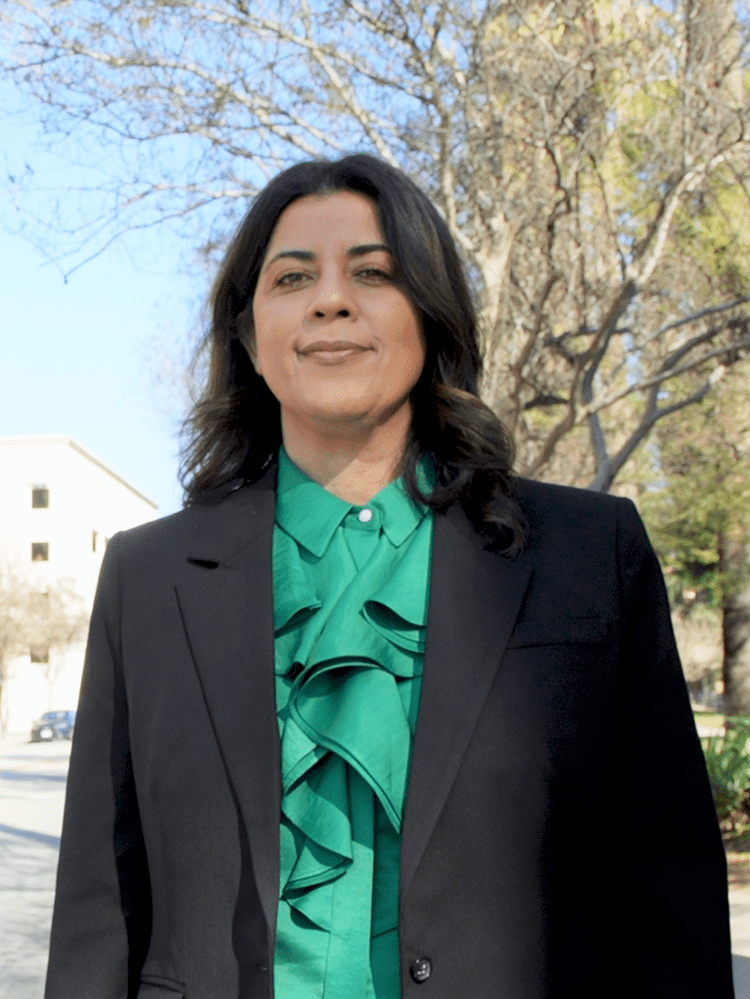 Shyne's remarkable journey from fleeing the Iranian regime as a child to becoming a prominent figure in West Hollywood politics is an inspiring testament to her resilience and commitment to fighting for a better future. As an Iranian American, Shyne embraces her heritage while advocating for equality, civil rights, and social progress. With her extensive experience and passion for public service, Shyne is poised to bring positive change to our nation's capital. 
In her leadership positions, she has spearheaded initiatives to support local businesses, address homelessness, and amplify marginalized voices. As a small business attorney and small business owner herself, she's fought to protect businesses and their ideas while also fighting for the rights of her constituents. Shyne's dedication to improving the lives of working families, advocating for environmental sustainability, and implementing innovative crime prevention measures has made a tangible impact on her community.
She has also been a vocal advocate for LGBTQ+ rights, business development, and human rights through her involvement in various boards and organizations. Furthermore, she is a strong supporter of the Woman, Life, Freedom movement in Iran and is committed to supporting the Iranian people in their quest for freedom.
PAAIA recently had the opportunity to speak with Shyne about her campaign. Read the interview below:
Why are you running for public office?
I have spent the last 20 years working hard to capture the American Dream for myself and to make it a reality for everyone in our community who seeks it. I am proud of the accomplishments we have made in West Hollywood like passing the highest minimum wage in the nation, fast tracking our climate action plan by a decade, beginning to curb the homeless epidemic, prioritizing behavioral health in our policing plan, supporting our small businesses, and we have done all of this while prioritizing equity and inclusion.
But even as we make strides In West Hollywood, I see so many across this nation suffering. As part of a family that fled a repressive, fascist regime, I know the warning signs when I see them. Across this nation, our democracy, our reproductive freedom, our right to love who we love and to be who we are – those basic tenets of humanity are under attack. And as I see the brave women and allies in Iran fighting for their lives and their freedom, I know we can do nothing less here in this nation that is supposed to be a beacon of hope in the world.
It is with that passion that I am standing up and running for Congress. I am ready to stand up and make sure this nation that is capable of so much delivers on the promise of the American Dream for all of us.
What differentiates you from your opponents?
I am a candidate with a unique background who has broken many barriers; I am the first lesbian of Iranian descent to hold public office in the world. My family fled Iran for a better future, like so many other families who have chosen to make Los Angeles County their home. Los Angeles County is the heart of people seeking the American Dream. It's generations of families who have fought to make a living in an increasingly expensive region. I share the values, hard work, and real-world experience of these dreamers and I am determined to tackle the tough issues, in order to ensure that California is a place where all families can thrive.
What are the most critical issues facing your district today?
Affordability is a huge issue facing our district. Whether it's the cost of groceries or the cost of rent, it is critical that we tackle the issue of making Los Angeles County a more affordable place to live. That also means supporting our houseless neighbors and neighbors facing behavioral health crisis by connecting them with services to be able to get them off the streets and into treatment.
Tell us your views on immigration and how you will balance national security concerns with America's traditional values of welcoming immigrants and temporary visitors from abroad and safeguarding their dignity and rights?
As a first-generation immigrant and as someone who was an undocumented immigrant until she was 16, I understand the significance of the American Dream and I have fought for more than 20 years to make it a reality for all who seek it. I know we must create a fair and accessible pathway to legal status and citizenship and treat the immigrant community with respect. We must increase protections and naturalization opportunities for all undocumented immigrants who were brought here as children, regardless of current age.
I also support the Temporary Family Visitation Act (TFVA). It is important for families to be able to legally reunite for visits, which has many benefits for the family, but also local economies.
What role do you think Iranian Americans can play in your campaign and what do you expect from the community?
Iranian Americans can play an important role in my campaign. First, there is the opportunity to support my campaign through contributing directly. Second, there is an opportunity to volunteer by talking to their friends and neighbors about supporting me. Third, I would like to collaborate with the Iranian American community regularly about the best policy objectives towards Iran. 
---
IAPAC is the registered bipartisan connected political action committee of the Public Affairs Alliance of Iranian Americans (PAAIA). IAPAC supports and encourages Iranian Americans to actively participate in the U.S. democratic process and run for public office. Learn more at iranianamericanpac.org.